The public participation in online crowdfunding for public protests related to the Freedom Convoy taking place in Canada continues to be hit with roadblocks and is becoming a further threat to free expression and the right to protest.
After first having GoFundMe temporarily block the release of some of the funds that Canadians have donated to help support the livelihoods of the truckers taking place in the demonstration, GoFundMe began to pay out the funds, with the first payment of $1M in Canadian dollars being released, the campaign organizer tweeted on Friday.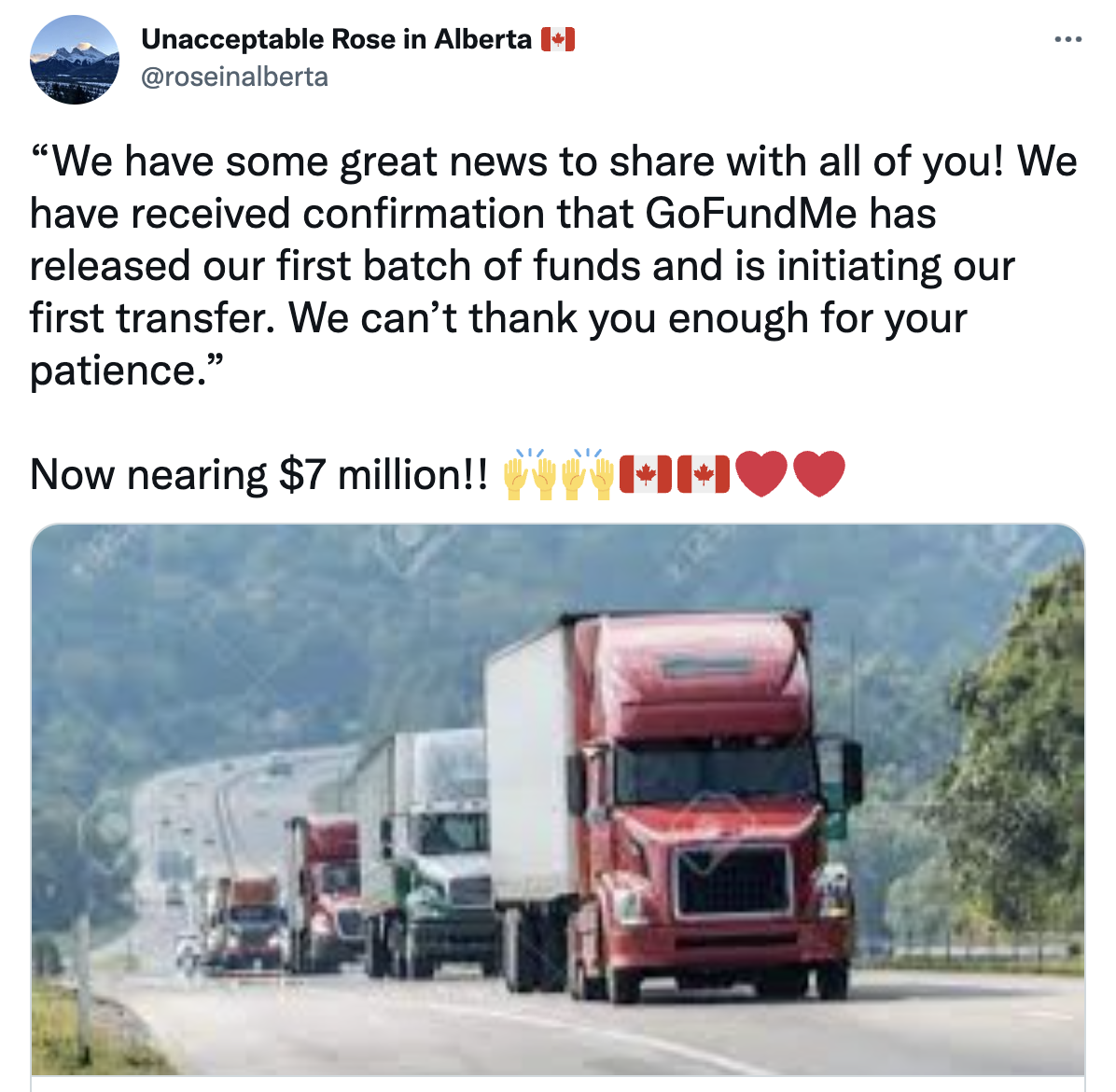 However, the campaign has raised more than $7.3 million in Canadian dollars and those funds could now be at risk of being seized by the local government if some politicians get their way.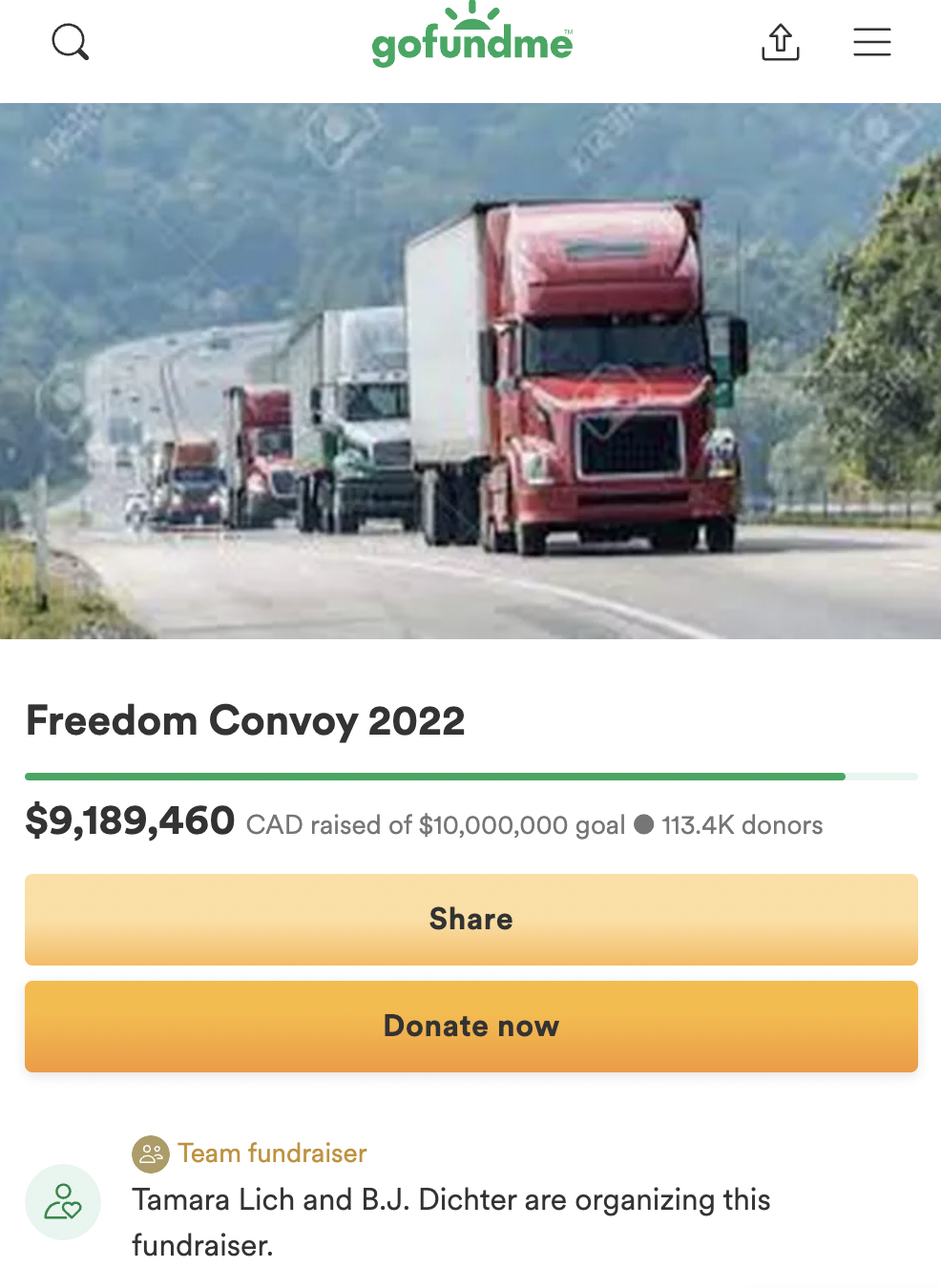 Mathieu Fleury, the Ottawa City Councillor of Rideau-Vanier Ward, has today announced his support for the government to launch a legal challenge to seize the remaining GoFundMe donations that had been collected online.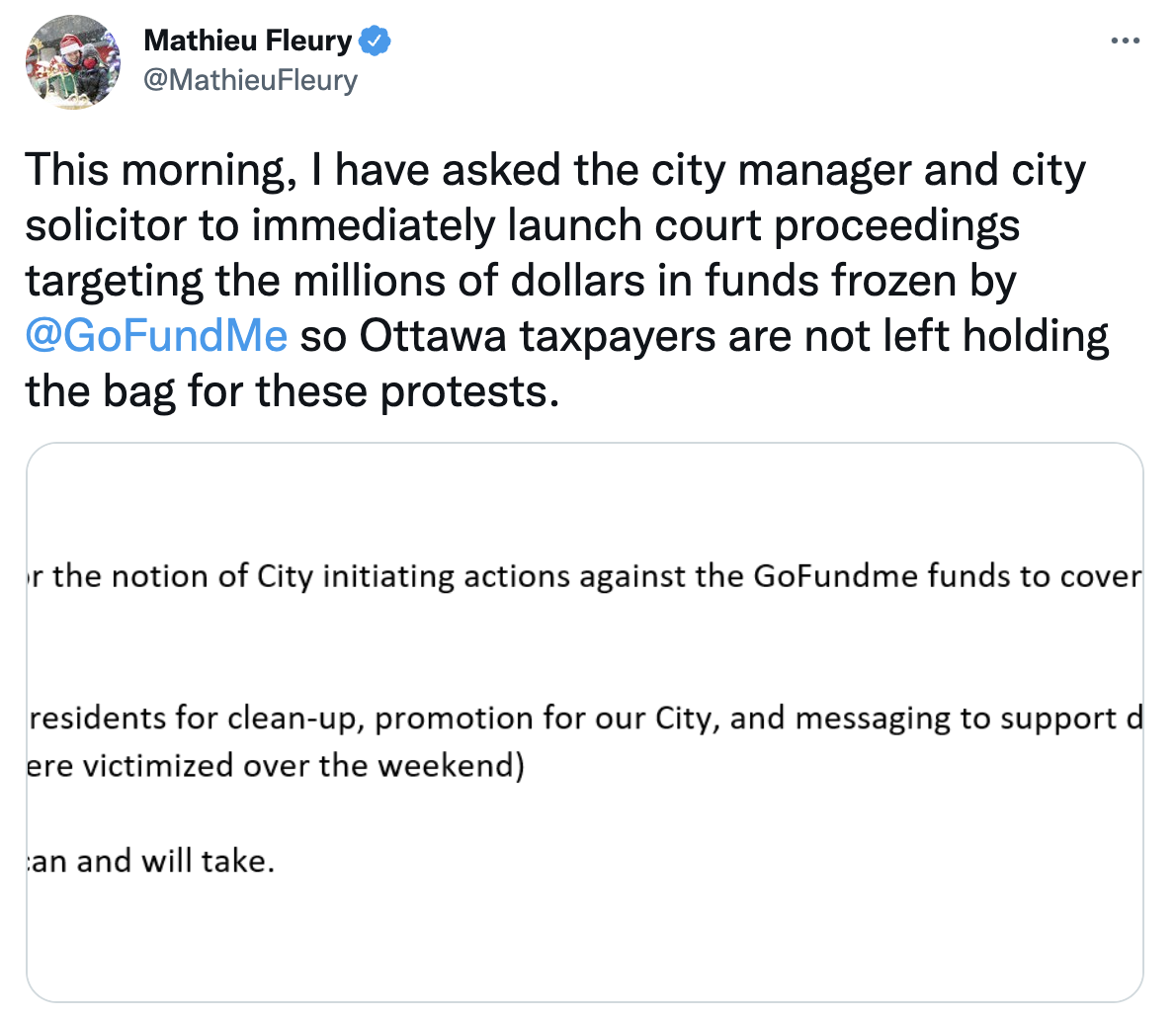 "This morning, I have asked the city manager and city solicitor to immediately launch court proceedings targeting the millions of dollars in funds frozen by @GoFundMe so Ottawa taxpayers are not left holding the bag for these protests," Fleury tweeted, before locking his account after facing backlash.
He showed his letter to the city manager, announcing the request.
The email reads:
"I want to voice my support for the notion of City initiating actions against the GoFundme funds to cover City expenses from incidents from the protests. (Police costs, businesses and residents for clean-up, promotion for our City, and messaging to support downtown residents, and funds for local groups who were victimized over the weekend) Please advise on actions we can and will take."

Online fundraising for civil liberties causes is becoming an increasing challenge as the platforms themselves, the payment processors, and even hostile government action continue to hamper attempts to fundraise for causes.