Following the invocation of the Emergencies Act on Monday, the Ottawa Police Service began a crackdown on civil liberties protesters. On Friday, the police warned that members of the press could be arrested if they are found in the "enforcement" areas.
"All media who are attending the area, please keep a distance and stay out of police operations for your safety. Anyone found within areas undergoing enforcement may be subject to arrest," the official Ottawa Police account tweeted.
Fox News' Matt Finn confirmed that indeed the police were threatening members of the media with arrest.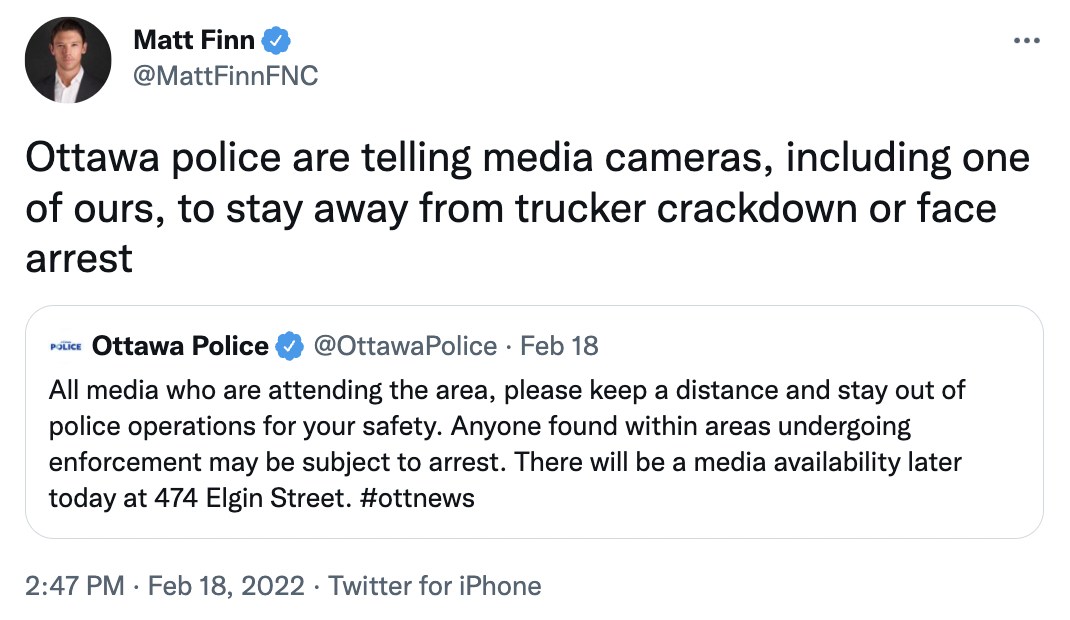 "Ottawa police are telling media cameras, including one of ours, to stay away from the trucker crackdown or face arrest."
The Canadian Civil Liberties Association, which plans on suing the government over the Emergencies Act, criticized the police for threatening members of the press with arrests.
"Warning journalists about safety risks in the protest zone is reasonable. Threatening them with arrest for doing their jobs is not. Time and time again, Canadian courts have ruled against exclusion zones and other limits on the press," the CCLA said.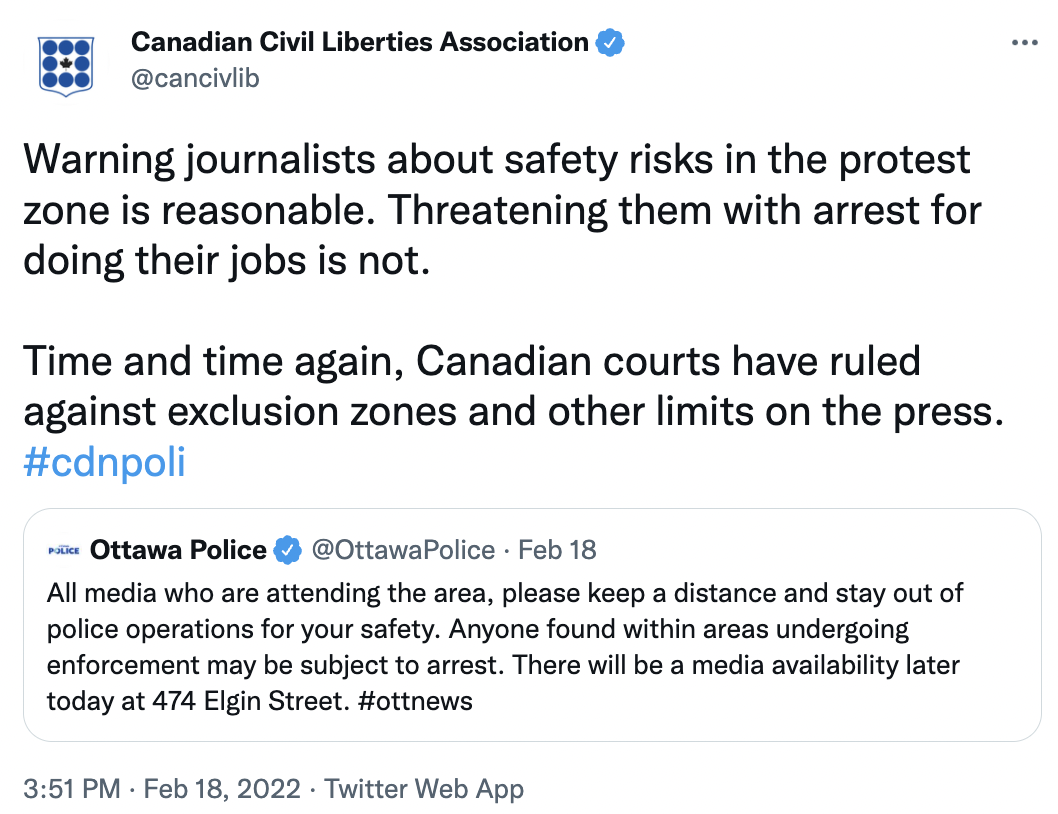 Police denied Rebel News reporter Alexa Lavoie from accessing a perimeter established in downtown Ottawa. She was refused access despite having press credentials.
A police officer asked for Lavoie's credentials, explaining to her that only those who live or work in the area are allowed. She produced her credentials from the Independent Press Gallery, a union of reporters who are independent of the government.
The officer refused the credentials, saying "it's a laminated piece of paper that you could have made up at home."
According to Rebel News, journalists from state-funded outlets, such as CBC, were allowed into the area.