A recent survey revealed that about 7 in 10 Americans will refuse to use contact tracing apps. The data suggests Americans trust neither the government nor Big Tech companies developing these apps such as Apple and Google.
Contact tracing (tracking people who have come in contact with an infected person) is, according to governments and Big Tech, crucial to managing and eventually overcoming the coronavirus.
SUPPORTERS: ? Corona apps pose a threat to civil liberties and privacy
So why are Americans not keen on using contact tracing apps? Unsurprisingly, the answer to that question is privacy.
The survey, conducted on June 1, had 2,000 respondents living in the US. It was run by a polling company called Opinion Matters, which was hired by Avira, a cybersecurity firm.
The respondents were asked if they were willing to download a contact-tracing app. 71% said, "No."
In April, a similar poll by the Washington Post found out that about half of the population would download such an app, which proves that people have significantly lost trust in Big Tech and the government in a very short time.
Data analysis of the recent survey revealed most of the opponents to a contact-tracing app are over the age of 55.
Respondents who said no to contact-tracing were then presented with a multiple-choice question to explain their answer.
44% chose privacy as their main issue with the contact-tracing apps, which are smart-phone based.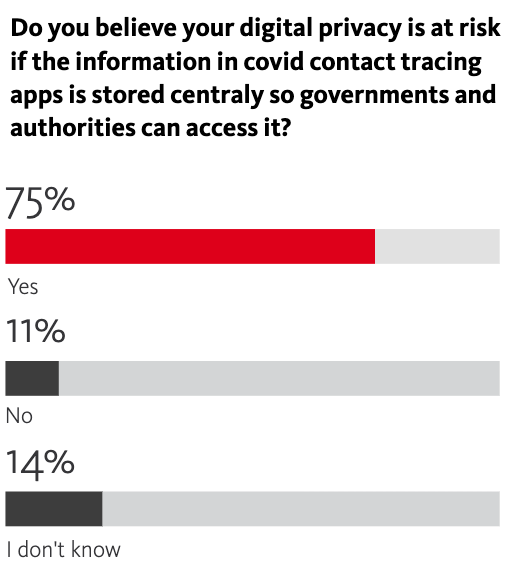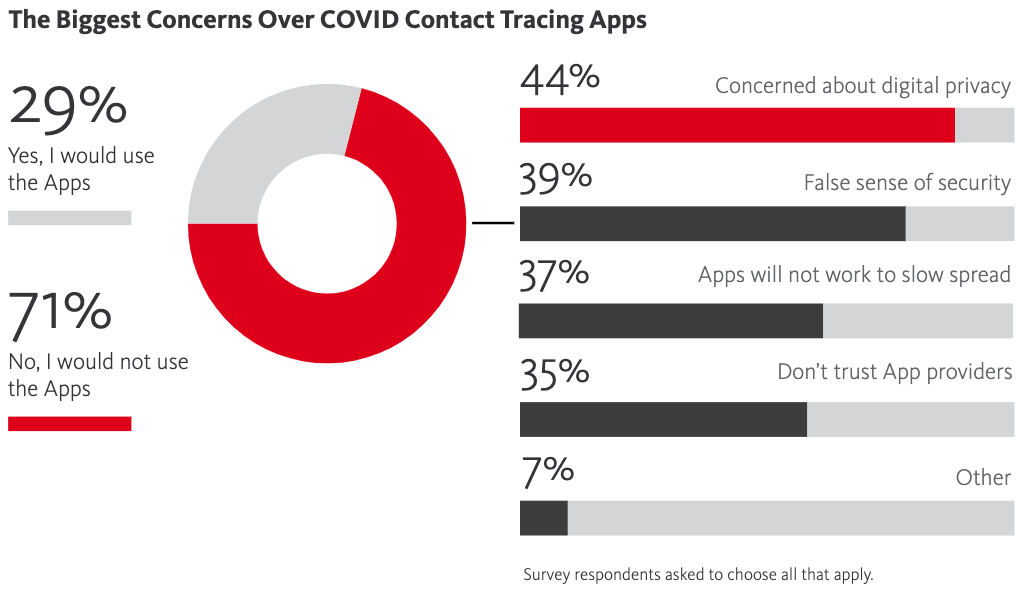 About 37% said no because contact-tracing would not decelerate the spread of the coronavirus.
Another 39% thought contact-tracing creates a false sense of security. Probably because the technology is not a cure or a vaccine, yet it would encourage people to ignore the current "flatten-the-curve" measures.
35% of respondents also indicated they do not trust the providers of the app, which are the government, public health agencies, and tech companies.
In the survey conducted in April, 43% said they would trust tech giants, while public health agencies were trusted by 57%.
In the recent poll, trust in tech giants, specifically Apple and Google, who are jointly developing a contact-tracing app, fell to 32%. Trust in the government to keep data safe and private is only 14%.
The loss of faith in public health agencies over the past two months was also reflected in a post-news poll on ABC and a Reuters/Ipsos poll, both of which found more than a quarter of Americans would not take a coronavirus vaccine.