Pakistan turned off access to YouTube ahead of PTI Chairman Imran Khan's address during his party's rally in Peshawar.
Moments before Khan began his speech, many viewers took to Twitter to complain about YouTube not loading for them. The hashtag #YouTubeDown quickly began to trend in the country.
Internet downtime tracker NetBlocks was also about to confirm the blocking of YouTube in the region.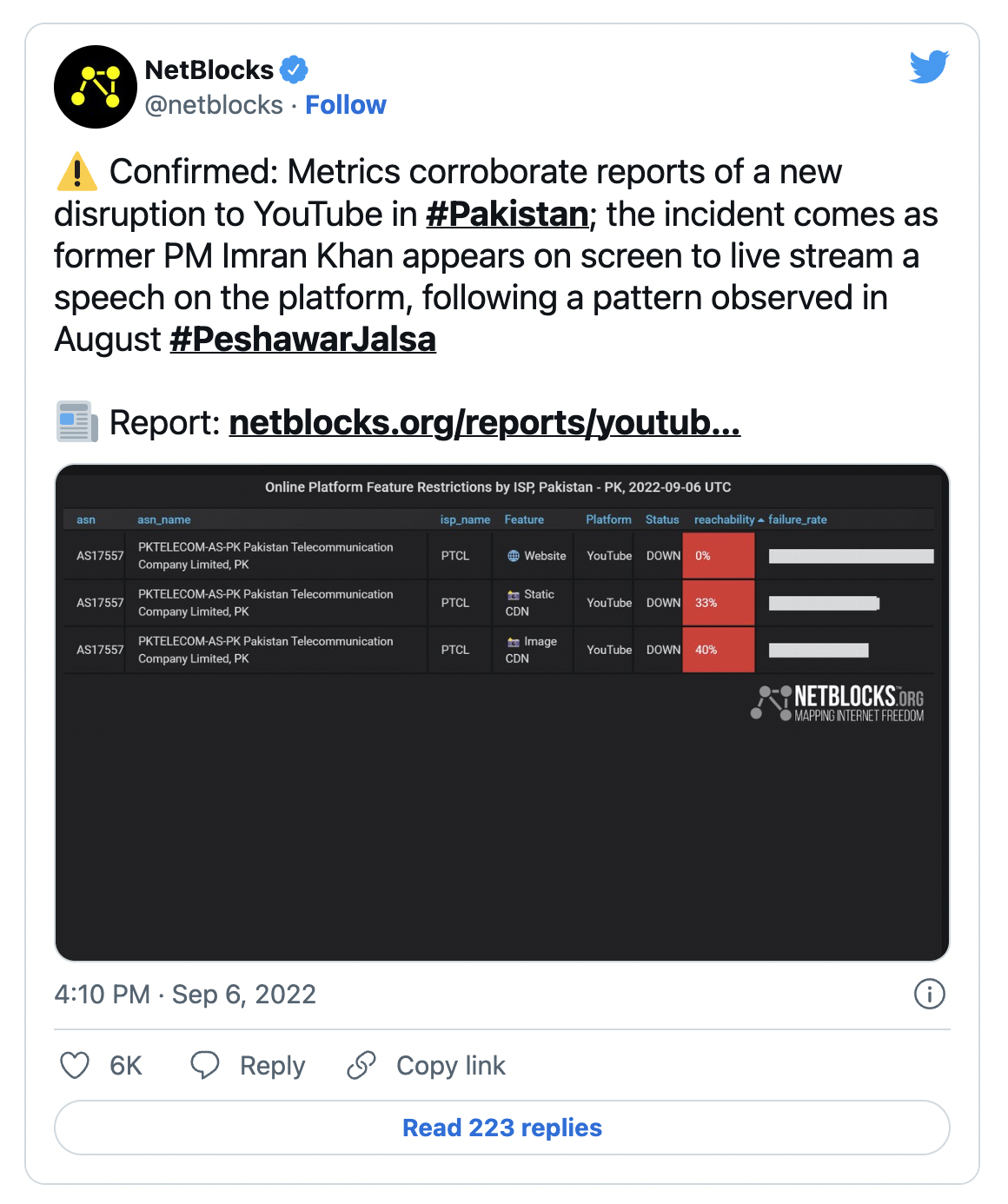 In response to the censorship, PTI said that it will air its party chairman's speech on Twitter Spaces.
The suppression of YouTube follows Khan's outrage where he criticized the coalition for leading a "propaganda" campaign to malign him.
"Enough is enough," he wrote on Twitter.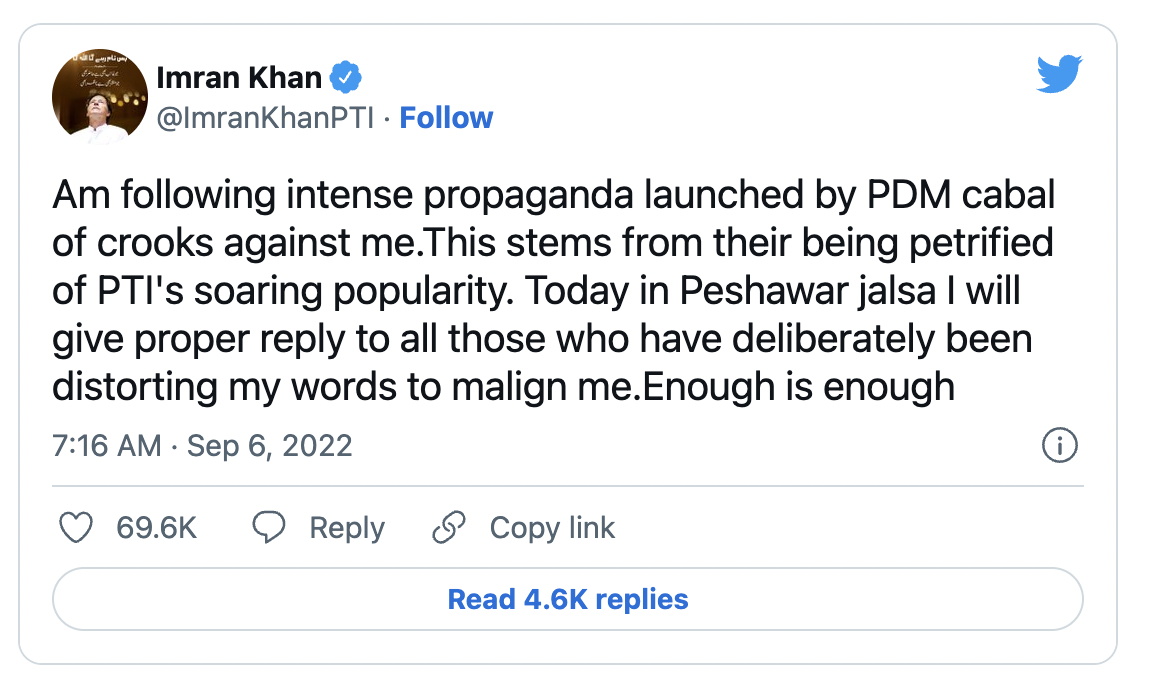 The PTI chief wrote, "Am following intense propaganda launched by PDM cabal of crooks against me. This stems from their being petrified of PTI's soaring popularity."
It's worth noting that when Khan himself was Prime Minister, he was a big supporter of calling for online censorship.