On Friday, Pakistan temporarily suspended social media services for several hours – as an attempt to crush protests. The nation has been dealing with violent protests over the past week after the arrest of the leader of banned Islamist group, Tehrik-i-Labaik Pakistan.
The Pakistani government issued an order titled "Complete Blocking of Social Media Platforms," which required the Pakistan Telecommunication Authority to deny citizens access to online platforms, including WhatsApp, Facebook, Twitter, YouTube, and Telegram. The blocking of the platforms lasted for three hours on Friday, from 11 am to 3 pm local time.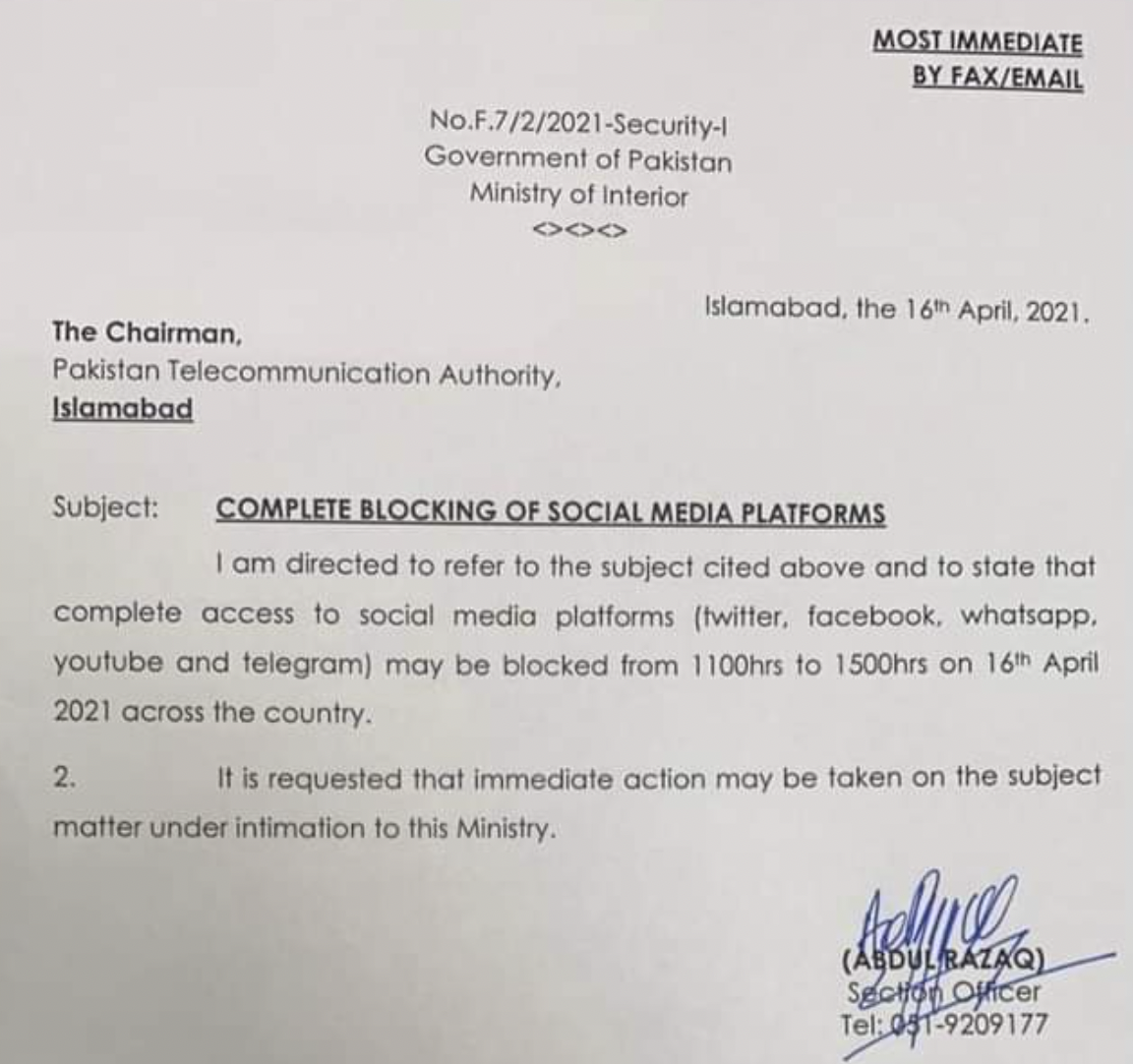 The Pakistani government has previously blocked phone call access. But this was the first time it made a move as bold as blocking social media.
Some feel the government might make similar or more extreme moves in the future.
Government internet shutdowns and preventing citizens from communicating is internationally considered a violation of human rights. The banning of mobile or internet services restricts the right to freedom of speech and the right to freedom of assembly, guaranteed under Articles 19A, 19 and 16 of the Constitution of Pakistan.
In Pakistan, it is the constitutional responsibility of the federal government to uphold these fundamental rights.