Pamela Paresky, visiting fellow at the SNF Agora Institute at Johns Hopkins University, was suspended from Twitter for saying that Twitter does not enforce its policy against self-harm.
"On October 3, I criticized Twitter for how it deals with self-harm—specifically that Twitter does not enforce its 'gratuitous gore' policy for self-harm images, nor does it enforce its policy of prohibiting tweets that 'promote or encourage suicide or self-harm,'" she wrote in an article published by Wesley Yang's newsletter Year Zero. "To illustrate how easy Twitter makes it to find posts with extremely graphic images and videos depicting severe self-harm (cutting), I tweeted some common self-harm codewords along with screenshots of a horrific self-harm post & accompanying comments."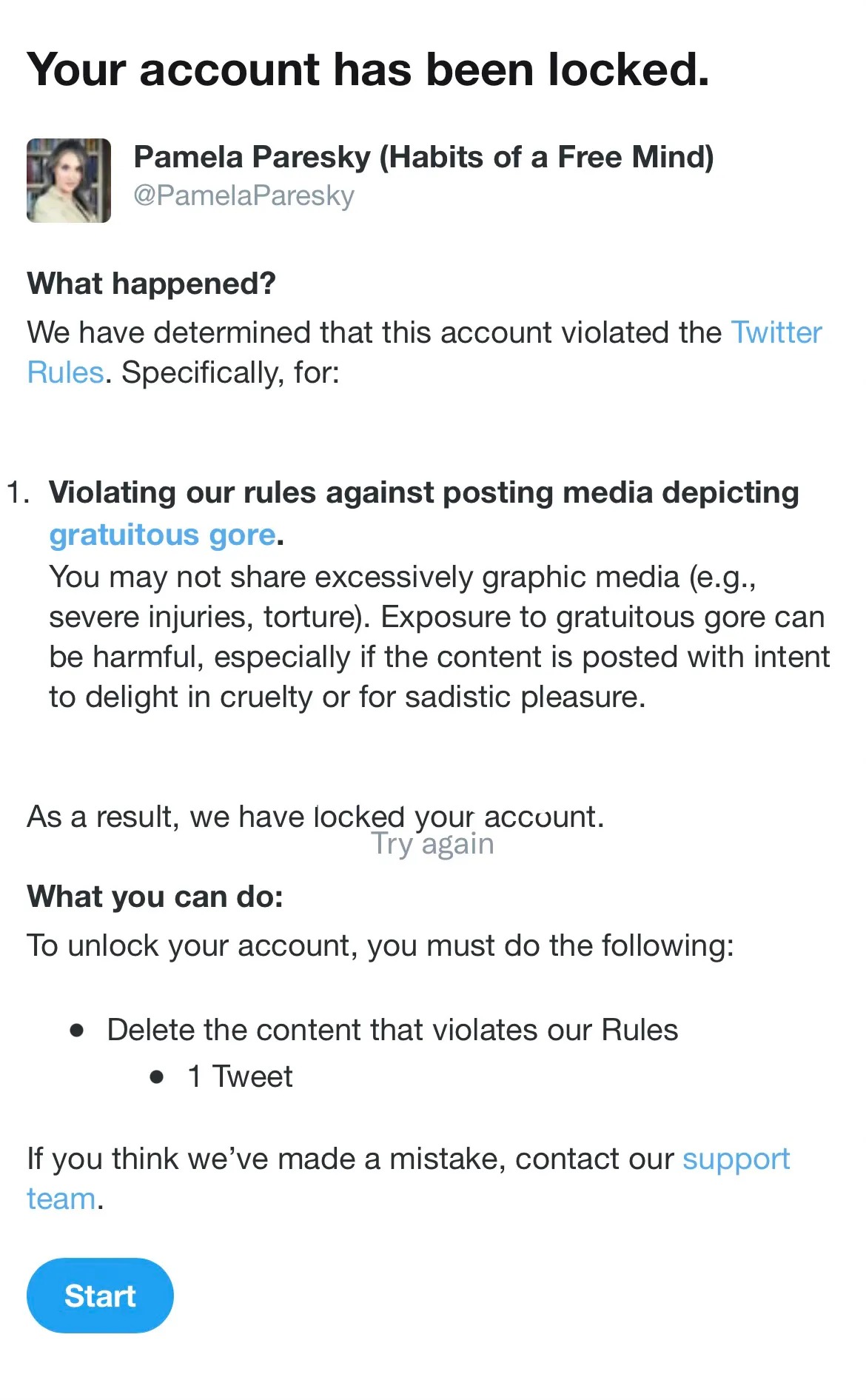 Twitter used the policy she said it was not enforcing to suspend her temporarily.
Paresky said that one of the tweets she posted before her account was suspended had 1,800 likes when she posted it. Two days after she was suspended, the image had over 13,000 engagements and over 67,000 impressions, according to data provided by the person who originally posted the image.
In her article, Paresky referenced a study conducted by her and colleagues at the National Contagion Research Institute that concluded that there was a significant rise in people "celebrating, glorifying, and encouraging self-harm and suicide," especially on Twitter.