'Tis the season to be angry – at least judging by a furious reaction on social media staged by UK's 2012 Olympic poet Lemm Sissey, after he became aware of a joke Christmas card.
What an Olympic poet is or does aside, clearly it's a person with enough clout to make Paperchase, originally British, now an international chain of stationery stores, remove the Christmas card in question from in the UK – and apologize.
It might have looked like an innocuous enough card to the average observer: it showed a mother rabbit upset that a bunny had ruined her Christmas-ready and decorated home by spilling milk. Here's where the joke came in: she is next seen phoning "the orphanage" where the bunny came from, demanding "a f***ing refund."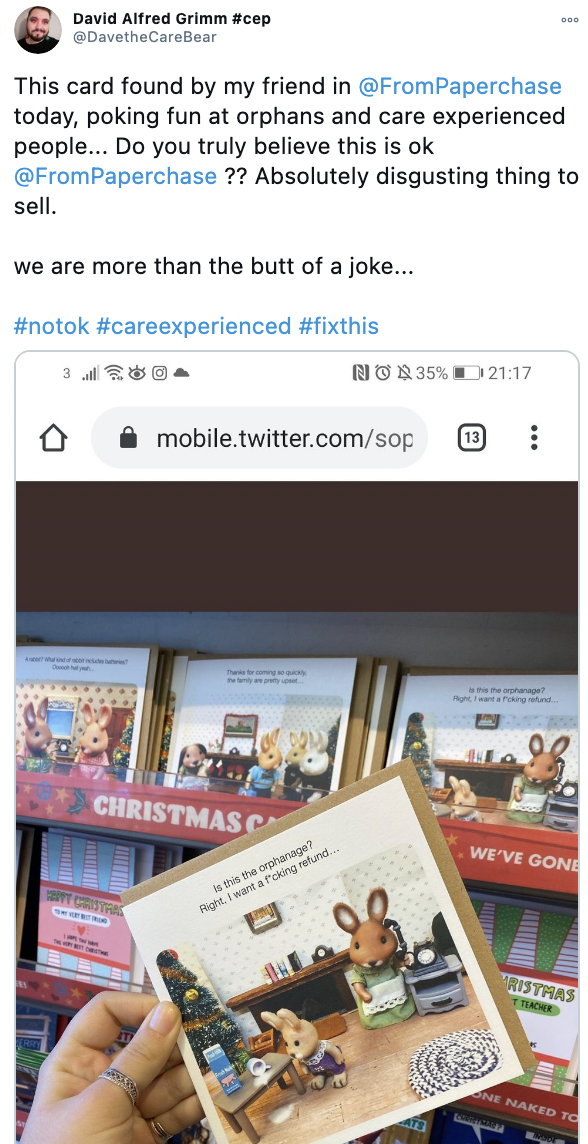 You can enjoy it or frown at this type of humor, but most people are likely to ignore it. What Sissey did instead, is go to Twitter, interpret the depiction in the card as mocking the child care system in the UK, of which he had been a beneficiary as youth after his Ethiopian mother immigrated to the UK, got pregnant and eventually put him in foster care.
According to reports, the now 53-year-old used his influence on social media to vent about the card, his own past circumstance of the past ("a that I was alone in the hospital because no one would adopt a 'colored' baby. They said they chose me after praying to God and that my mother didn't want me.")
Now doubt, that would create a life-long wound in almost any individual, but must it also kill their sense of humor? And are expressions of these highly personal traumas, interpreting, projecting and eventually canceling those that draw the ire of some users for one reason or another, now what Twitter is mostly about?
That, and tightly controlling the political narratives, course.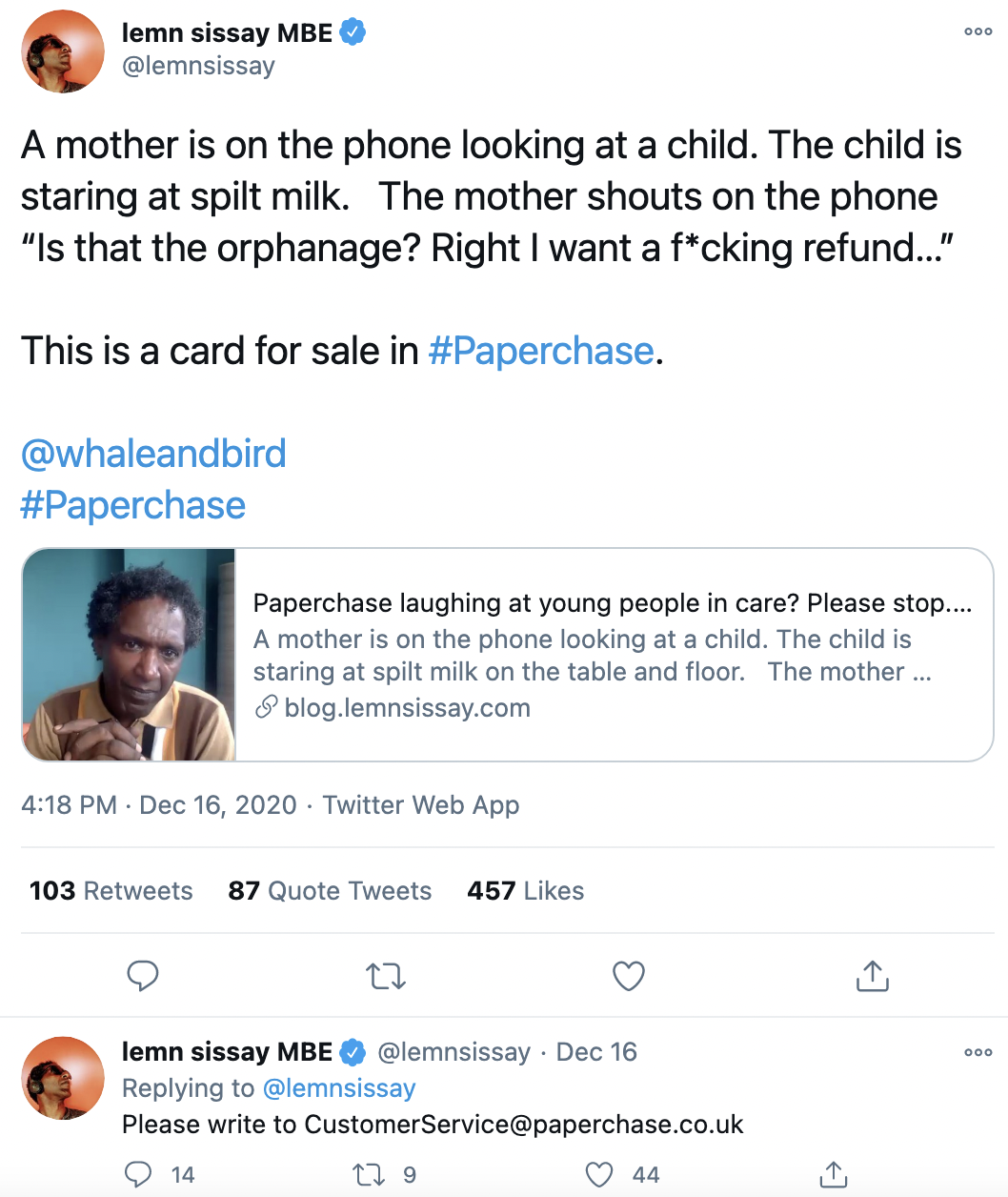 As for Sissey, he saw nothing funny in the card; though those who did were out to "pour scorn" on children in care (which could be an accusation somebody else might decide is offensive and hold against Sissey.)
Some more highly charged language later, and the author came to point: "To (Paperchase) services, please remove these from sale! You are better than this. You spread a lot of happiness. But this. This is the opposite of what you are about."
As several other Twitter users joined in this outrage, Paperchase felt it had other choice but to obey and apologize.