After massive post-election censorship, Americans are finally feeling the push to seek alternatives to Big Tech giants who want to control the conversation.
For a long time now, conservatives have been accusing Big Tech of censorship. The presidential elections, however, seem to have been the final push towards compelling conservatives to quit their reliance on mainstream social media and rally towards alternative platforms such as Parler.
"The media and the anti-Trump lunatics have awakened a sleeping giant. We gave a collective middle finger to the tech tyrants as Parler remains NUMBER ONE most downloaded app in the world. Thank you!" said Dan Bongino, a conservative commentator and a stakeholder in Parler.
Parler has now beat both TikTok and YouTube on the App Store as the top free app. Founded in 2018, Parler's idea was its neutral stance and advocacy for free speech. The platform says that it focuses on "real user experiences and engagement."
"Our content is moderated based off the FCC and the Supreme court of the United States which enables free expression without violence and a lack of censorship," reads a description of the platform.
Several prominent conservative personalities such as Mark Levin and Newt Gingrich have also urged their followers to give up on Twitter and Facebook, and to join Parler instead. Bongino, at the time of purchasing a stake in Parler, said that he decided to "fight back against the Tech Tyrants."
"I'm beyond fed up with the censorship and bias of Twitter and Facebook, and I'm not going to stand back and watch as they target us. As a result, I've taken an ownership stake in Parler, the hottest social media alternative in the market right now," said Bongino when he took an ownership stake in the company.
Parler at large features several conservatives and Republican personalities. While the platform has been seeing hordes of new users signing up, it is not able to handle the influx and is suffering from a few bugs and glitches.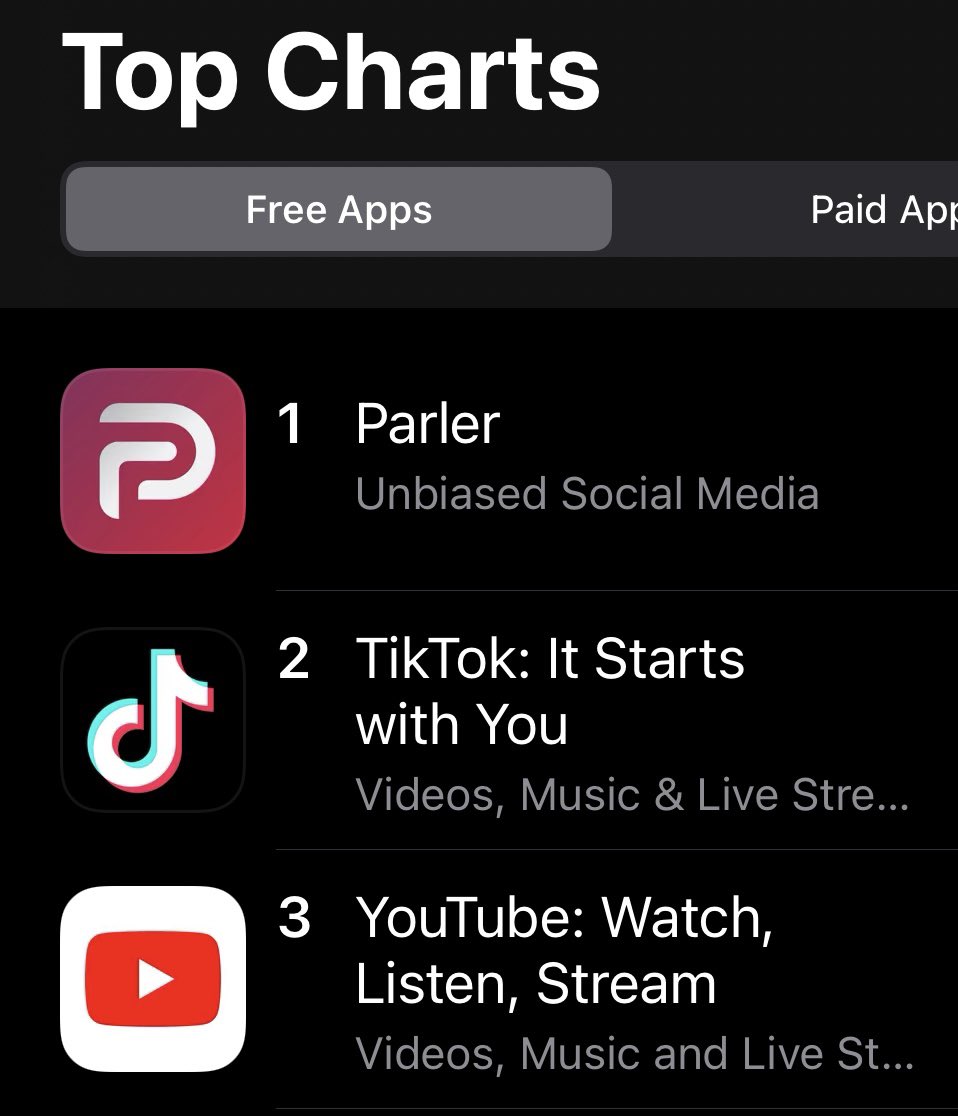 The CEO of the platform John Matze said: "We have increased the number of people per day on Parler by 4x in the last 24 hours… it's looking like this trend will continue. Don't worry, the app isn't normally this slow, and given a little time these issues will be ironed out."