Greg Locke, the pastor of Global Vision Bible Church, located in Nashville, TN, claims that YouTube has banned his accounts.
Locke claims he did not receive an official notice about the ban. However, links to his channel and the Global Vision Bible Church say the page is not available. The personal account had 100,000 and over 800 videos. He said that all the videos, most of them clips from church services, are gone.
"All we have left is what is in the camera from the other day," he said.
Locke said the YouTube ban was more evidence of cancel culture.
"They don't have to like what I say but this is still America," he said.
"There was no message, no warning and no explanation," Locke posted on Facebook. "They simply bowed to the wishes of countless haters reporting the page."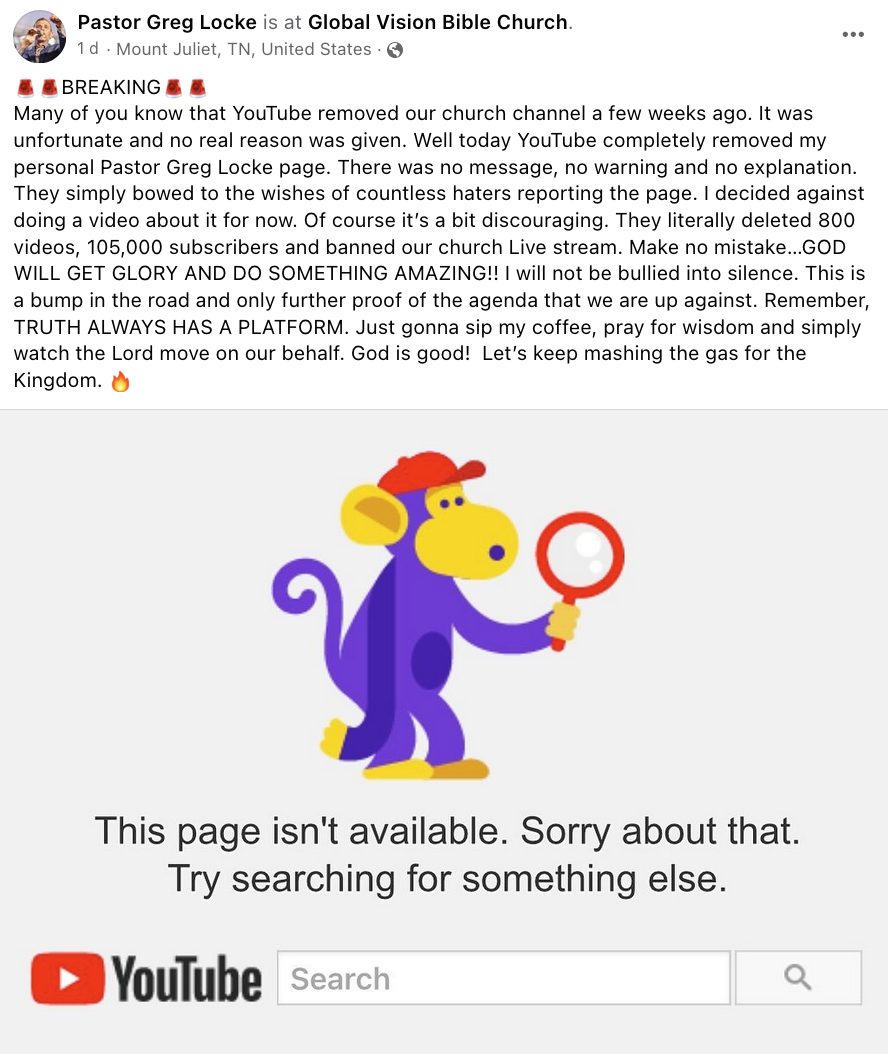 "Of course it's a bit discouraging," Locke added. "They literally deleted 800 videos, 105,000 subscribers and banned our church Live stream. Make no mistake…GOD WILL GET GLORY AND DO SOMETHING AMAZING!! I will not be bullied into silence."
Locke was banned from Twitter last year, accused of spreading misinformation.
During the pandemic, Locke did not close his church. Instead, he started holding church services in outdoor tents. He called the pandemic a hoax and criticized churches that closed down.
He plans to protest the bans and said the censorship will not slow him down.
"I am going to keep preaching and doing what I am doing," he said.