• The crowdfunding platform SubscribeStar has had its PayPal account closed after gaining popularity as a Patreon alternative in the last few days
• Activists who started to target SubscribeStar after its recent surge in popularity are taking responsibility for the PayPal account closure
• SubscribeStar has vowed to fight back and integrate unbiased payment processors that will help the company grow

SubscribeStar, a site that allows fans to financially support their favorite online content creators, has had its PayPal account closed after gaining popularity as a Patreon alternative in the last few days.
Patreon is currently the leading site in the fan funding space and is very similar to SubscribeStar, allowing fans to subscribe to creators and support them financially. However, Patreon has faced a backlash from users in the last few days over a wave of recent bans on its platform and thousands are now leaving Patreon for SuscribeStar.
SuscribeStar has attracted a number of high profile creators and websites to its platform including:
• Quillet – a popular online magazine
• Jordan B Peterson – a clinical psychologist and best selling author
• BitChute – a peer to peer video sharing platform
• Gad Saad – a professor of marketing, evolutionary behavioral scientist, and author
• Tim Pool – an independent journalist
• Naomi Wu – a content creator who covers tech and DIY
• Dave Cullen (Computing Forever) – a content creator who covers technology and provides social commentaries
• Sargon of Akkad – a content creator who covers history, gaming, society, and politics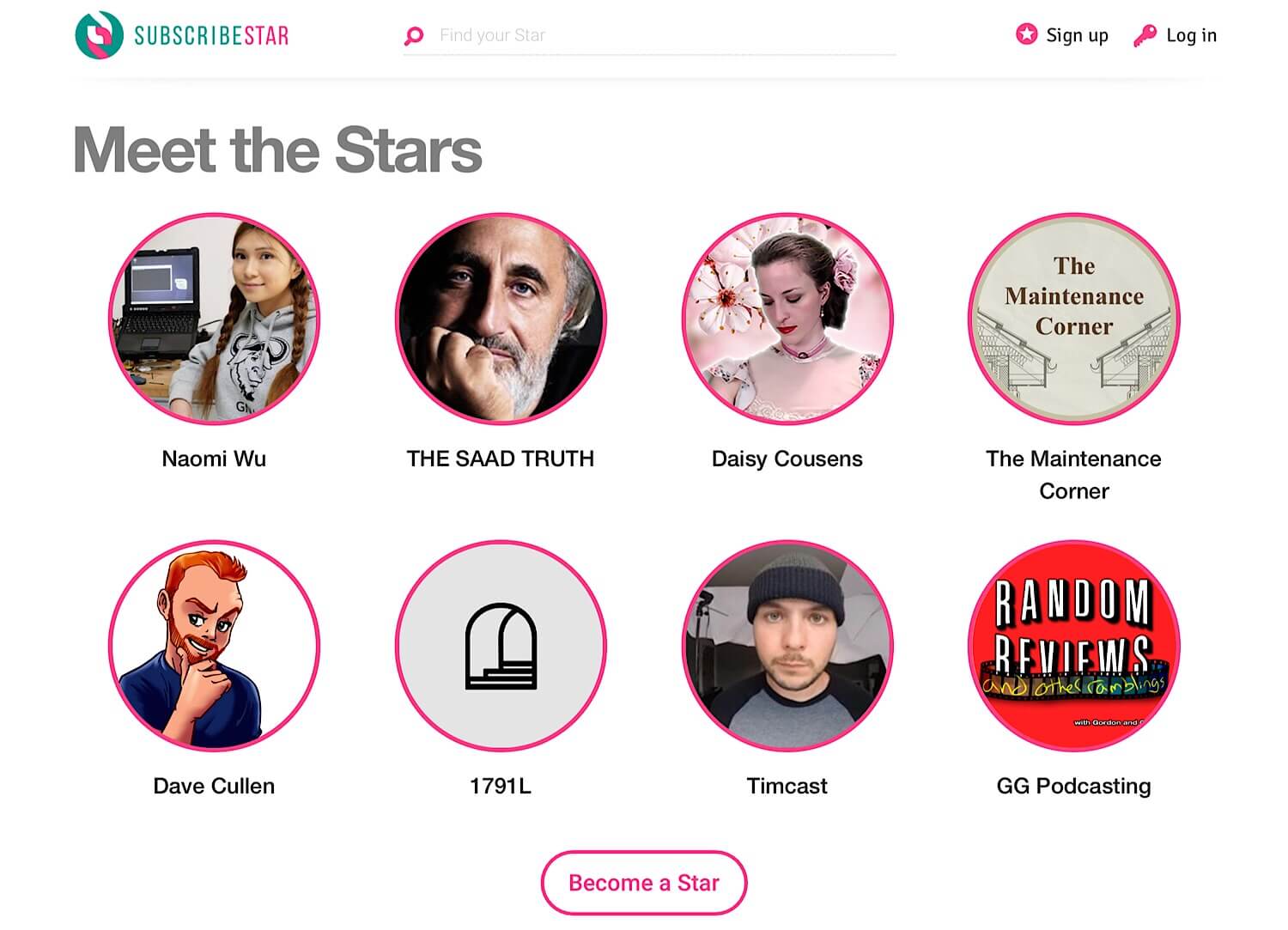 However, just a few days after its recent surge in popularity, SubscribeStar has had its PayPal account banned. PayPal hasn't stated why SubscribeStar's account was banned but activists on Twitter are claiming responsibility for this "deplatforming success."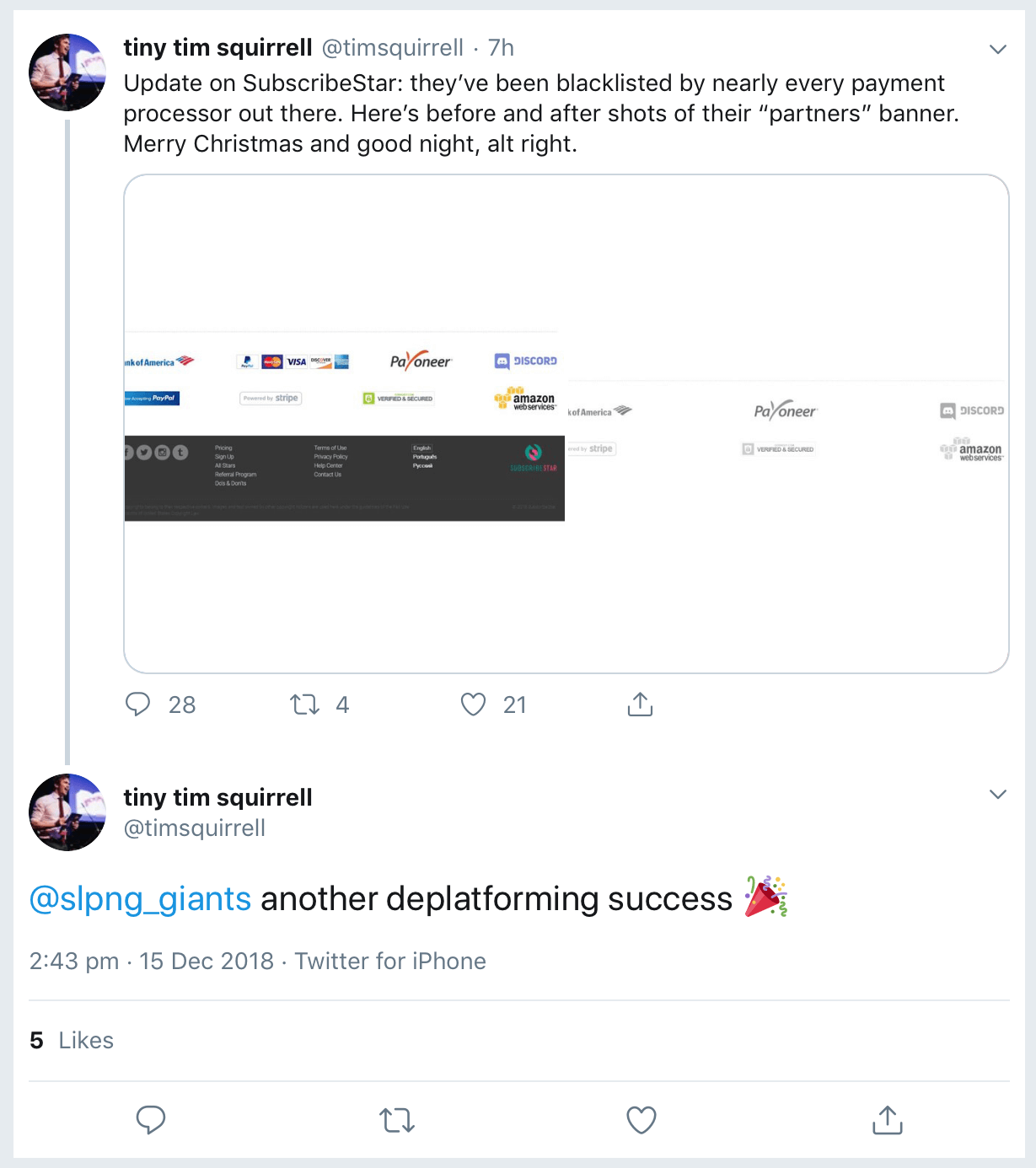 SubscribeStar responded to the PayPal ban with the following statement:
"We are in the process of integrating a new stable and independent payment processor for our platform. To do so, we had to put accepting new subscribers, donations and tips on pause for time being. The setup process may take up to two weeks. All payouts are safe and will be made on time. Thank you for your support and patience."
This is an unfortunate turn of events for creators who are seeking Patreon alternatives but there are promising developments happening in this space.
SubscribeStar's new payment processor should be much more resilient to censorship and Gab is also developing a Patreon like rewards system for creators.
Additionally, the Brave browser (*our referral link) already has a crypto-based rewards system built in.
As these services develop in the coming weeks and months, we should see more innovation and options for creators who want to use free speech focused fan funding services.