Peloton has removed "Just Run" from its treadmills, a feature that allows Peloton treadmill owners to just run without any subscription.
The removal of the free feature pretty much makes the pricey treadmills useless for users who are not ready to pay for the company's monthly subscriptions and has further implications of who actually owns the product you paid for in this world of constant subscriptions – especially now that tech companies are comfortable to ban users' accounts.
Related: Amazon sued for misleading you into believing you own a copy of the digital movies you purchase
The removal of the free feature came in an update to the treadmills after the machines were blamed for injuries in multiple children.
Peloton responded by adding a locking feature preventing unauthorized operation of the treadmill. However the change came with one major caveat; it removed "Just Run," a feature that was previously a prominent virtual button on the treadmill's screen.
The company insists that "Just Run" will be available for free again soon.
The company explained in a statement that "in our ongoing work to ensure our products are even safer, as part of our voluntary recall in collaboration with CPSC (Consumer Product Safety Commission), we released Tread Lock, a four digit passcode to secure Tread+ against unauthorized access.
"Unfortunately, Tread Lock is not yet available without a Peloton Membership, which means Tread+ owners without a subscription cannot access Just Run at this time," the company continued, adding that it was "working on updates to Tread Lock that will allow us to make Tread Lock and Just Run available without a Peloton Membership."
The removal of Just Run for users without a subscription was publicized by a Tread+ owner on the Peloton Facebook group. Jennifer Strong explained that she bought her treadmill over two years ago, but lost interest in the exercise programs, which are included in the monthly subscriptions. So she started using the free Just Run feature.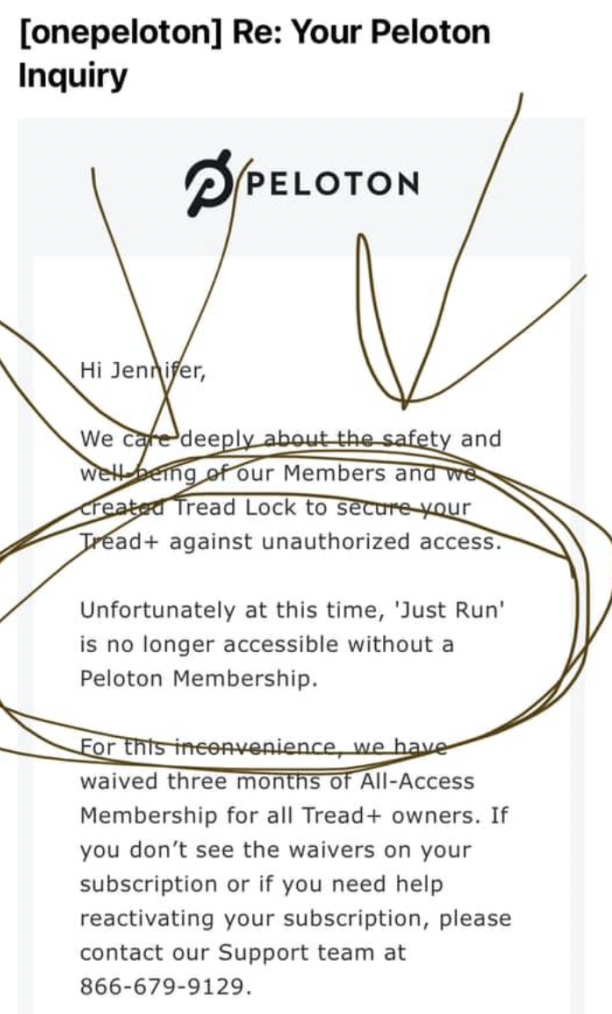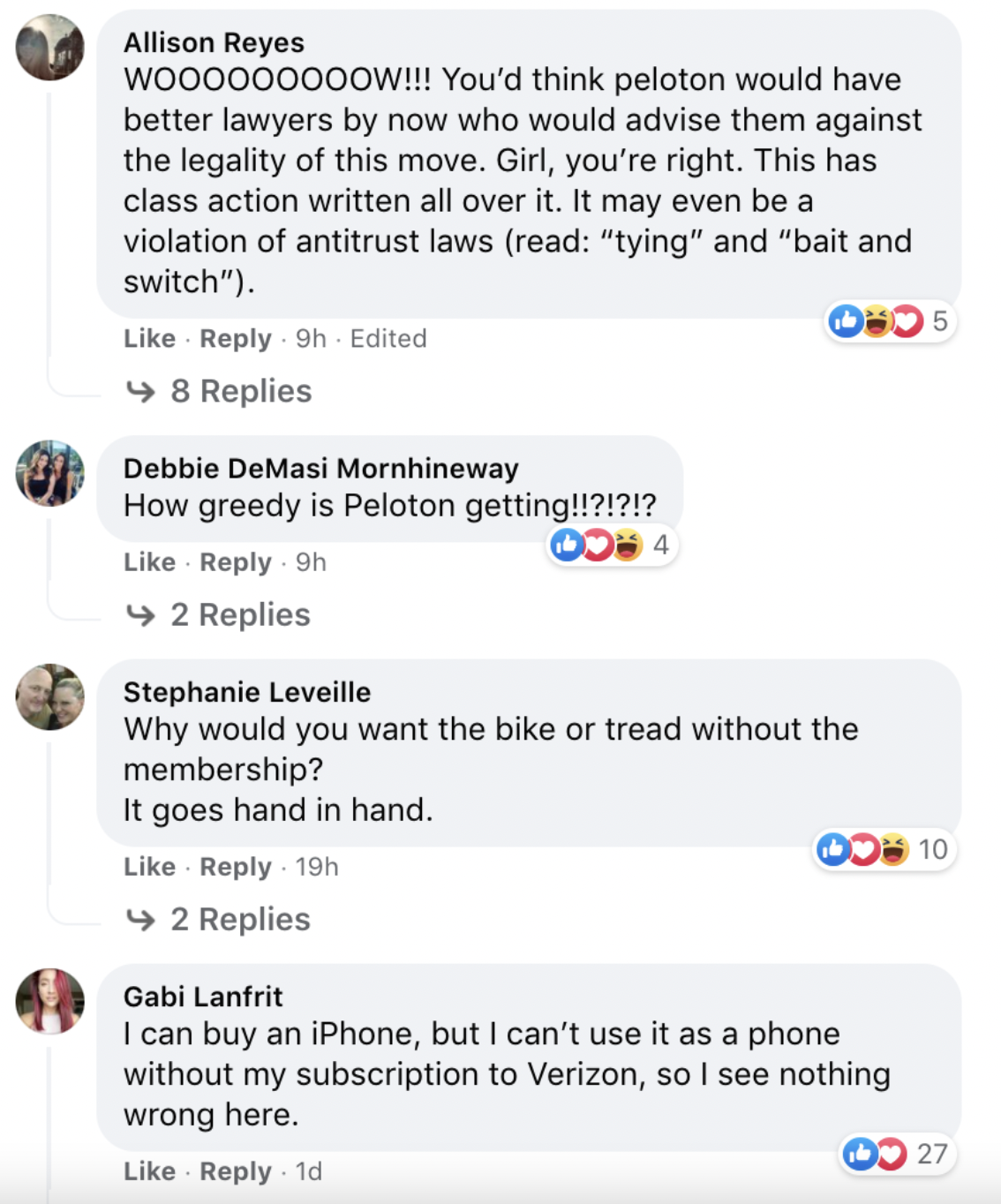 Like many other Tread+ owners, she was frustrated that her machine, worth over $3,000, would not let her run. She posted an email she received from Peloton which read: "Unfortunately at this time 'Just Run' is no longer accessible without a Peloton membership."
"How is this even possible that we cannot use the bike or tread anymore without a membership?! They're basically just paperweights now."
"You buy a $3,000 treadmill, then after you've purchased [it], with a 'software update' they stop it from working until you pay them $39.99/mo? Sounds like Theft and Ransomware to me," another frustrated Tread+ owner wrote on Twitter.