On Wednesday, Dave Portnoy, the founder of Barstool Sports, revealed that well-known host Ben Mintz, known as Mintzy, had been terminated from the company due to uttering a racial slur while reciting rap lyrics during a live broadcast earlier this week.
The dismissal was mandated by Barstool's parent corporation, PENN Entertainment, even though Portnoy and Barstool CEO Erika Nardini fought to keep him.
"This morning, I made an unforgivable mistake slipping on air while reading a song lyric," Mintz tweeted Monday after reading the slur aloud during his popular show "Wake Up Mintzy."
"I meant no harm & have never felt worse about anything. I apologize for my actions. I am truly sorry & ashamed of myself."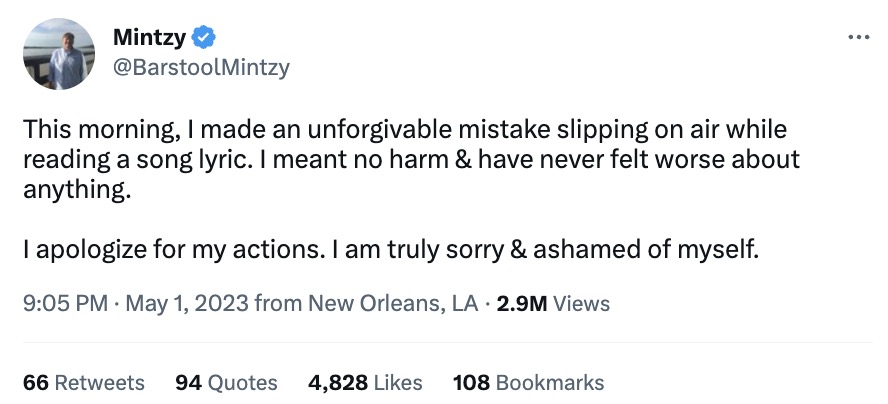 It was Mintzy's rendition of Bone Thugs-N-Harmony's "1st of Tha Month" that caused the stir.
Barstool Sports was known for being an alternative to the mainstream media and had an air of anti-cancel culture built into the company's brand.
However, in early 2020, PENN Entertainment acquired a 36% stake in Barstool Sports from The Chernin Group for $163 million and purchased the remaining portion for an additional $388 million in February this year.
According to Portnoy, the decision to let Mintz go was based on concerns that the incident might put regulatory gambling licenses at risk.
"I'm stunned by it," Portnoy said in a video uploaded to Twitter. "I've been fighting tooth and nail, as has Erica [Nardini, Barstool CEO], as has Dan [Dan Katz, known as "Big Cat"], to keep Ben and say this is the wrong decision, but PENN operates in a world that we don't operate in," Portnoy added.
"They are highly regulated by the government, they're issued licenses for gambling that just as easily as they're issued they can be pulled back. For anybody who has followed any of the states, and PENN trying to get legalized, and things like that, one thing's clear: A lot of people hate my guts. They fucking hate me, they hate Barstool, they look for any lever, any excuse, to cause problems for us and pull the licenses."
Portnoy went on: "They feel like it's their job to protect all of this…And the only answer is to fire Ben Mintz. And I still disagree with it. Maybe I'm naive. There's just no way anybody could look at that clip and think the punishment fits the crime. It makes my skin crawl thinking a guy could lose his job on an innocent mistake — yes, horrible, but clearly no intent, clearly in shambles about it."
Today, PENN's stock price plummeted significantly following the incident.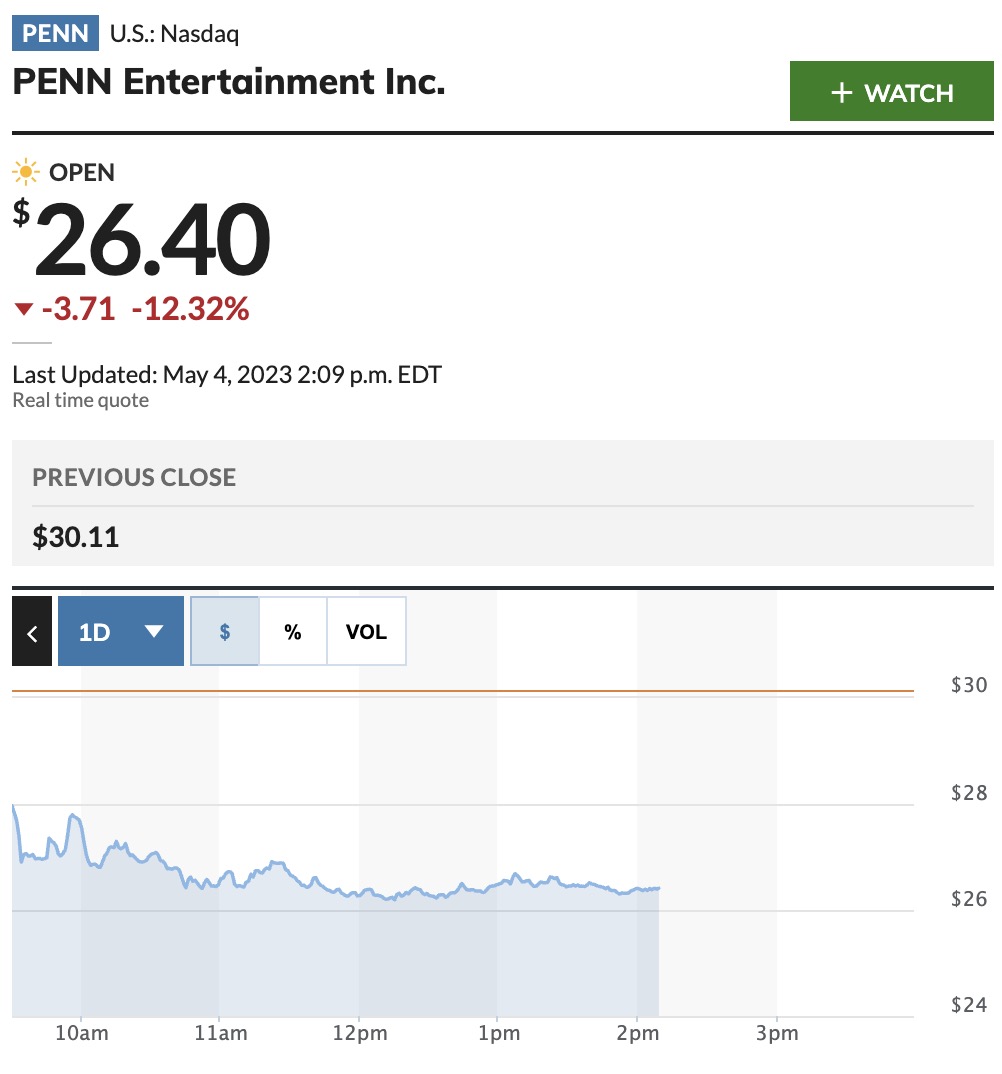 Portnoy tweeted an image of the stock, accompanied by the caption, "There he is. That's Mintzy," highlighting the 10.26% drop in the stock value at the time the screenshot was taken.