A school principal in Pennsylvania is suing the school district for firing her over posts she shared on her personal Facebook account. Her lawsuit claims the school district violated her First Amendment rights to free speech.
We're posting a copy of the lawsuit for you here.
In a post she shared on the page "No Left Turn in Education," Amy Sacks alleged that the Perkiomen Valley School District and its superintendent, Barbara Russel, "decided that the First Amendment Freedom of Speech has no place in public schools and that teachers and administrators are unfit to serve if they hold and express political beliefs that are right of center."
She is now suing the school district. Sacks, who also attended schools in Perkiomen, has been teaching for over two decades, and her administrative qualities have made the Evergreen Elementary School rank among the top 15 schools in the district.
According to the complaint, Sacks was fired from her position without any explanation. The document also alleges that the school district fired Sacks because her posts were "offensive, unacceptable, and unprofessional."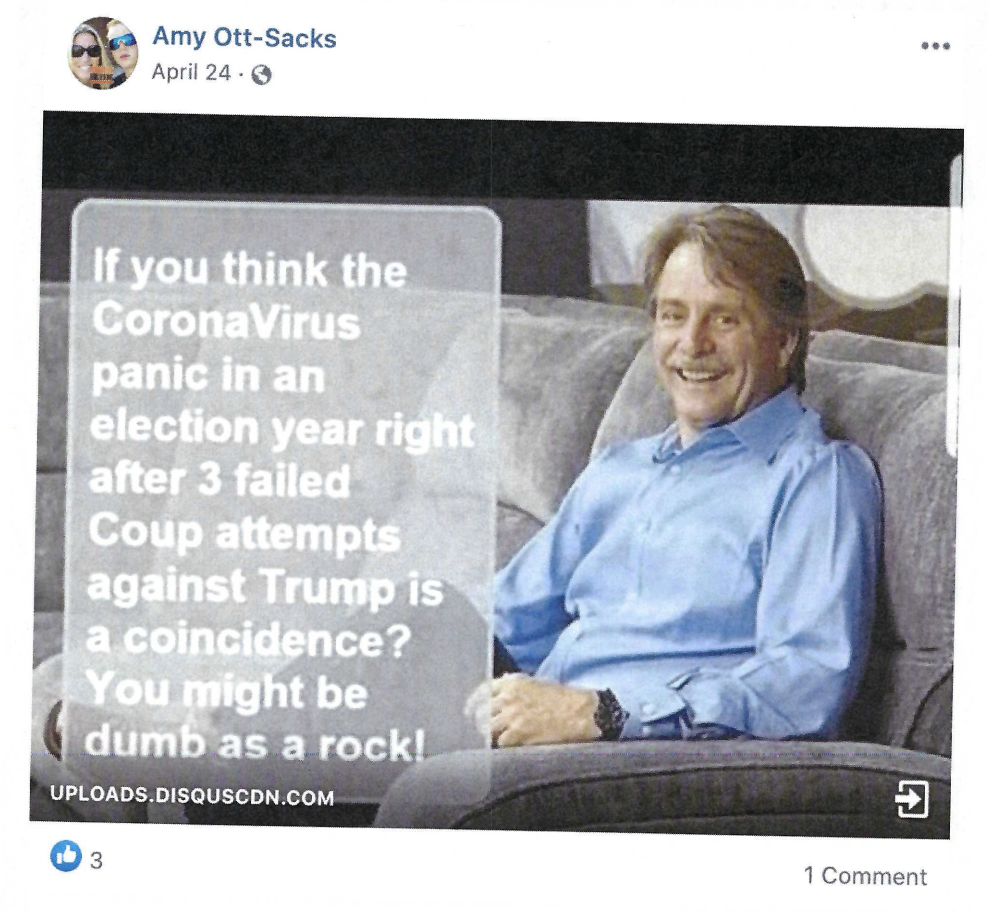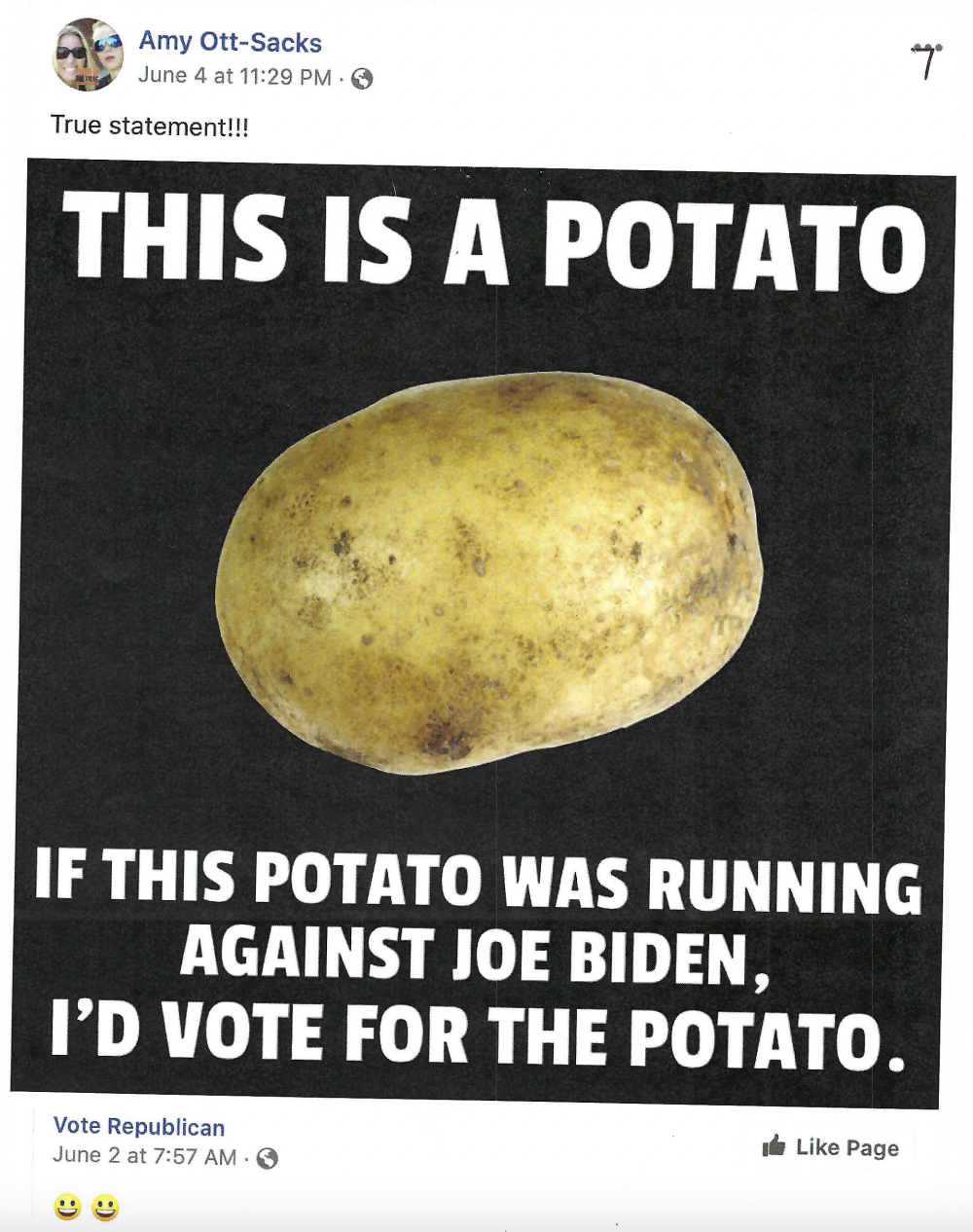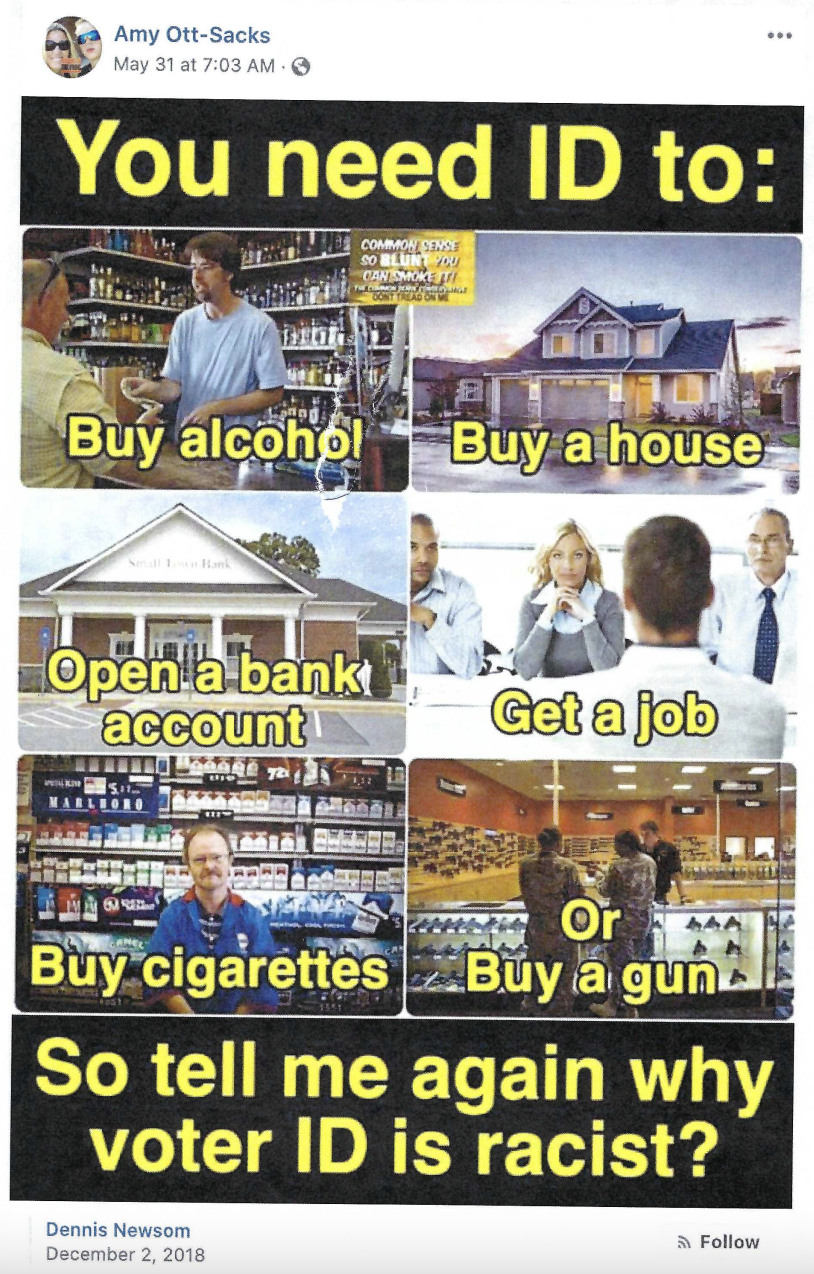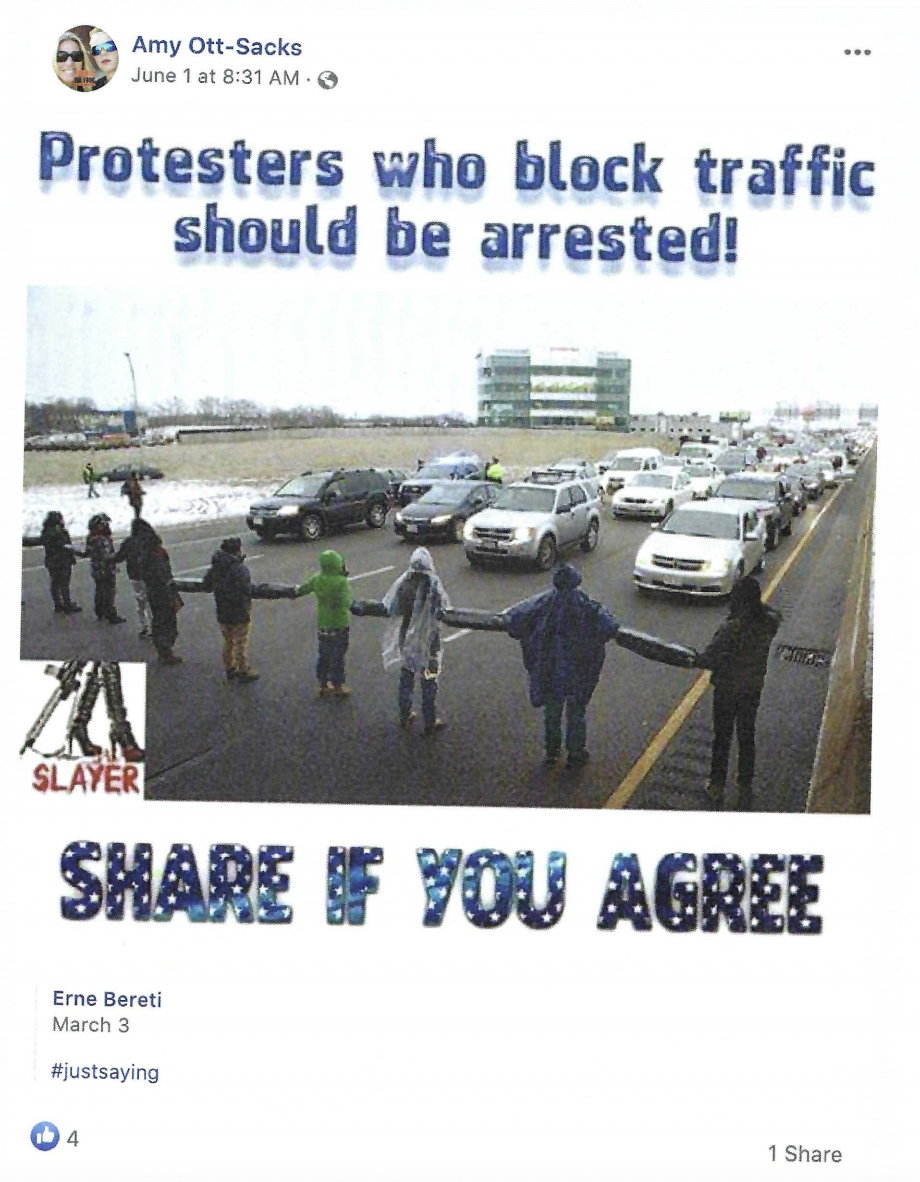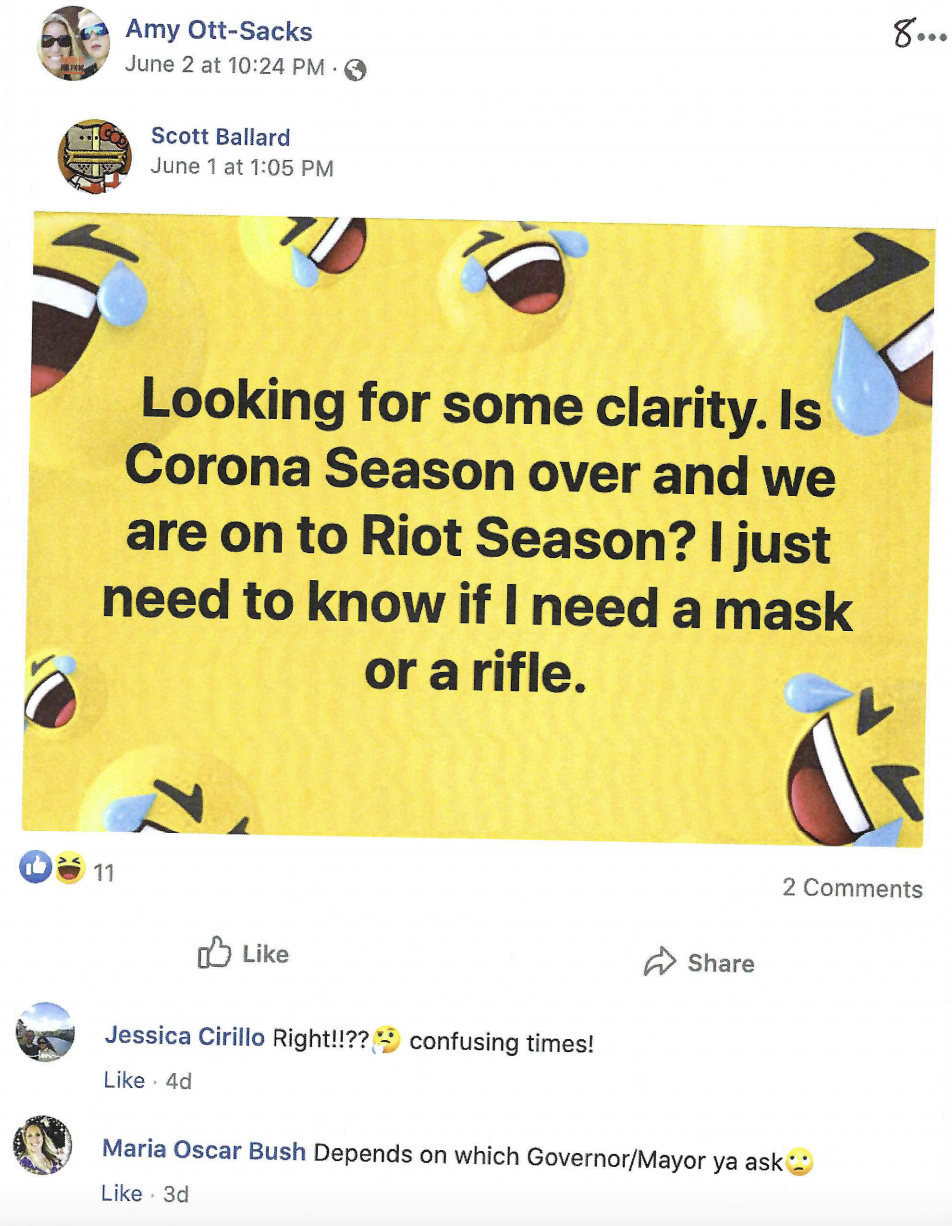 Some of the memes Sacks posted to Facebook.
Sacks was fired and "viciously threatened with career ruination if she tried to contest anything happening." When the board approved her removal, it "Orwellianly" recharacterized her firing as a resignation.
"This conduct was wildly illegal. Amy has a near-absolute right to free speech on her private Facebook account. Furthermore, before any action can be taken against a public employee, Due Process requires that the school provide her notice of the charges against her. This was never done—because PVSD knew that her termination was baseless," the law firm said in a statement.
Sacks is suing for violations of her First Amendment rights, 14th Amendment due process, and political association retaliation.