When announcing his break from YouTube, PewDiePie vowed to "come back with 10,000%." And now his editor Sive has reaffirmed this sentiment and said he doesn't see PewDiePie ever quitting YouTube or slowing down.
"I don't think PewDiePie is ever gonna quit, I think he's really addicted," Sive said in an interview with Metro. "He can't get enough of YouTube."
Despite PewDiePie's passion for the platform, Sive admitted that he was surprised PewDiePie didn't take a break earlier and thought he would stop making videos for a while after getting married to Marzia in August 2019: "I was expecting him to say "Hey, I'm going to pre-record a hundred videos.""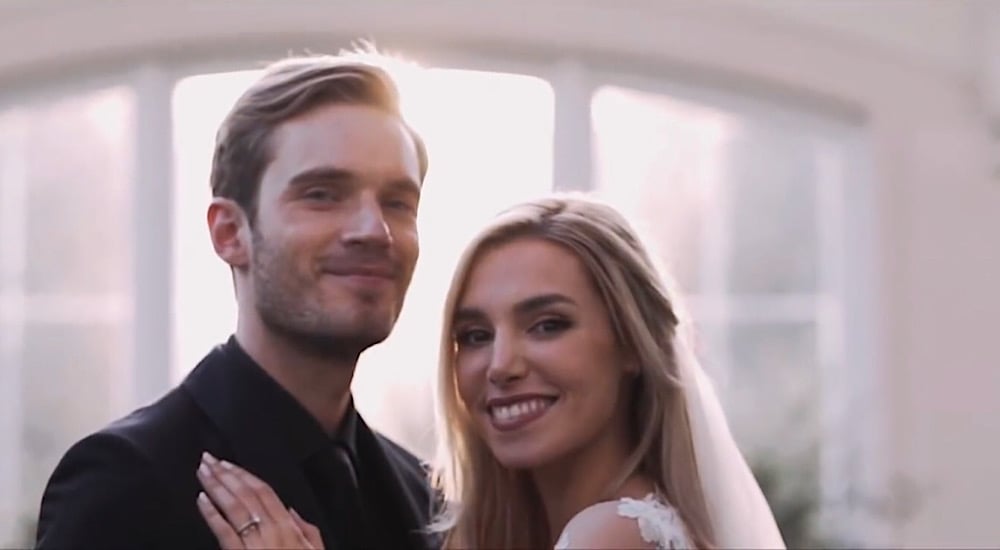 Sive added that he thinks the break will be good for PewDiePie in the long term. "Everyone needs a break but, with YouTube, having a break is sort of detrimental to your channel," Sive said. "I think it's worth it for him…and I need a break too!"
Sive also suggested that the way PewDiePie "keeps it real" has helped him maintain his success after uploading to YouTube for 10 years.
"Most YouTubers, once they get views, once they get relevance, they kind of go crazy. A lot of YouTubers kind of go mad," Sive said. "Most other YouTubers – I can't say their names! But most other YouTubers are very boring, very vapid. I'd much prefer having a real down to earth person who's at the top of YouTube than someone boring or just unfunny."
While Sive didn't shed any light on how long PewDiePie's break will be, the news that he "can't get enough of YouTube" suggests he won't be able to stay away for too long.