YouTube sensation PewDiePie has expressed his disdain over the fact that the mainstream media was falsely attributing his "break" from YouTube as a permanent departure.
In a recent tweet, PewDiePie pointed out the fake news being spread about him by attaching a few screenshots of headlines that stated he quit YouTube, while reiterating the fact that he was merely taking a break.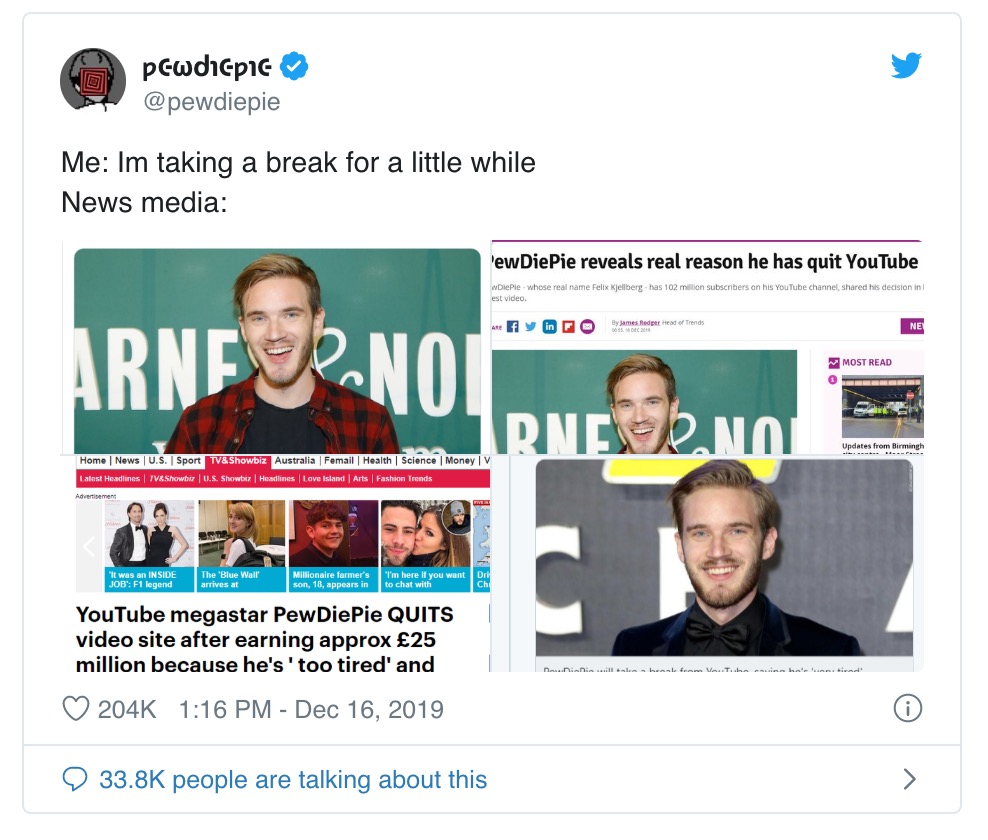 YouTube's most subscribed creator has been known to engage in several battles with the media as he is constantly misinterpreted and smeared for his edgy humor and sarcasm.
Among the pictures of headlines shared by PewDiePie, one by UK Mirror read, "PewDiePie reveals real reason he has quit YouTube."

"YouTube megastar PewDiePie QUITS video site after earning approx €25 million because he's 'too tired' and 'doesn't want to think about vlogging anymore" – read another headline.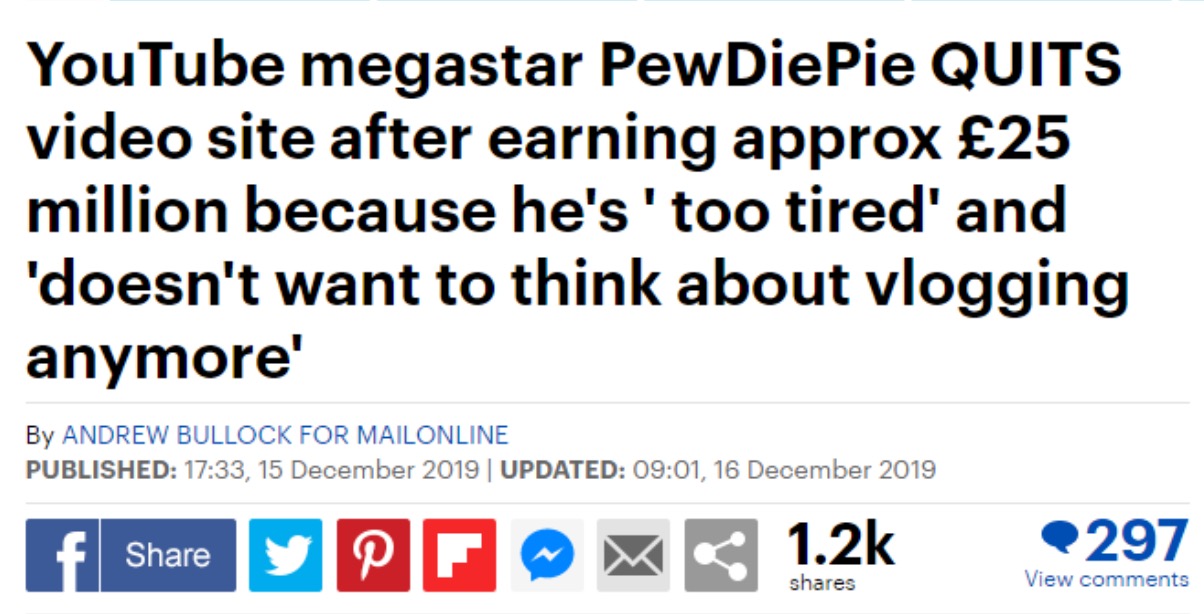 PewDiePie originally stated that he was taking a break from the video-sharing platform as he was tired. "I'm taking a break from YouTube next year. I wanted to say it in advance because I made up my mind. I'm tired. I'm feeling very tired. I don't know if you can tell," said PewDiePie.
It is, however, worth noting that PewDiePie's decision to take a hiatus from YouTube came shortly after the Google-owned behemoth made changes to its "harassment" policy which will now treat insults as bullying as well as hate speech and enforce stringent measures.
PewDiePie also released two videos on YouTube where he spoke about the new changes on the platform and how it could have a negative impact on his content across the platform.
One of the aforementioned videos was titled "I will get in trouble for this," in which he displayed several insults as well as edgy memes.
"YouTube 2019 everyone! It just keeps getting better and better."
"That's what I enjoy the most. The step by step improvement that keep occurring," said PewDiePie, sardonically.
Despite all the negative media smears, PewDiePie turned out to be more popular than LeBron James amongst Generation Z, according to a recent poll last month.