YouTube star PewDiePie's battle with T-Series to remain YouTube's most subscribed channel has certainly been eventful. PewDiePie's fans have been getting increasingly creative in the ways they encourage people to "Subscribe to PewDiePie" and T-Series, India's largest music label and movie studio, even briefly overtook PewDiePie as the most subscribed YouTube channel. Now the battle has taken a more serious turn with T-Series filing a takedown order in court against two of PewDiePie's videos.
The takedown order was filed by T-Series in the Delhi High Court of India against two of PewDiePie's diss track videos – "B*tch Lasagna" and "Congratulations." It alleges that the lyrics for the songs featured in these videos are defamatory, disparaging, insulting, and offensive.
The Court also alleges that after the first diss track video was uploaded on Oct 5, 2018, PewDiePie sent a communication to T-Series on Oct 7, 2018 where he apologized for posting the video, said it was all in good fun, and said "he was not planning any more videos on the same line." However, PewDiePie then uploaded a similar video second diss track video on March 31, 2019, which led to the Court deeming it appropriate to order the takedown of the two videos.
While both videos are currently available on YouTube outside of India, they have been blocked in India. Anyone trying to access either video in India is presented with a "Video unavailable" message.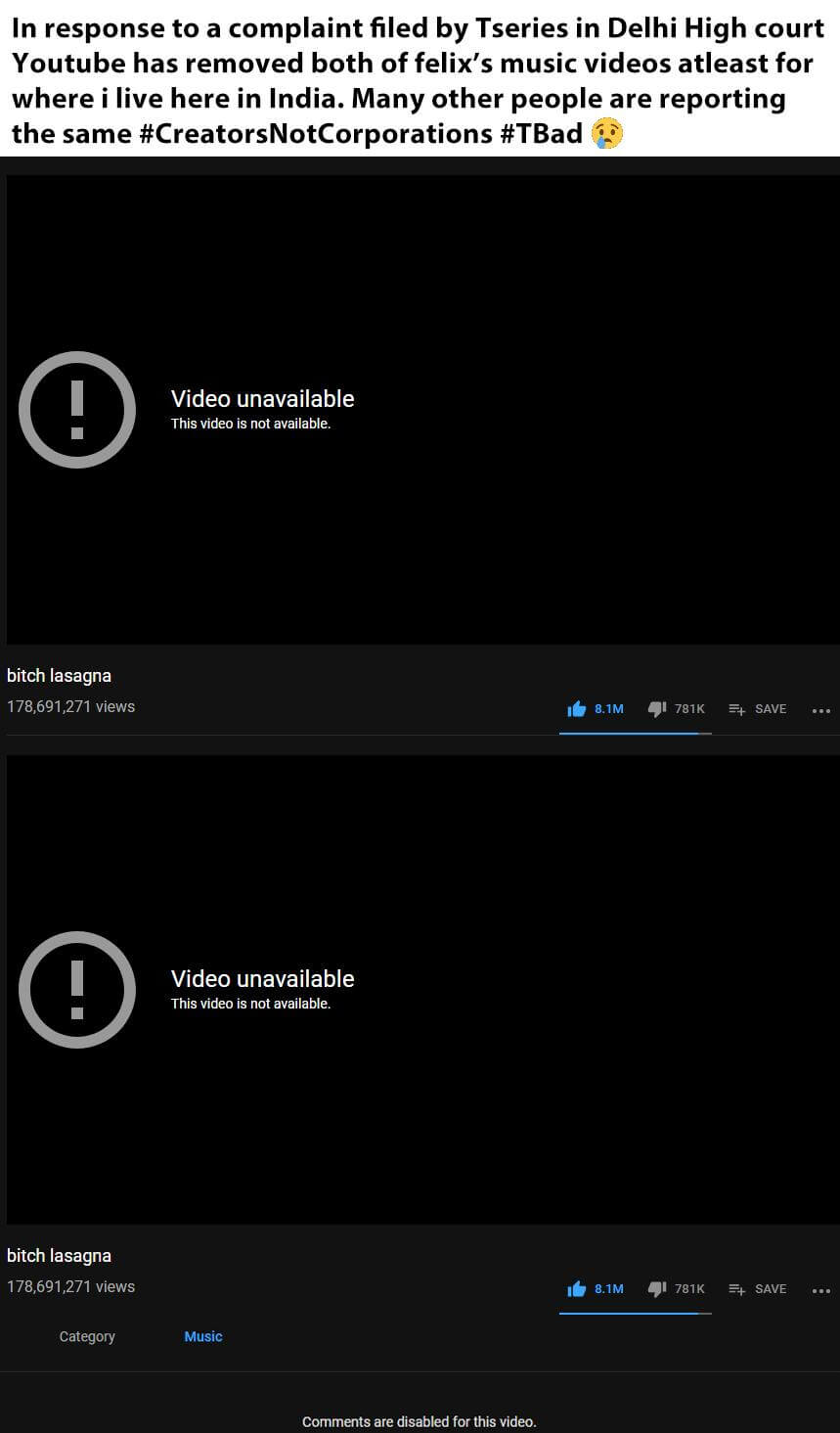 The Court has given PewDiePie and YouTube two weeks to comply with the takedown order. However, PewDiePie lives in the UK and YouTube is an American company, so it's unclear whether either will comply with the order.
While the Court and T-Series both want to have these videos taken down, many people claiming to be Indian citizens say they are fans of the videos and are using VPNs to bypass the censorship and view PewDiePie's video.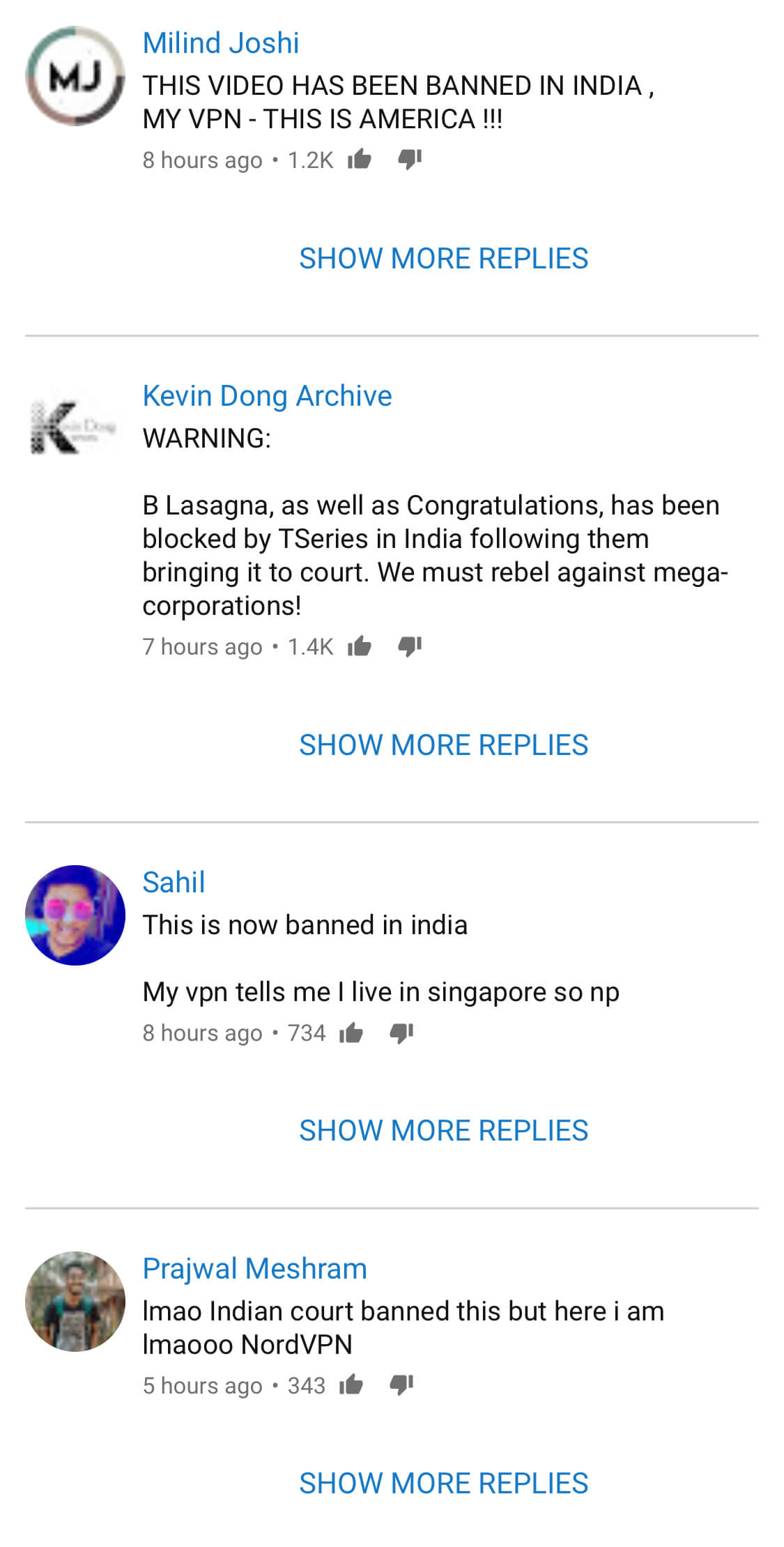 Reddit users are also suggesting that this takedown order is an example of India's archaic freedom of speech laws and a representation of freedom of speech being lost all over the world.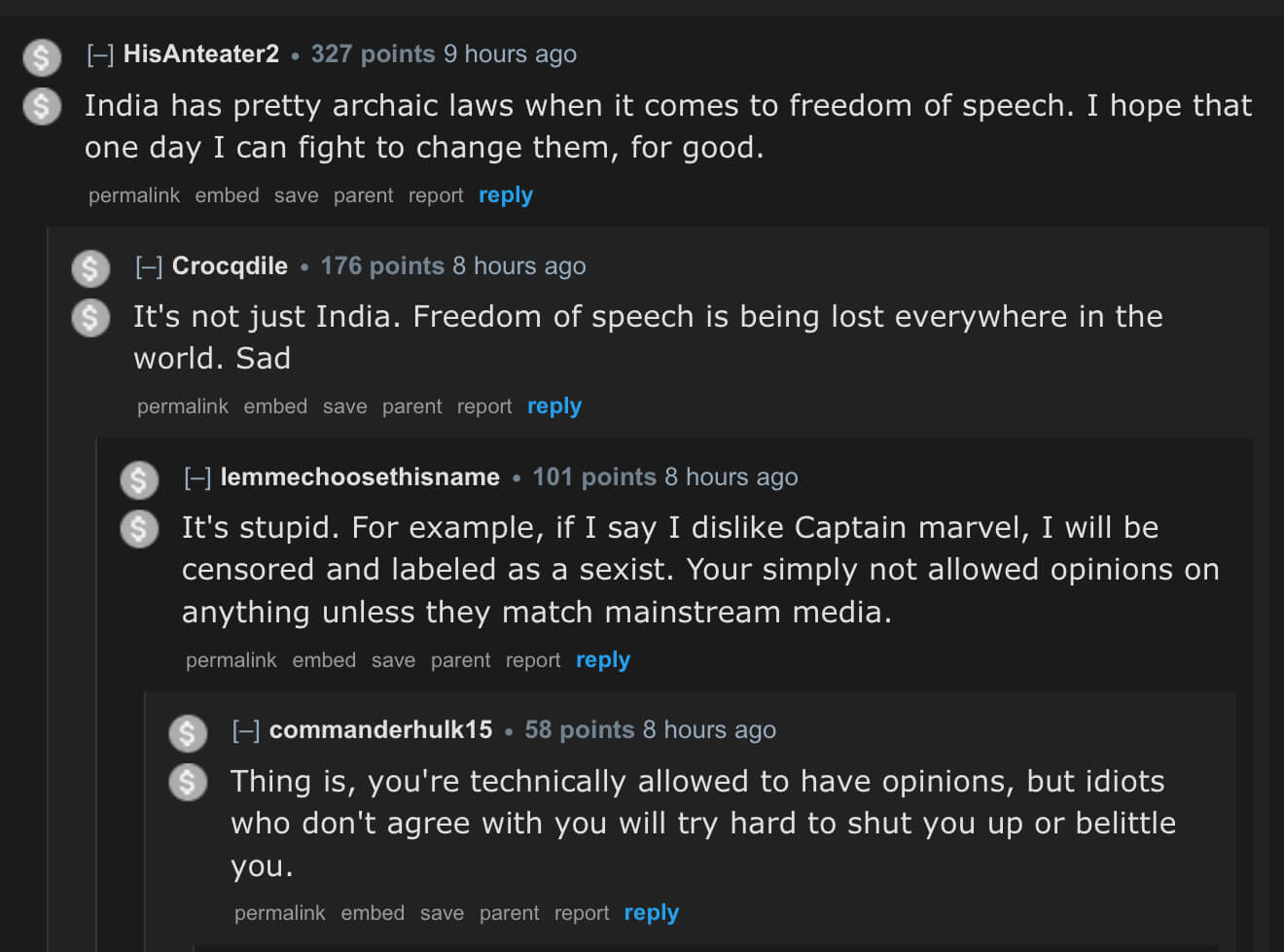 Regardless of what ultimately happens with this takedown order, one thing that both the Indian courts and T-Series have been unable to take away from PewDiePie is his crown as the most subscribed YouTube channel. He's currently beating T-Series by 213,049 subscribers with the PewDiePie channel having a total of 93,873,270 subscribers and the T-Series channel having 93,660,221 subscribers.