PewDiePie's views have taken a hit in his absence, down from 6.8 million on January 18, to 3.5 million on January 31.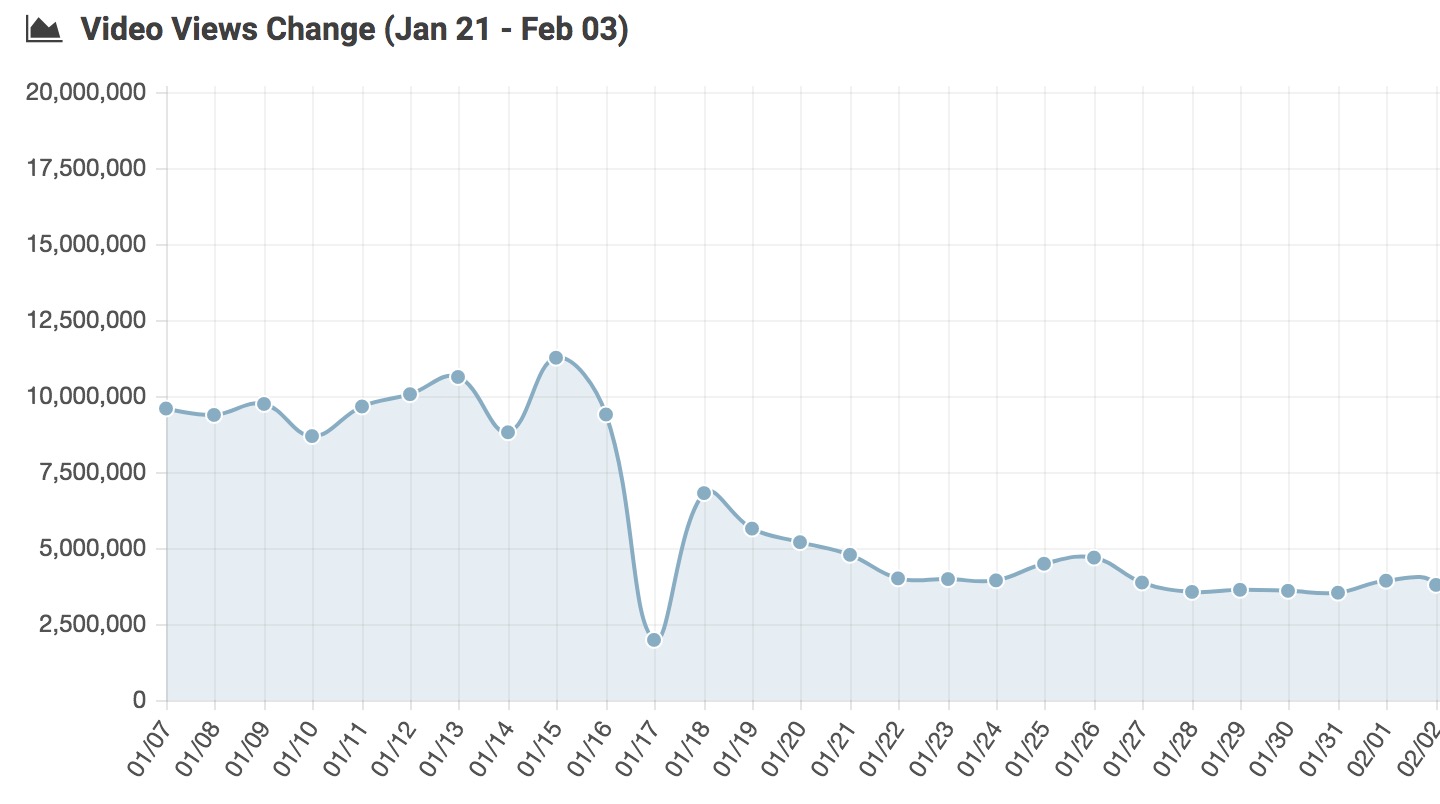 However, that's understandable and often what happens to a channel when it stops uploading for a while.
Perhaps a better metric to focus on are PewDiePie's subscribers.
PewDiePie has achieved such success that, despite having two weeks away from YouTube in a short break from his work, he maintains a steady pace of new subscribers.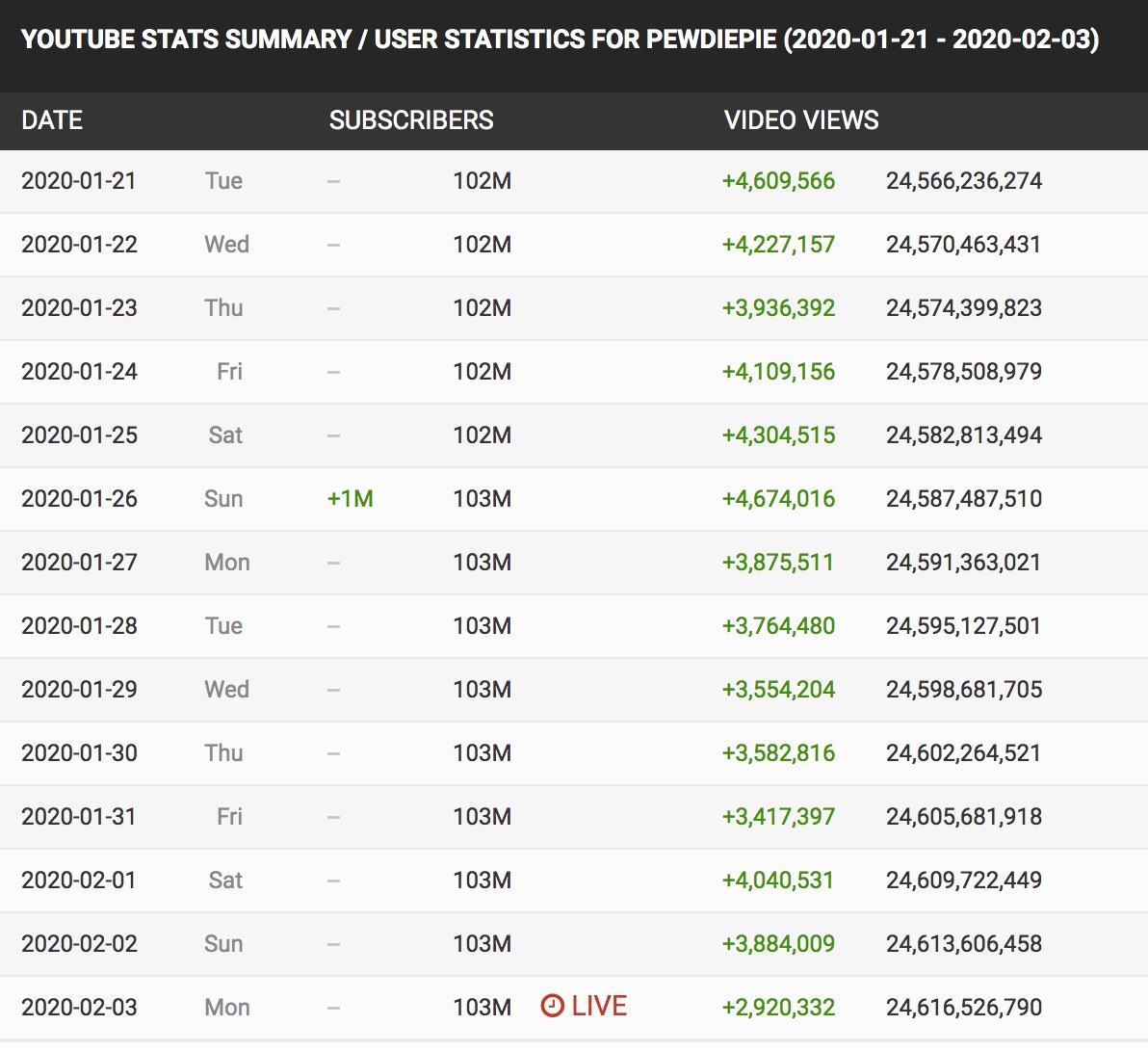 PewDiePie rests, but his channel does not
PewDiePie sat at 103 million subscribers at the end of January and has earned this fame over more than 10 years of uploading videos almost every day.
Finally, and after announcing in December that he would take a break, PewDiePie moved away from his channel, promising to come back soon.
This is an immense risk for any YouTuber, since many believe that not uploading content regularly can be harmful to their numbers – although this does not seem to be happening to PewDiePie.
The last video dates from January 15, and since then he has continued to gain a large number of subscribers without uploading content.
In fact, according to statistics presented by SocialBlade, the channel has been earning on average about 33,000 subscribers a day since its break began.
The great responsibility that comes with fame
Although breaking the barrier of 103 million subscribers is an achievement, PewDiePie has admitted in the past that, despite doing what he enjoys, doing it at a daily pace generates a great deal of stress.
This syndrome, often known as "burnout", is experienced by many YouTubers no matter how popular they are.
Despite the negative effects that this has on the health of content creators, they try to continue uploading videos regularly due to the great fear generated by the loss of visits if breaks are taken.
Very surely, this was one of PewDiePie's concerns, although at the moment it does not seem that the impact on his channel is a problem.
It is estimated that by mid-February PewDiePie could exceed 104 million subscribers.