YouTube's biggest solo creator PewDiePie has returned after 37 days away from the platform.
The YouTuber announced his return in a video titled, "I went on a break for 30 days & THIS HAPPENED" where he said it was good to be back.
"That's right everybody; I have returned after one month of long break. I am back. I broke my 10-year streak of daily uploads to go on at one month break," PewDiePie said.
The YouTuber commented that there will likely be some changes coming to the channel now he has returned.
"It was good for me to take a break to sort of process what I'm doing and what I want to do in the future and there's definitely some changes I will have to do with the channel, I think, but I'll I'll do them gradually," PewDiePie said.
PewDiePie talked about how the break has given him some time reflect.
"I was in Japan. It was easy to distract myself but at the same time yeah there were definitely days where… it made me appreciate the fact that I have an audience.
"I kind of just had taken that for granted in a way; I'm sorry – and I think I've only seen all the negative parts of having an audience just because my following became so big that I just got really tired of constantly being asked for stuff from people in the street."
PewDiePie filled in fans on what he's been up to during the break, and then reviewed many of the meme submissions that had come in while he was away.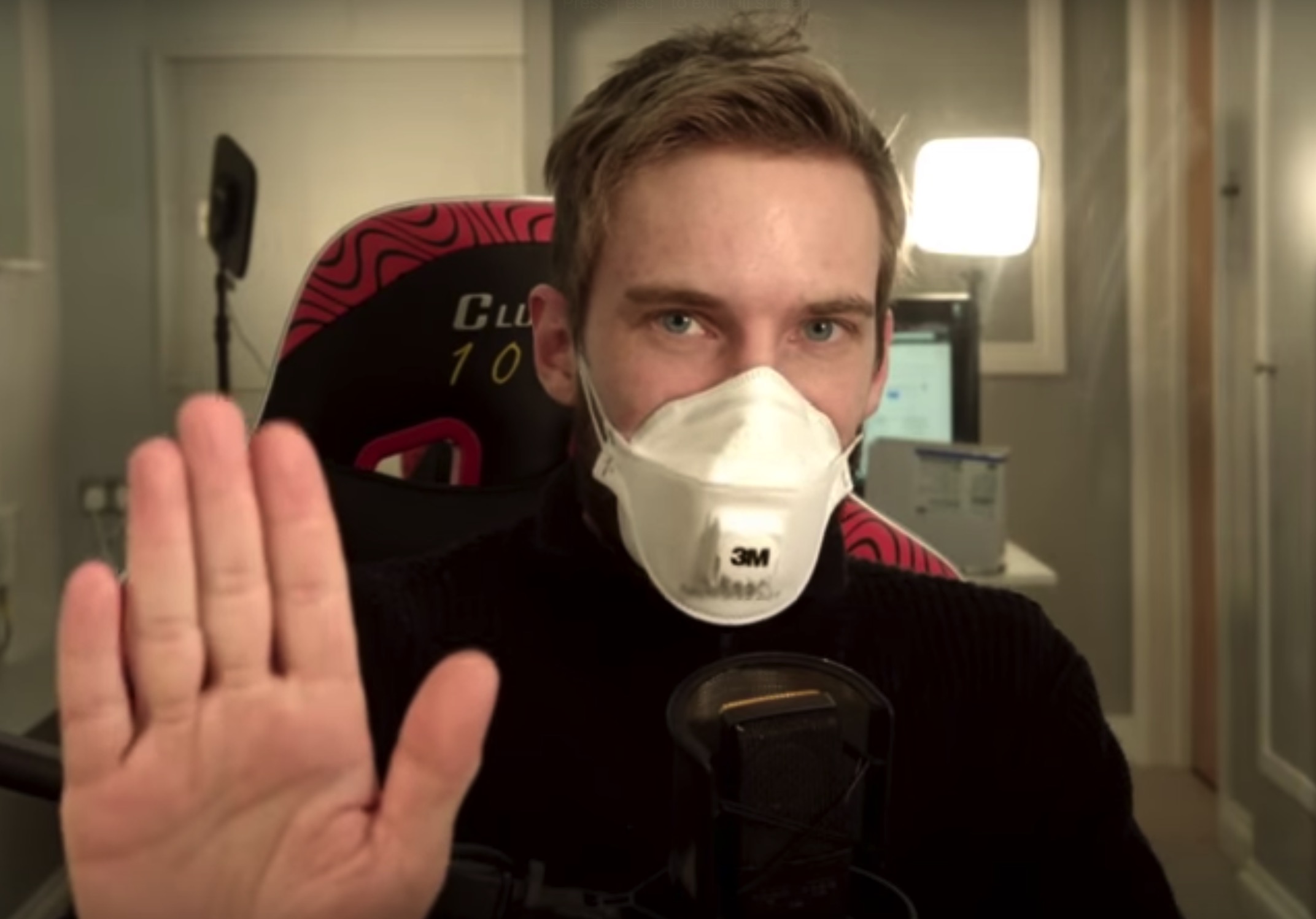 PewDiePie had already announced yesterday, in an Instagram post, that he would be returning today:
In his final video before the break, PewDiePie broke the news to fans and said that his send-off video will be LWIAY (Last Week I Asked You) – a series where PewDiePie reviews and reacts to submissions posted to his subreddit:
"Guys we did it. After 10 years, I am finally taking break. This is the last video. No, I'm not quitting media, as much as you want it, but this is my final video. And of course, it's LWIAY."
PewDiePie said the first reason he wanted to take a break is that he's been uploading to YouTube every day for 10 years and he doesn't want to repeat the same thing for another 10 years.
"I thought YouTube would be over by now for me. I thought I would last like two years or something like that but here I am. I don't wanna look at myself another 10 years in the future and I've done the exact same thing as I've done now, even though I really enjoy and love what I do. I don't wanna look back on my life 20 years later and be like; Oh cool, so I just did YouTube videos and I never ever did anything else.' It just seems kind of sad to me."
While he was away, fans had already learned that he had been on a trip to Japan as wife Marzia, updated followers in an Instagram story.
The couple has made public multiple times their intentions to move to the land of the rising sun.
While they both left for Japan in January, Marzia had to return to their home in the UK, after being interrupted by work – leaving PewDiePie in Japan.
On February 10, Marzia rekindled fans' hopes of a soon return by showing PewDiePie's triumphant arrival at their home in the United Kingdom.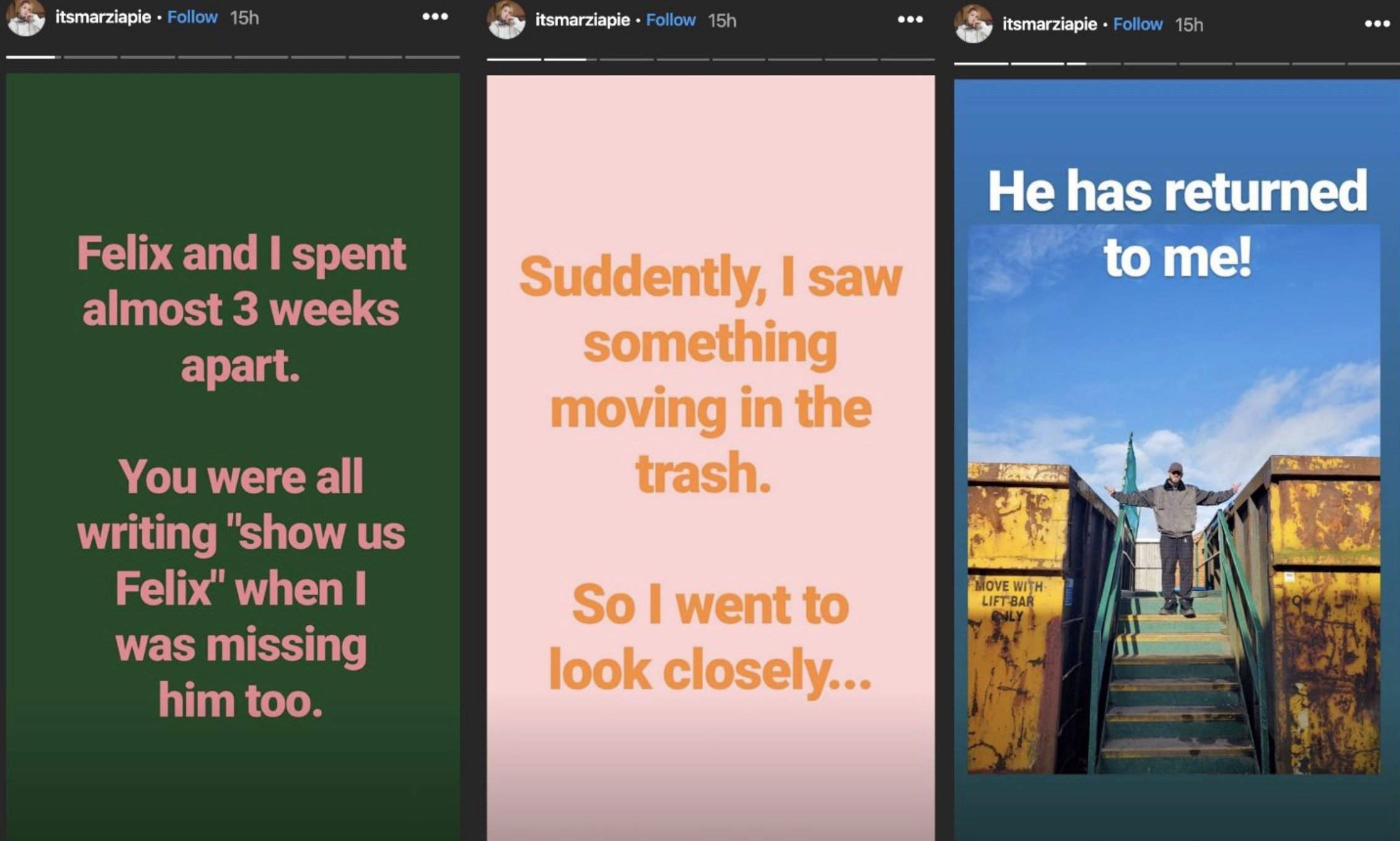 The announcement was made through several posts on Instagram.
In the images, Marzia plays with the expectations of fans with some texts and subsequently shows PewDiePie walking between a couple of garbage containers.
While PewDiePie has been away his channel has still been growing in his absence.