Pizza Express is being hit with humorous fake reviews after Prince Andrew said he visited the Woking UK branch during his explosive internet aired.
The Duke of York said that he could not have had sex with accuser Virginia Roberts in 2001 because he was out with his daughter at the Pizza Express at the time she alleges they were together.
A string of mocking fake reviews have now flooded the restaurant on TripAdvisor and Google Maps, poking fun at Prince Andrew for his poor performance during the BBC interview.
"I have no recollection of ever visiting this restaurant or ever having heard of pizzas. Or Woking," one said.
"If I did visit the place it must be because I am so honorable. But I stress, I never went here. Unless you have a photo of me being here, in which case I have," said another.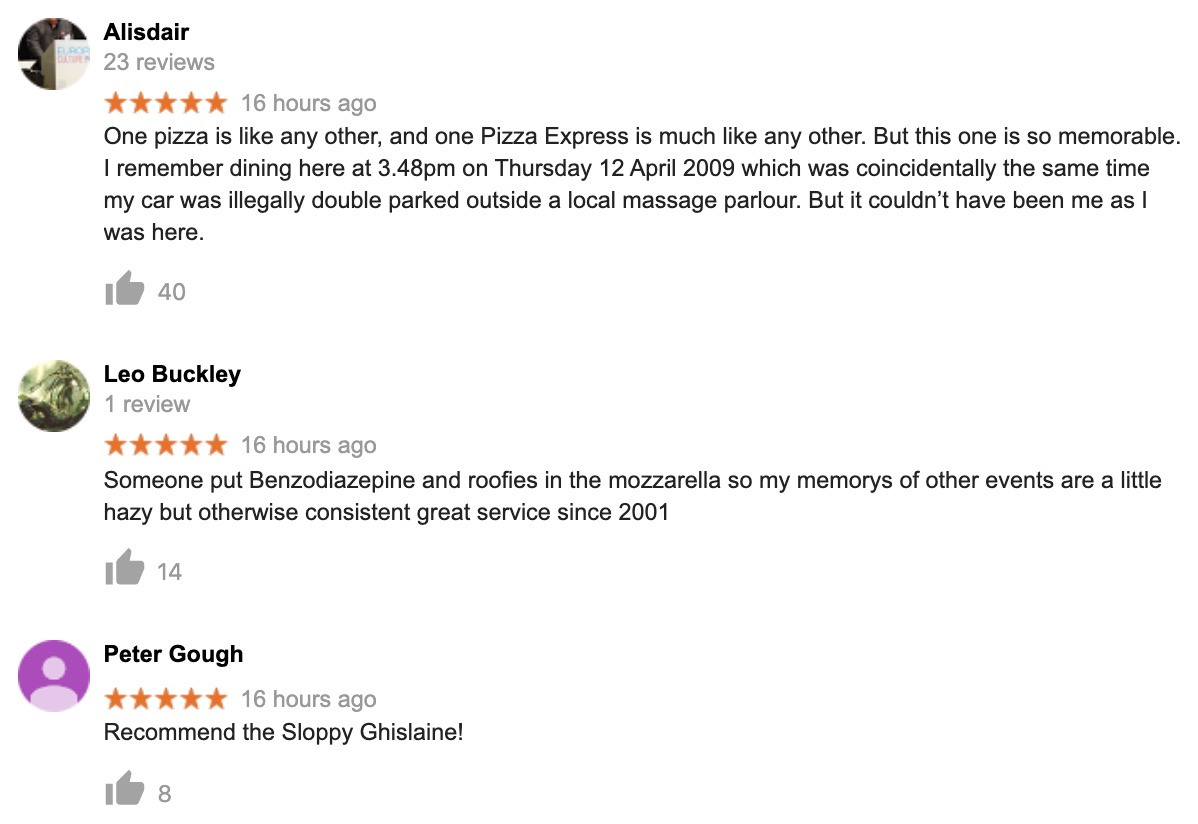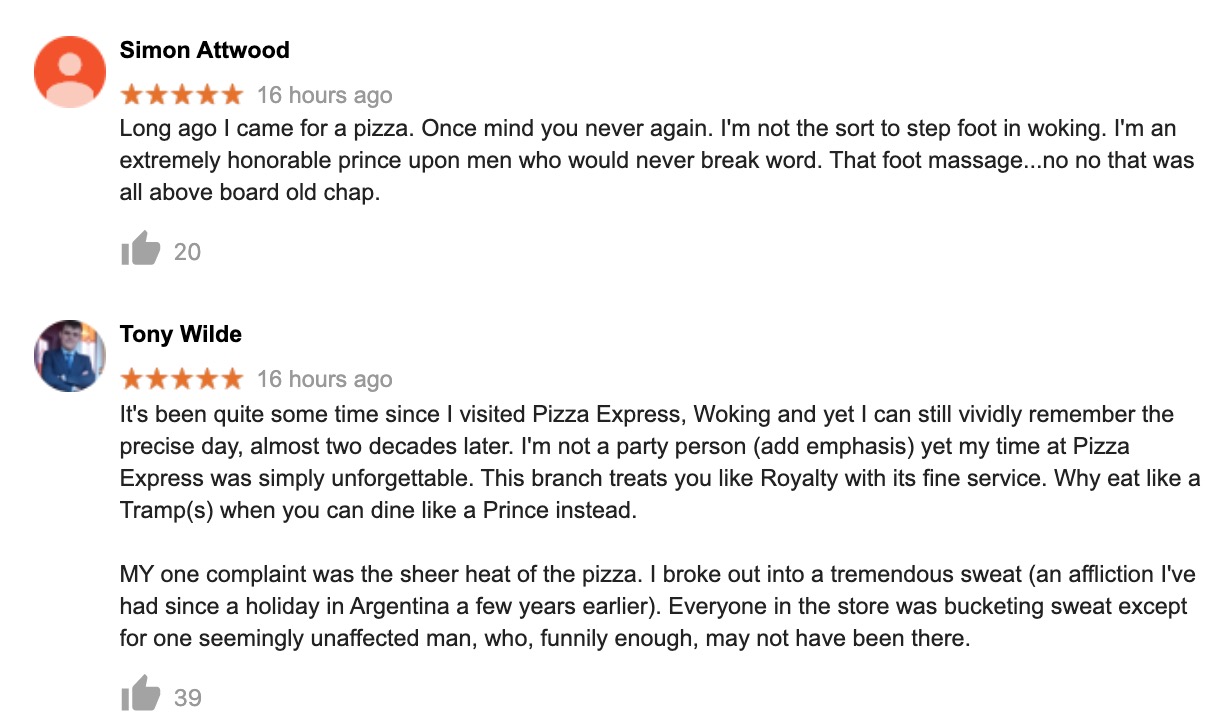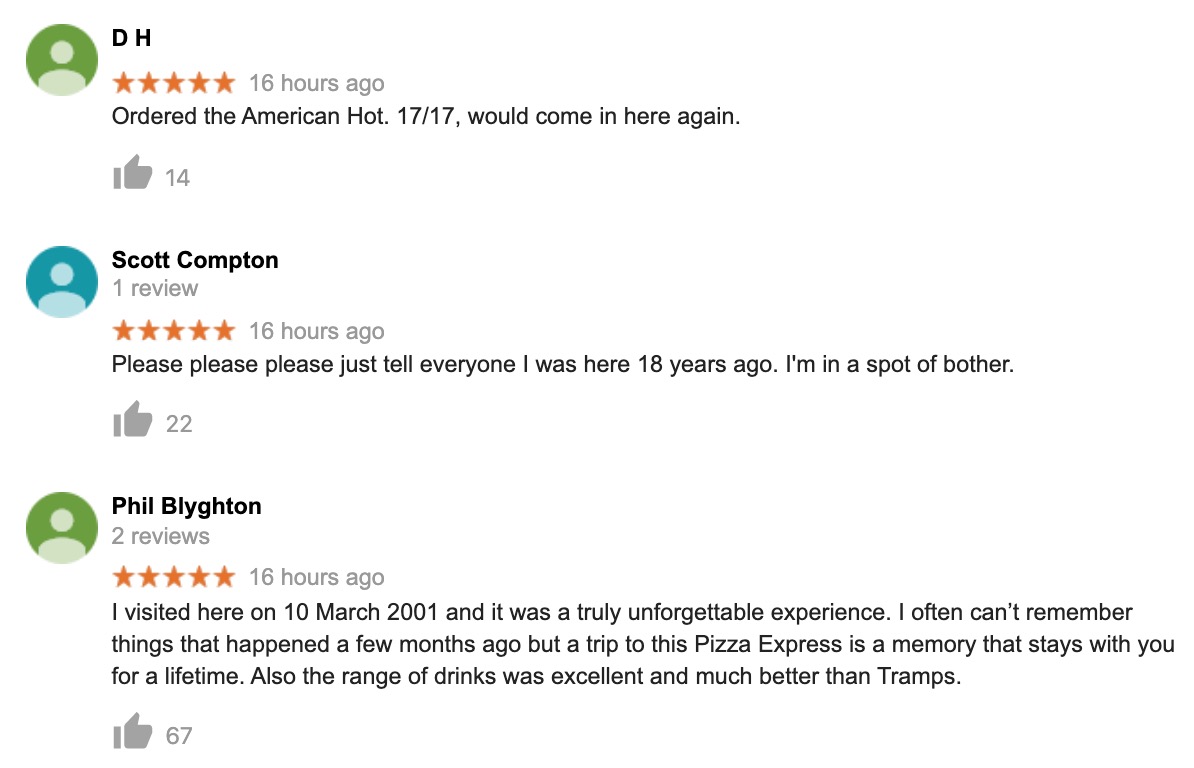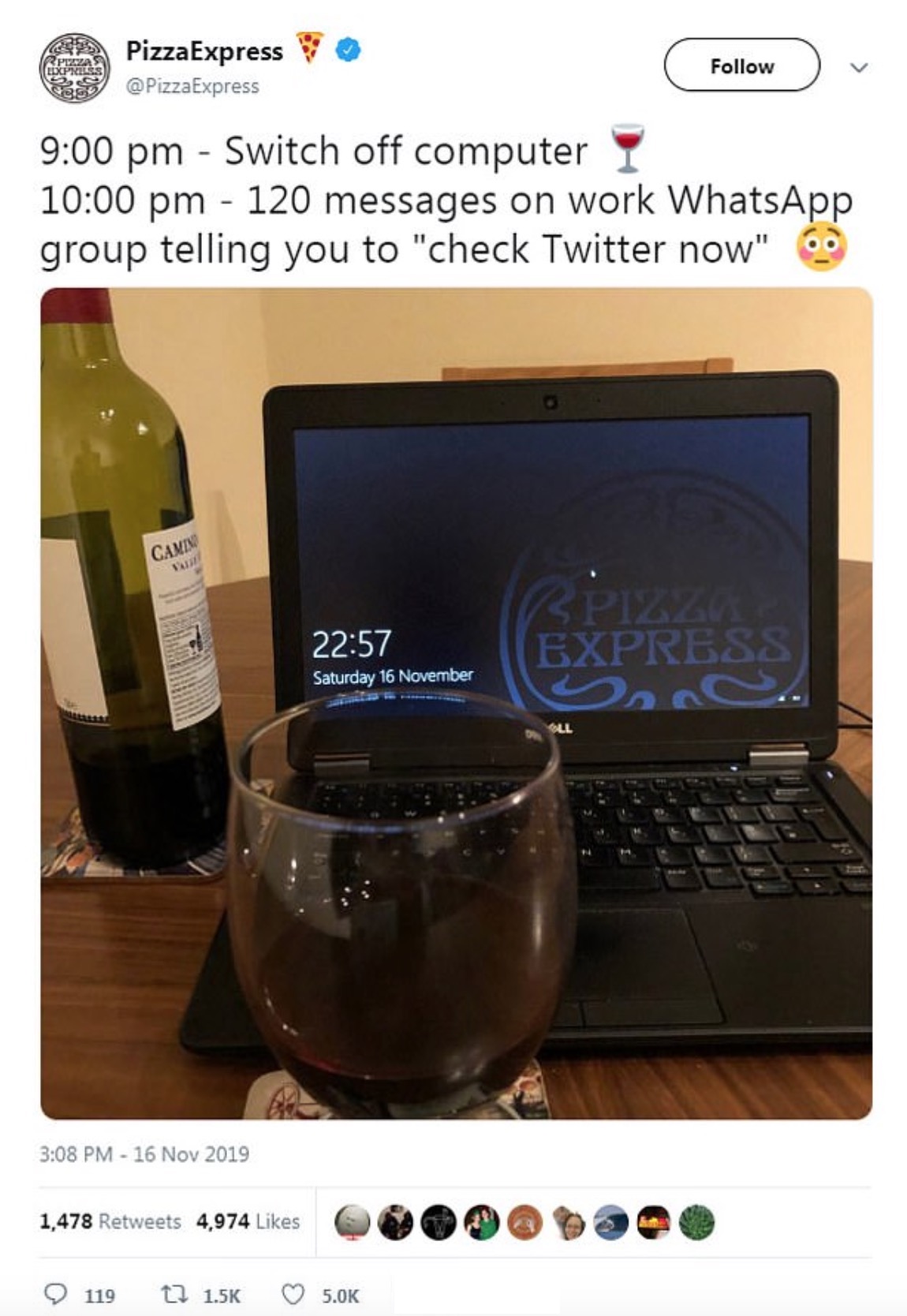 Pizza Express, themselves, meanwhile, made fun of the situation and tweeted: "9:00 pm – Switch off computer. 10:00 pm – 120 messages on work WhatsApp group telling you to "check Twitter now"."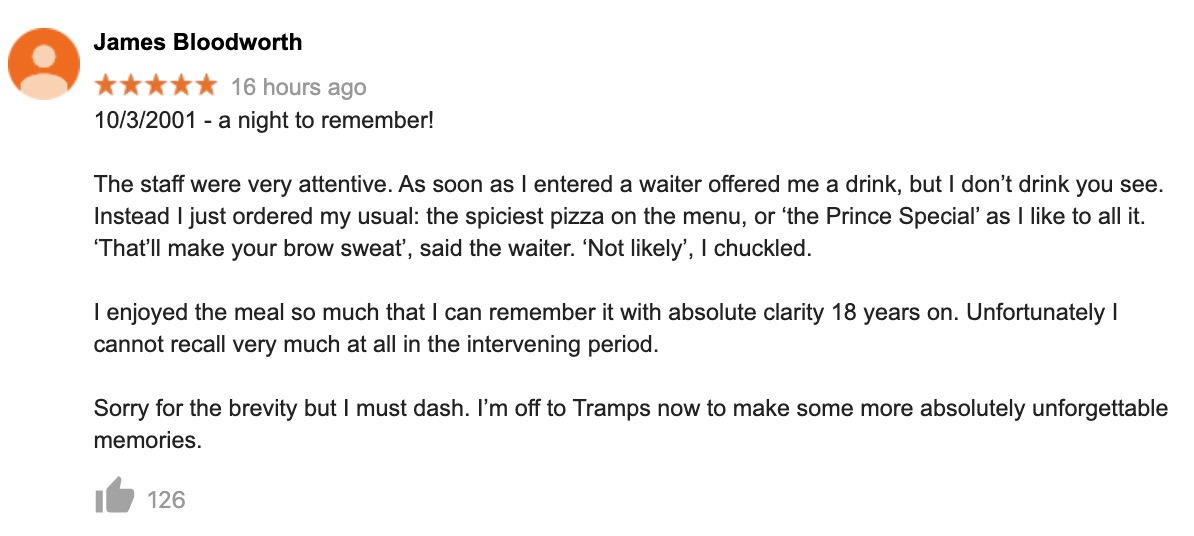 BBC journalist Emily Maitlis challenged Andrew with Virginia Roberts' claims that she and Andrew danced together in the Tramp Nightclub in London where he bought her drinks before going on to have sex in the Belgravia house of alleged Epstein Madam Ghislaine Maxwell.
Andrew insisted "it didn't happen", claiming that he does not drink and he could not have been dancing with the then-teenager at Tramp because on that day – March 10, 2001 – he had taken his daughter Beatrice to a Pizza Express in Woking for a party.