One of the most popular games on smartphones is Plague Inc, a simulator of extremely contagious diseases, where the goal is to kill humanity while you make your virus evolve.
However, on the occasion of the elections, the developer has included an odd new mode where players spread fake news, showing how easy it supposedly is to misinform people today.
The goal is simple: to prevent fact-checkers from detecting your false news while you make it reach every corner of the world.
The latest update on iOS (coming soon to Android and consoles) puts at your disposal many modern options that are supposed to teach us how easy it is for a press release to become as contagious as a virus.
To make the game as credible as possible, the developer Ndemic Creations requested the help of agencies dedicated to data verification.
The developer wants the player to realize "the extremes of misinformation and the serious consequences it can have for our democracies, health, and society."
A game not far from reality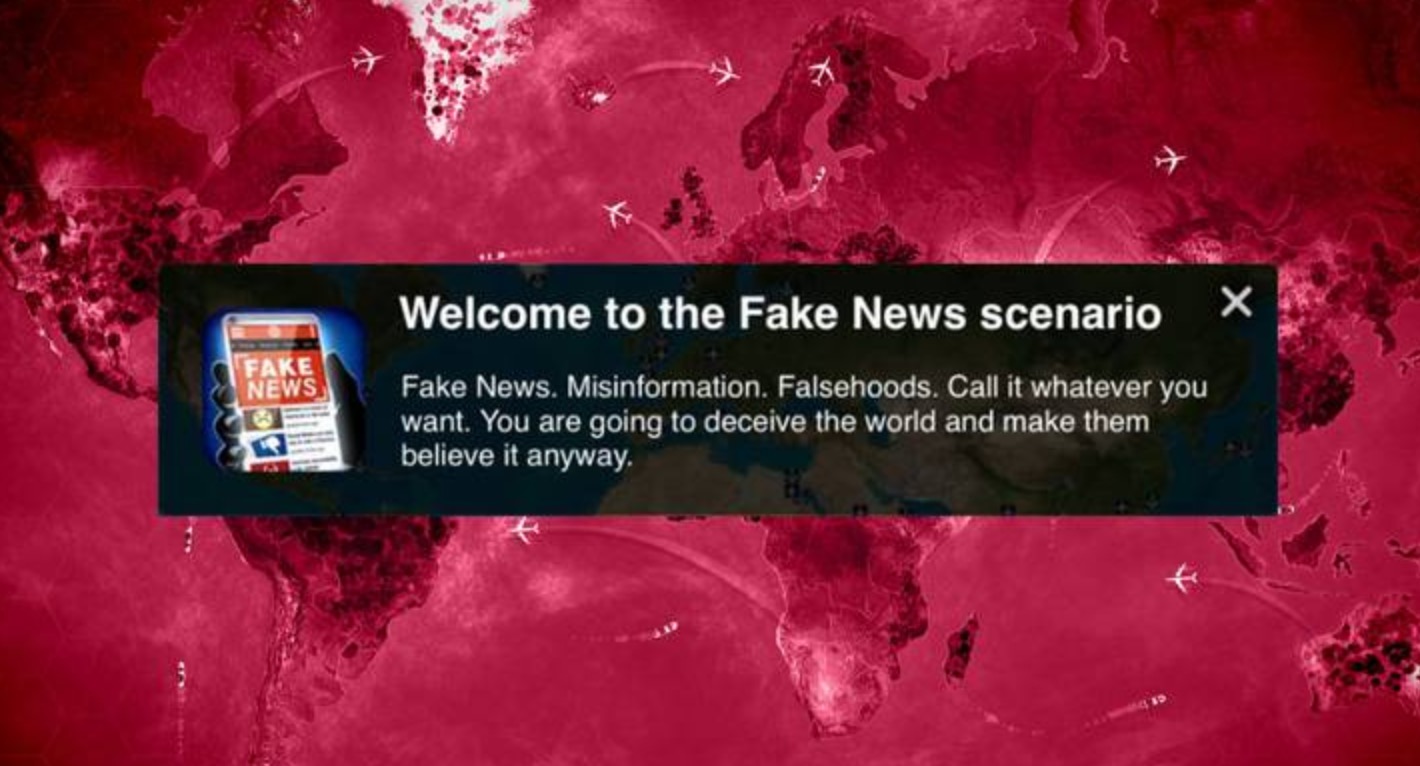 In an interview with the creator of the game, James Vaughan, it was learned that within the development team they were surprised with how precise the algorithms that Plague Inc. already were when it came to spreading the false news. It turned out to be practically the same criteria they use to program the game's pandemics.
"As if it were a deadly pandemic, the dissemination of false or erroneous information represents a great threat to society," said the creator, who took the opportunity to sponsor fact check services such as Full Fact. "Just like a deadly pandemic, the spread of misinformation is a huge threat to our society."