Pokémon Home, the new centralized storage service of the Pokémon game franchise, finally has a release date – but is being received with varied opinions among users.
Introducing Pokémon Home
If you've ever played Pokémon, you'll know that part of the premise is to collect creatures to build your own collection and "catch 'em all."
Previously it was possible to transfer the Pokémon directly from game to game, but this was replaced a few generations ago by a cloud storage system.
In this way, players could be sure that their Pokémon were safe and could be transferred to each new game.
The last installment, Pokémon Sword and Shield, did not have this transfer service, but it was promised that in the future it would be available.
Finally, the wait has ended, and users can use the Pokémon Home application starting from February.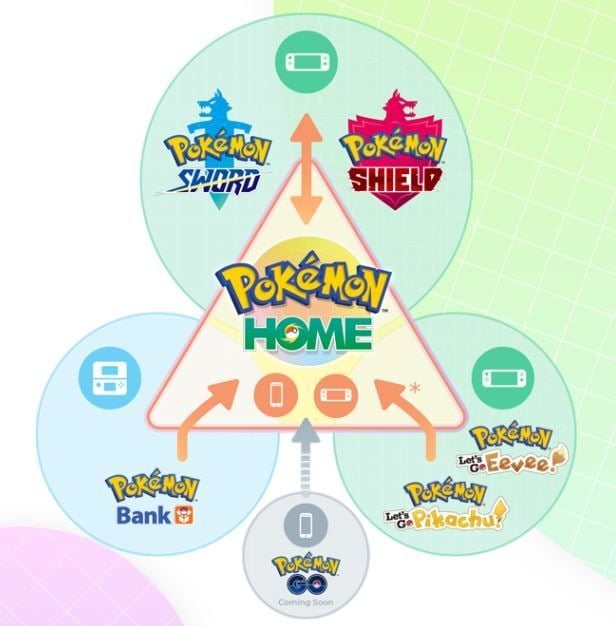 However, the successor to Pokémon Bank has caused mixed acceptance among players.
The application will allow us to unidirectionally transfer the Pokemon that we have captured in the Nintendo 3DS games, Pokémon Go and Pokémon Let's Go Eevee and Pikachu, and bi-directionally between Pokémon Home and Pokémon Sword and Shield.
Doubts about the replacement of Pokémon Bank
Although the app will include a free plan, its storage capacity is limited, having only 30 slots.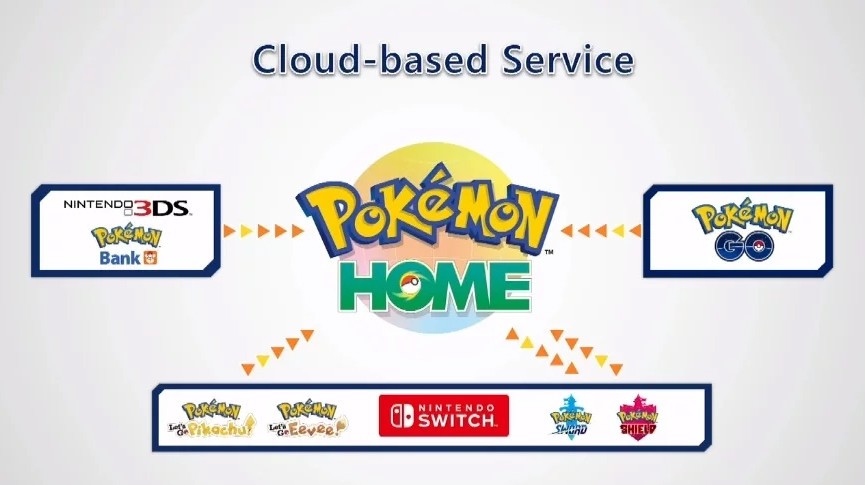 To enjoy the true potential of the app (6000 slots), users must pay a subscription.
It's here were the problems began to arise, since the costs to become Premium are $2.99 for one month, $4.99 for 3 months and $15.99 for one year.
People don't realize why many are angry about #PokemonHOME isn't because it costs money. That's expected. But because they stripped a game of features and duck taped them to this app for the sake of promotion. Also the premium plan is required for transfers from bank
Me seeing pokemon home features and the premium version: pic.twitter.com/wDo8dzDuDj
Pokemon Home be like: pic.twitter.com/jaocFFrPWn
60€ game
30€ dlc
20€ online
16€ home
5€ bank
And none of it worth it.
But it's okay because it's pokemon.
What a fucking mess. pic.twitter.com/MvArhoLk3V
Pokémon Sword and Shield has not been free of criticism, and this new app would not be the exception.
Some users began to speculate that if you stop paying the subscription, all stored Pokémon will be deleted.
This question still has no official answer.
There is also the situation of the national Pokédex. The Pokémon franchise currently has more than 1000 unique creatures; there could even be more than 2000 if we take into account the variants.
How does this affect Pokémon Home? Simple, if the Pokémon you want to transfer is not available in the game, it will be retained in the storage service until a game comes out where it is included.
The possibility of losing a Pokémon (or entire collections) due to lack of compatibility is another of the users' complaints.
However, not all comments have been complaints.
I dont want to pay for Pokemon Home waaah. Then don't lol. People still out here finding a way to bitch about everything. Half the Pokemon Community sounds like a bunch of little kids who got their toys taken away.
People complaining that Pokemon Home thing is $15 a year but will likely spend $20 on ubereats delivery for some McNuggets, shut yo ass up.
Me seeing people all angry about Pokémon Home's monthly fee while knowing I won't pay for such cloud service cuz I don't need it ?
pic.twitter.com/CUxGL2ACgP
Many people have dedicated months to collect the Pokédex of all the games, and having 6000 slots to store them would be great. And they're willing to pay for it.