A TV writer and novelist in Poland, Jakub Żulczyk called the country's president a moron on Facebook, and may now face an imprisonment up to three years for the insult he dished out online. Żulczyk has published a novel back in 2014 named "Blinded by the Lights," which even went on to be adapted for TV and aired on HBO in 2018.
"I am, I suspect, the first writer in this country in a very long time to be tried for what he wrote," Żulczyk posted on his Facebook page this Monday.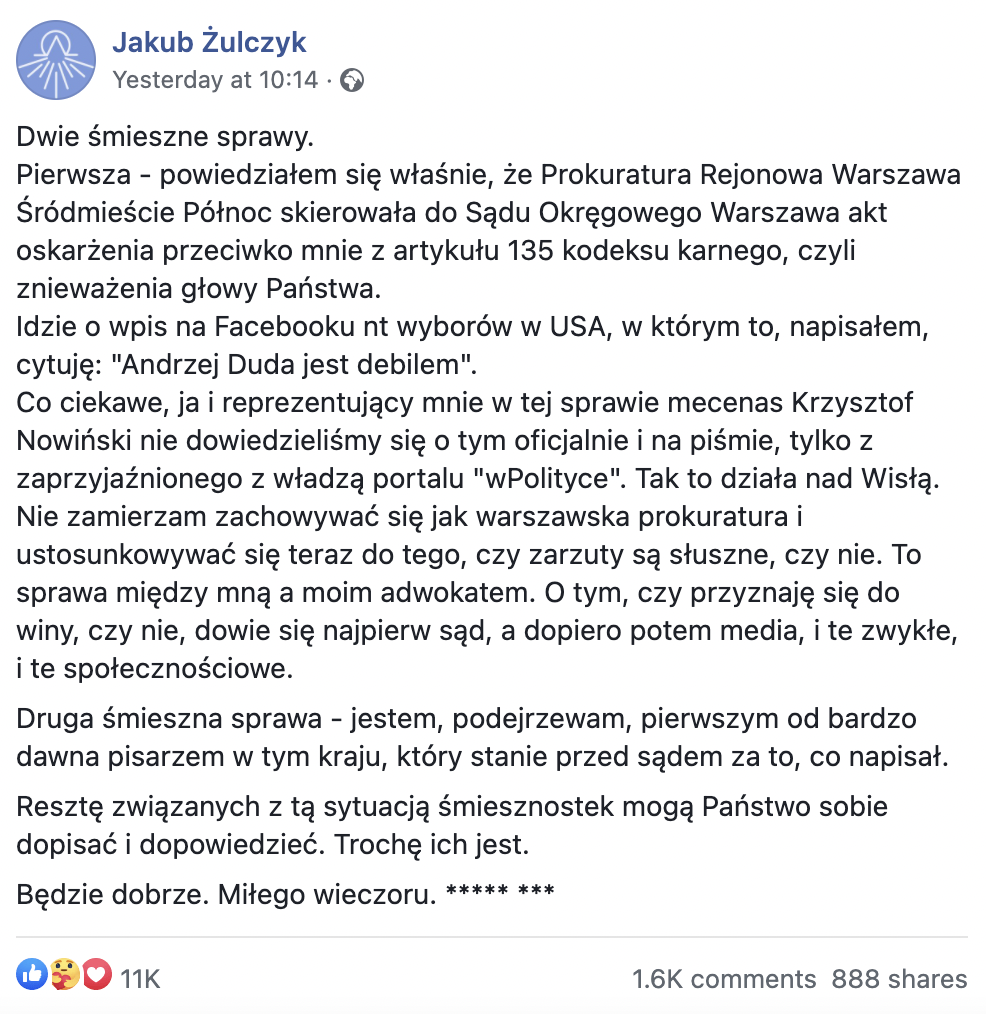 In November of the last year, Żulczyk "insulted" the Polish President on Facebook, and ended up getting charged for it now, almost three months later, according to what the Guardian reported.
Apparently Żulczyk decided to call President Duda a moron after he denied acknowledging Joe Biden as the new President of the United States after the 2020 US elections.
Here's what President Duda tweeted: "Congratulations to @JoeBiden for a successful presidential campaign. As we await the nomination by the Electoral College, Poland is determined to upkeep high-level and high-quality PL-US strategic partnership for an even stronger alliance."
In response to the Polish President's remarks about Joe Biden and how he was waiting for Biden to be nominated by the Electoral College, Żulczyk wrote: "Joe Biden is the 46th president of the USA. Andrzej Duda is a moron."
Poland has not one but nine laws concerning insults, based on what the BBC reported. People in the country can be arrested for not only insulting leaders or politicians, but can also if they insult national symbols, including flags.
Coming to Żulczyk's case, Polish prosecutors have stated that the novelist's Facebook post was "offensive." That being said, they haven't explicitly revealed if Żulczyk committed any wrongdoing. All-in-all Żulczyk does await a potential prison sentence for his comments online.