New research conducted by the Pew Research Center shows that there are only a small number of active U.S. Twitter users who are creating the majority of the politics-related tweets on Twitter. According to the report, only 6% of U.S. adults on Twitter are responsible for 73% of tweets related to national politics.
The study was conducted for one year, starting in June 2018 until June 2019. Around 2,427 Twitter users participated in the survey wherein 1.1 million public tweets were collected and studied.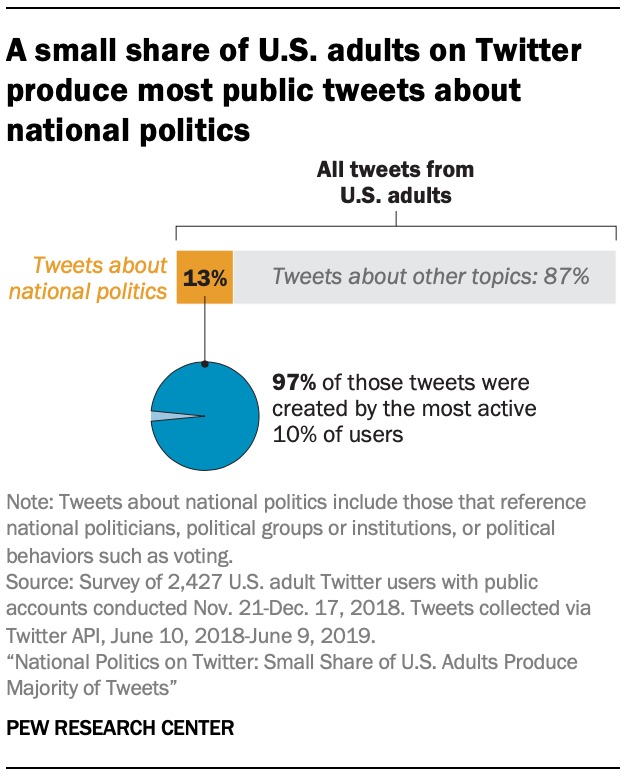 The study also shows that only 22% of U.S. adults have a Twitter account. Among those, 31% are defined as "political tweeters," meaning these users have posted at least five tweets with two of those tweets related to politics. Within these so-called political tweeters, the study found out that only 6% have posted at least 10 tweets and 25% of those tweets are related to politics. These users are considered "prolific tweeters."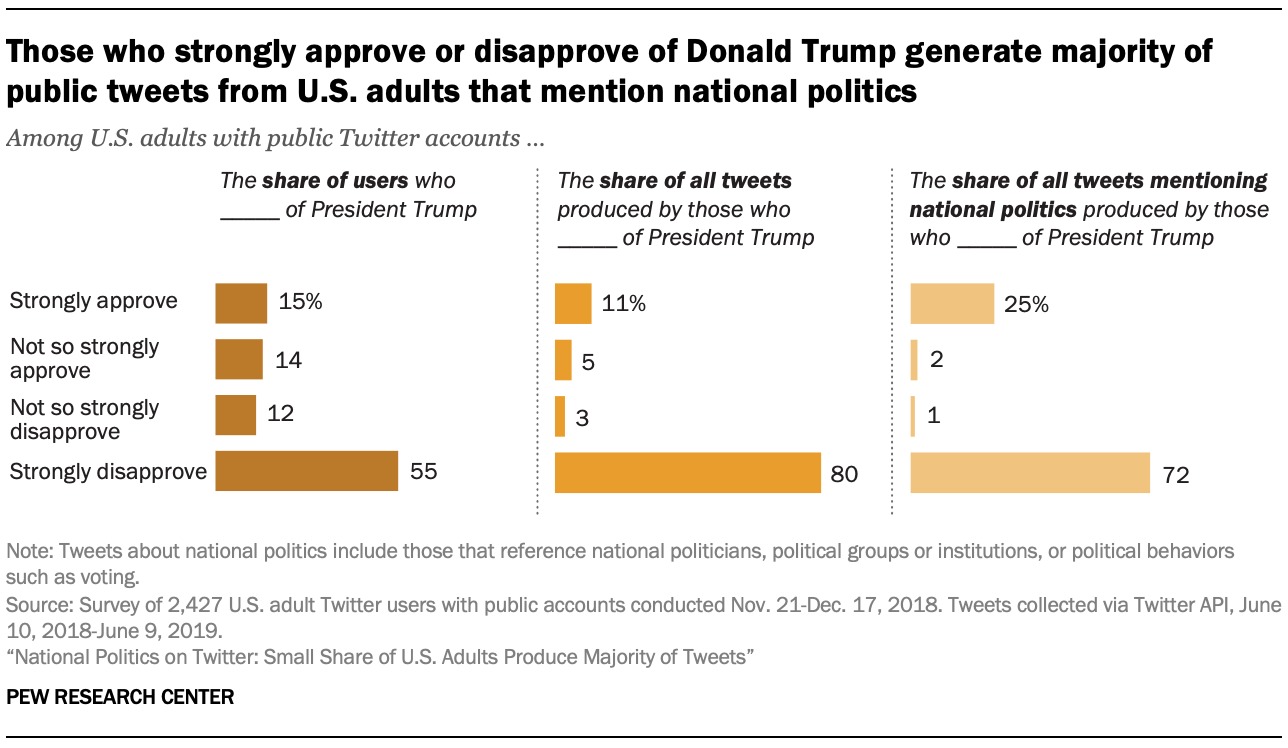 The interesting part here is the fact that this small percentage of users have created 73% of all tweets from U.S. adults related to national politics. The study also noted that those who are dominating the political conversation on Twitter are either too far to the left or too far to the right when it comes to political leanings.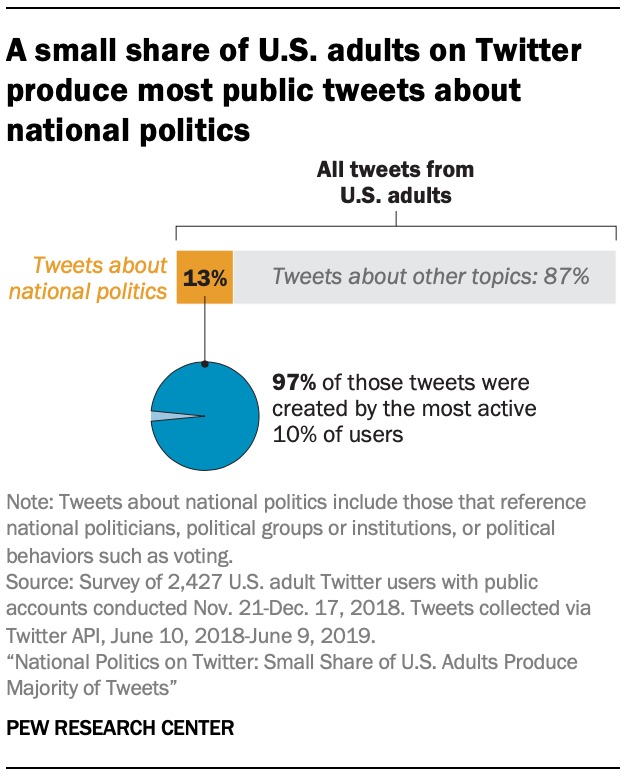 The majority of the "prolific political tweeters admit to being either "very liberal" or "very conservative." Meanwhile, 25% of these users label themselves as more polarized in the political spectrum and yet are leaning more towards the left. So much so that those who approve of President Trump account only for 25% political tweets while those who are against President Trump account for 73% of the political tweets.
Another interesting finding of the study is the fact that the majority of the political tweets posted on Twitter came from older users. Only 10% of all tweets came from users with ages ranging from 65 and older but their tweets contribute 33% of tweets related to politics.