Hundreds of porn stars have had their accounts deleted from Instagram, and many of them lament the fact that they are being held to a different standard than "other celebrities".
According to the list curated by Alana Evans, the President of Adult Performers Actors Guild, it was revealed that over 1,300 pornstars claimed to have lost their accounts after Instagram deleted them based on "community standards violations."
"I should be able to model my Instagram account on Sharon Stone or any other verified profile, but the reality is that doing that would get me deleted," said Evans, to the BBC.
Moreover, several pornstars claim that their accounts were deleted, despite containing no nudity or explicit sexual content. Pornstars are under the opinion that mainstream celebrities posting obscene or suggestive posts do not get subjected to any such harsh censorship measures.
After several porn stars alongside Evans campaigned intensely against what they say is unjust discrimination, Instagram finally sat down with the campaigners in June.
However, it was later revealed that the meeting was essentially futile for them as pornstars were still having their accounts deleted from the platform.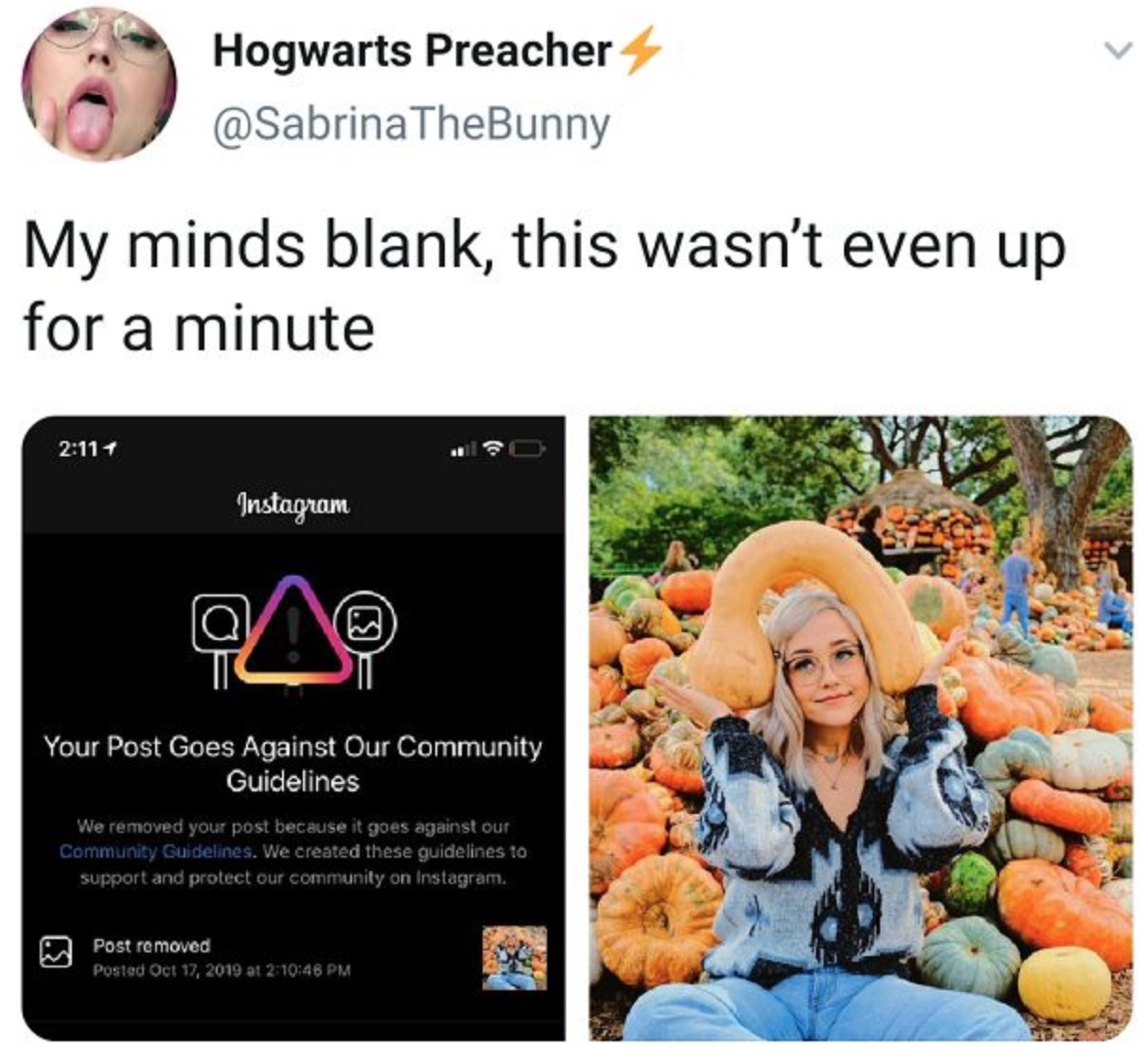 According to several adult performers, an individual or a group of individuals are running a coordinated campaign to report their accounts and get them removed from the platform.
While replying to Lacy Jane about her Instagram account termination, one user tweeted saying: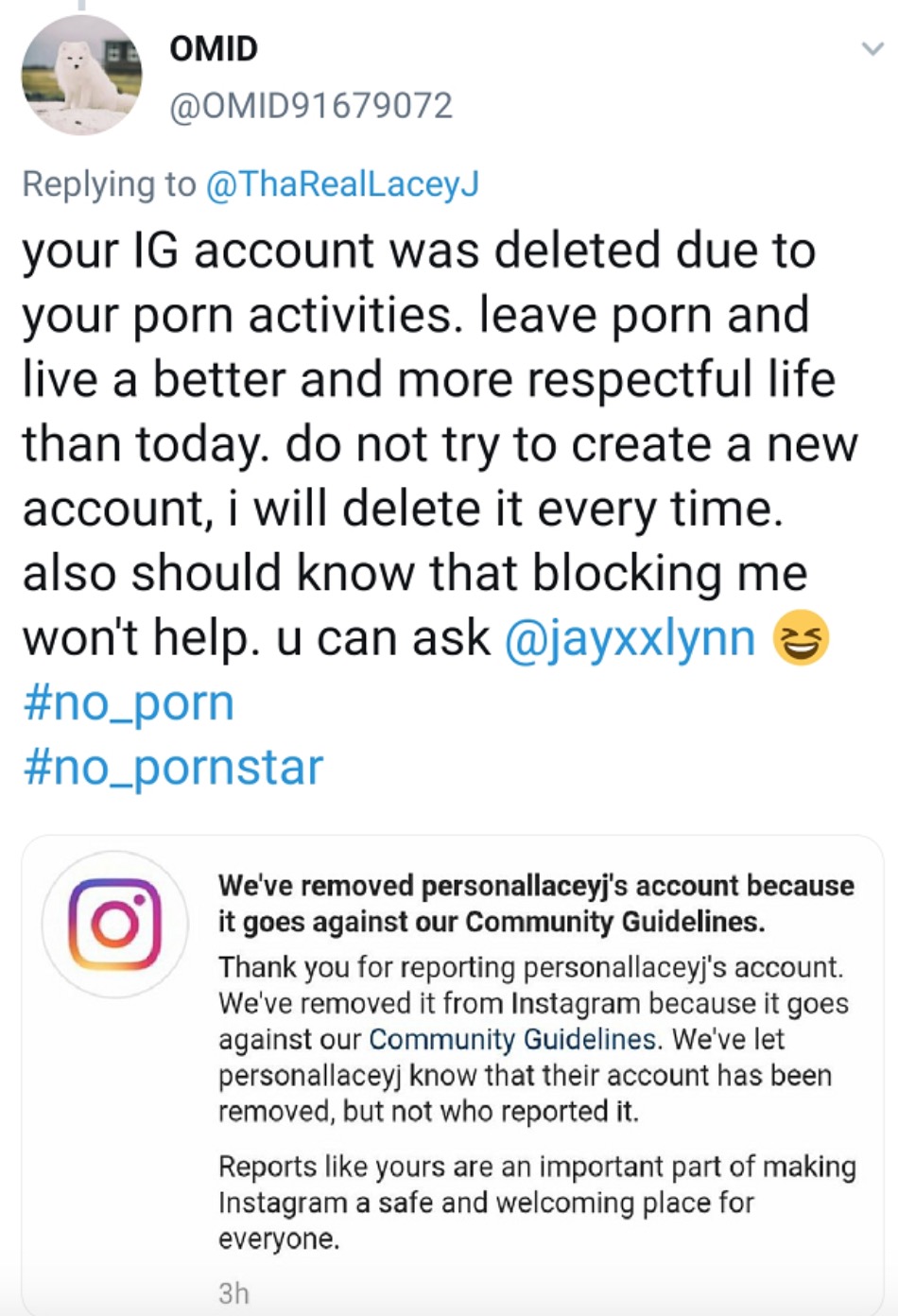 "your IG account was deleted due to your porn activities. leave porn and live a better and more respectful life than today. do not try to create a new account, i will delete it every time. also should know that blocking me won't help. U can ask @jayxxlynn #no_porn #no_pornstar"
The rampant digital tech revolution has massively increased the possibilities of sharing pornographic content. At such a juncture, several pornstars claim that their opportunities in the porn industry primarily rely on their Instagram followers.
"The people reporting us don't understand that people's incomes are affected, or they don't care. They think that we shouldn't be doing this job or it shouldn't exist," says the adult performer and sex workers' rights activist Ginger Banks.
A spokesperson for Facebook (the company that owns Instagram) said that they had enforced rules around "nudity" and "sexual solicitation" to make sure the content is appropriate to all.
The spokesperson further said, "We will take action on content reported to us if it breaks these rules. We will give people the opportunity to appeal the decision and will reinstate content if we mistakenly remove something."