Social media censorship and suppression is moving even higher up the chain. Today, Facebook targeted the account of President Trump's social media chief Dan Scavino Jr, preventing him from responding to a question from a reader on his Facebook page.
On a Facebook post, Scavino remarked:
"AMAZING. WHY ARE YOU STOPPING ME from replying to comments followers have left me – on my own Facebook Page!!?? People have the right to know. Why are you silencing me??? Please LMK! Thanks,"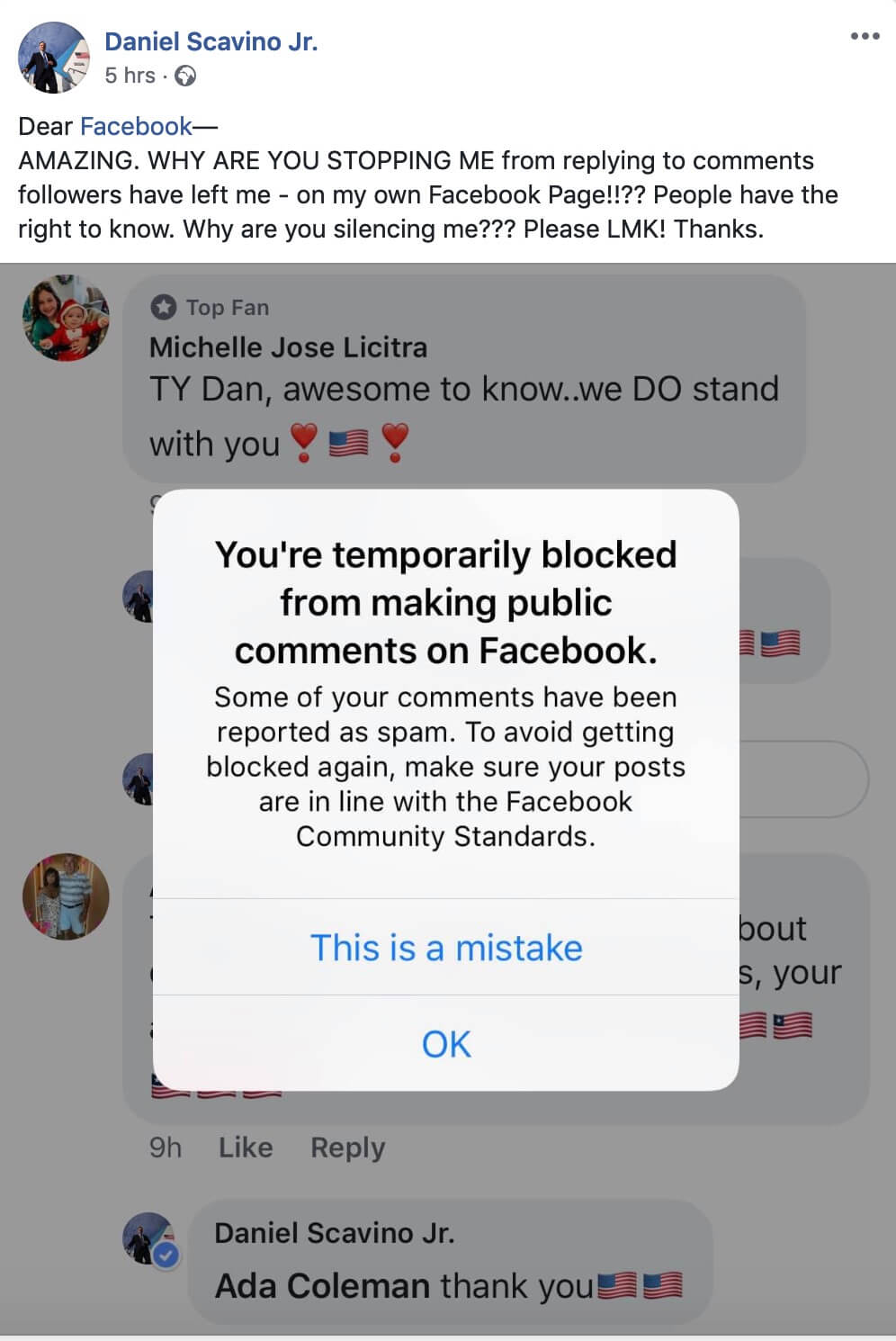 He posted a screenshot of the notice that he had received from Facebook. It read: "You're temporarily blocked from making public comments on Facebook." It cited "spam" but didn't provide any examples.
The block came as a shock to Scavino, who is, to date the longest-serving aid in the Trump administration and was the social media manager behind the Trump 2016 campaign.
Scavino has a large Facebook following with almost 300,000 people following his posts and received a lot of support on the comments to his post.