Prince Harry has now gotten his second "job" in the last two days. He is now a celebrity commissioner appointed to "fight against misinformation" at Aspen Institute's Commission on Information Disorder in Washington DC. It is worth noting that Harry and his wife Meghan were very recently accused of spreading misinformation in an interview with Oprah that garnered widespread attention.
Aspen Institute is an organization with a mission to build a "free, just, and equitable society." It is being funded by several prominent businesses, including the Big Tech social media platform, Facebook. Nonetheless, Aspen Institute ended up accepting over $8 million in federal small-business funds during the COVID-19 pandemic, resulting in public backlash.
Shortly after, the organization ended up "reflecting" on the decision and returned the funds.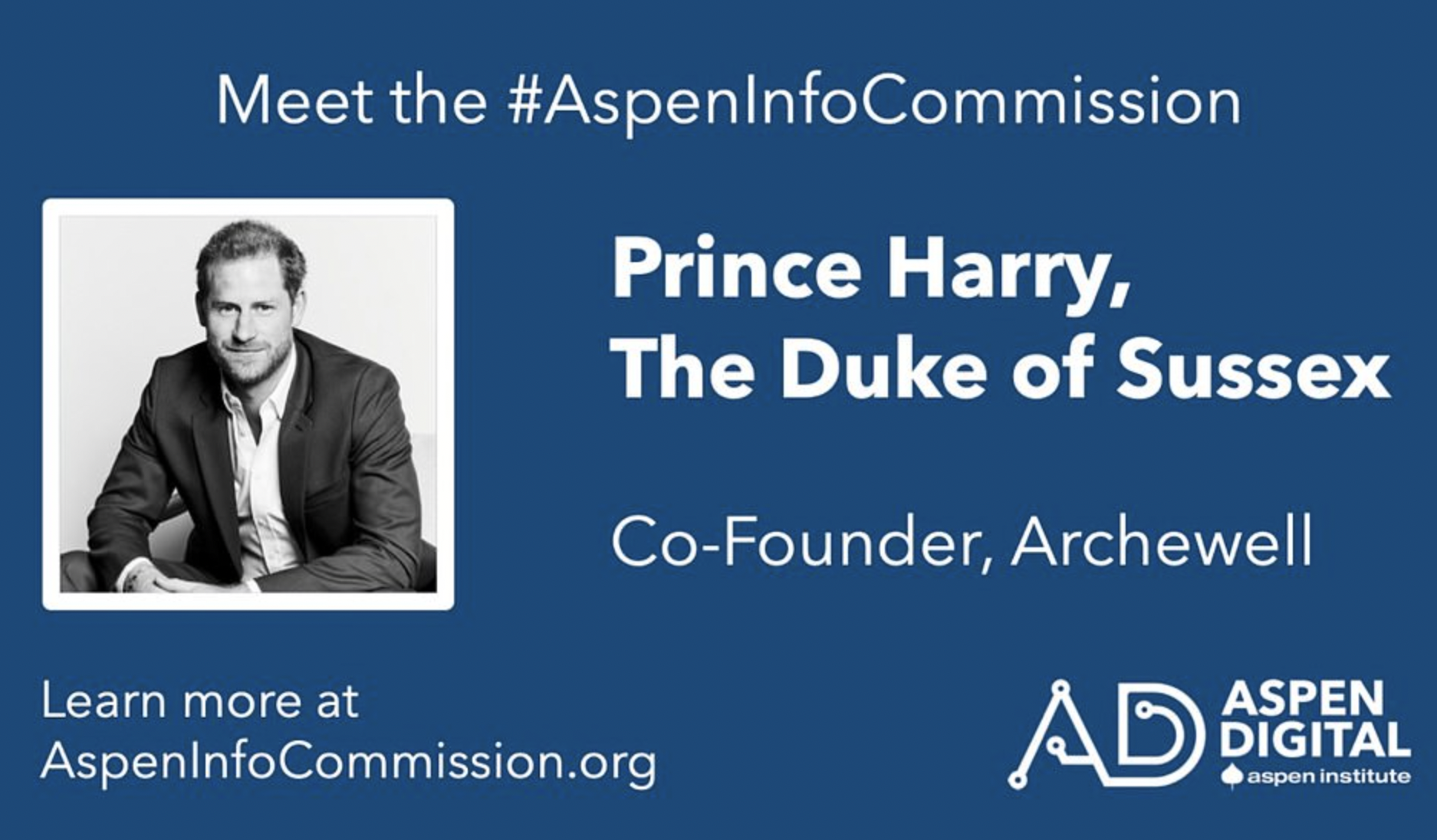 In a press statement today, Harry said that the digital world of the current times has an "avalanche of misinformation" and is affecting people's abilities to "think clearly."
"It's my belief that this is a humanitarian issue and as such, it demands a multi-stakeholder response from advocacy voices, members of the media, academic researchers, and both government and civil society leaders. I'm eager to join this new Aspen commission and look forward to working on a solution-oriented approach to the information disorder crisis," said Harry in the press statement.
Ironically, Harry and Meghan, who've already signed deals with Spotify and Netflix for compensation north of $100 million, were accused of peddling misinformation in the last month.
For instance, the Royal couple spread claims about a secret wedding that was carried by the Archbishop of Canterbury prior to their official wedding. Fact-checking, however, ended up revealing that their claim was false as was proved from their marriage certificate.
Furthermore, their claims about how there was 24/7 security and Archie, their son, being denied of the prince title were also proven inaccurate. What's more, ITV in the UK had to go to the extent of editing the show when it aired in the UK as Oprah had used fake headlines.