A Twitter poll by a Princeton University professor, Robert George, was at the seat of controversy, as many students felt that the poll was "transpohobic" and "invalidating of nonbinary and gender-nonconforming experiences."
The professor ran a Twitter poll that asked users of the social media platform if they were going with "preferred pronouns" due to their "sex," "gender," or "ideology." Here's what the professor precisely wrote on Twitter: "By listing or stating their 'preferred pronouns' people are making sure that others know their:" and provided the aforementioned three options.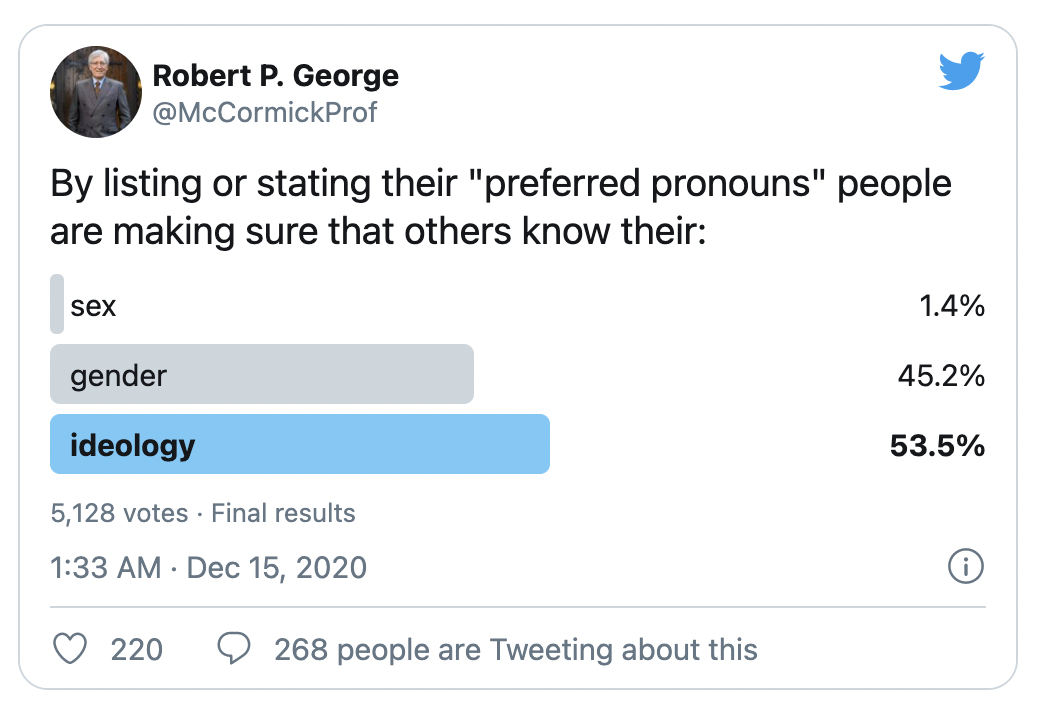 The poll results ended up with "ideology" being the highest voted option with 53.5 percent of the votes, followed by gender with 45.2 percent of the votes, and sex with the least percentage of votes, 1.4 percent.
Critics of the poll, such as student Griffin Brooks, said "Pronouns are a microcosm of the large issue at hand, which is trans/nonbinary/[gender-nonconforming] acceptance."
Another student, Priyanka Aiyer, said that there couldn't possibly be any academic debate about gender preferences such as preferred pronouns. "We're really talking about the existence and the validity of people whose gender is not the same as the one they were assigned at birth," says Aiyer.
Other critics even went to the extent of calling Brooks' poll as a "thinly-veiled attack" on non-binary and trans individuals.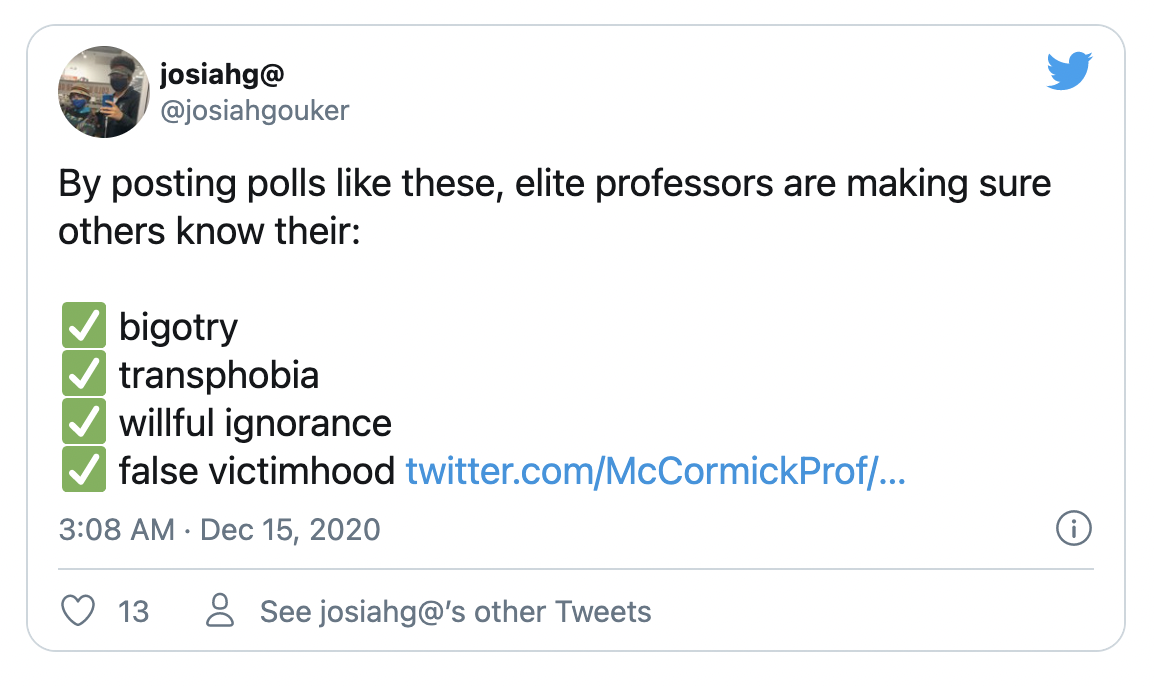 George, while responding to a Twitter reply, said that the backlash he's receiving was a "natural reaction" to "attack the question — and the person who dares to ask it."
Many have dug into the Conservative professor's past tweets to push the claims that he is transphobic.
George even tweeted in the past that regarding a "man as a woman is to misunderstand biology."
Princeton hasn't yet announced any investigation or disciplinary action against the professor. That said, the university spokesperson Ben Chang had released a statement in support of "students of all identities," and students have called for the professor to be fired.