In a bold move to streamline its brand and expand its privacy-focused ecosystem, privacy company Tutanota has announced a significant rebranding effort. Starting today, the secure email provider will be known as Tuta and boast a rare online distinction with its four-letter .com domain, tuta.com.
Founded in 2014 as an encrypted email service, Tuta has been at the forefront of privacy technology, introducing innovations such as the first fully encrypted search tool in December 2017, encrypted desktop clients in December 2018, and an encrypted calendar by mid-2019. Tuta's commitment to privacy doesn't end with emails – the company is venturing into encrypted cloud storage solutions, aiming to create a comprehensive suite of secure online tools.
In an era where data breaches are commonplace, Tuta emphasizes the simplicity of securely collaborating online with its suite of tools, all designed to protect user data with end-to-end encryption. The upcoming cloud storage service will extend this protection to larger files, facilitating secure collaboration without the fear of unauthorized access.
Behind the scenes, Tuta is also pioneering post-quantum secure encryption, safeguarding its users against future cryptographic threats. The recent switch from bcrypt to Argon2 for password protection is just the beginning of their journey towards even more robust security measures.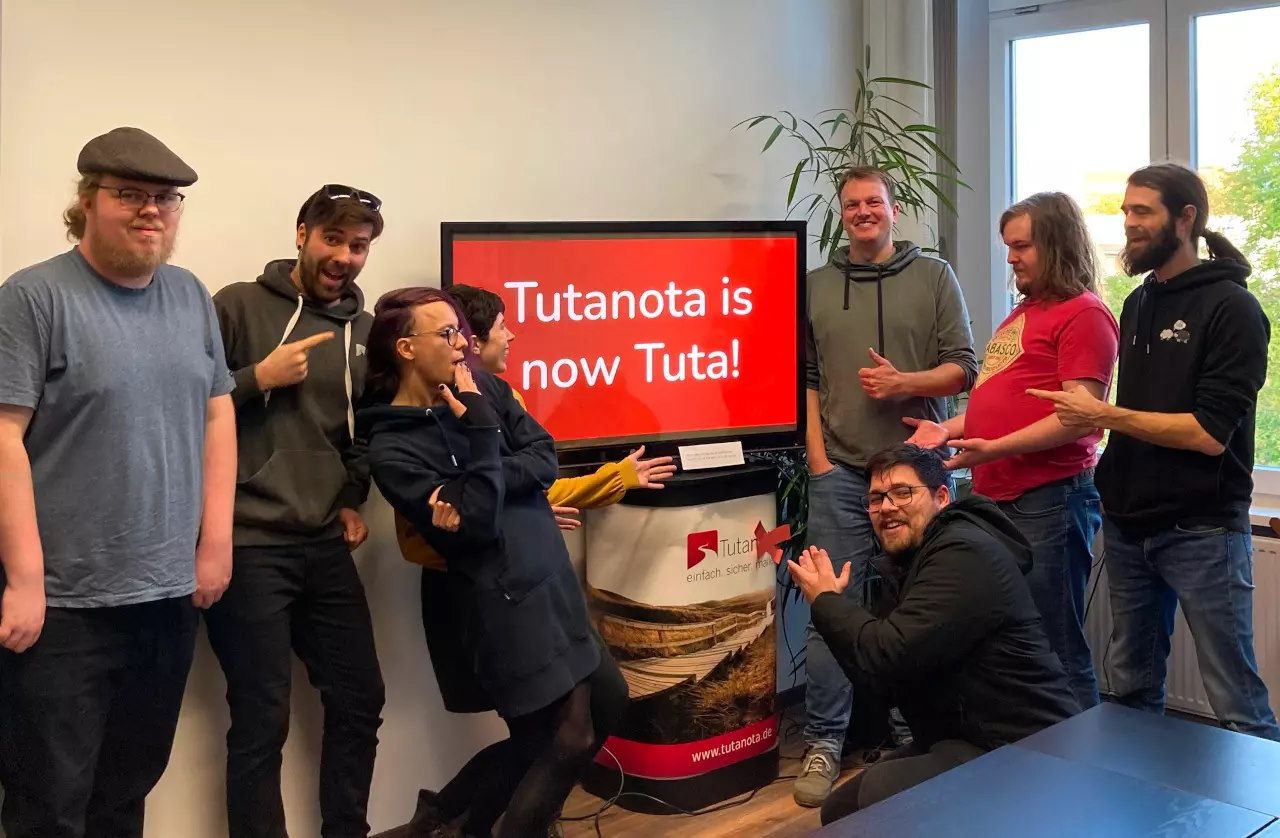 The acquisition of the tuta.com domain is a story of serendipity and strategic moves, as shared by one of Tuta's founders, Arne Möhle. After attempts to purchase the domain online failed, a chance trip to São Paulo by their Brazilian colleague led to a friendly negotiation and the eventual transfer of the domain after a memorable meal. This acquisition sets Tuta apart as the sole secure email provider with such a succinct .com address, improving its accessibility and brand recall.
With this rebranding, Tuta stands firm in its mission to offer an encrypted haven for online communications and collaboration, safeguarding its users' privacy against all forms of intrusion.