The privacy-focused search engine Mojeek has indexed more than 4.5 billion pages. The alternative search engine is still growing and might one day be a worthy competitor to Google Search, which had indexed 130 trillion pages in 2016, according to the company's blog titled "How Search Works."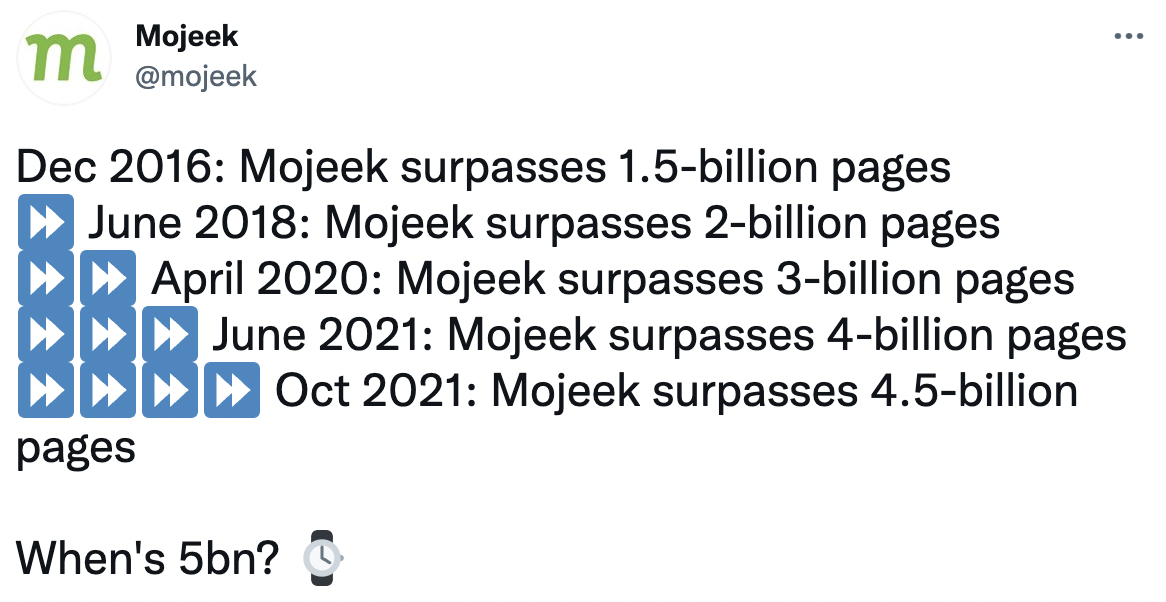 According to its website, Mojeek "was the first privacy respecting search engine and the only one that provides completely independent search results."
Other smaller search engines have symbiotic relationships with Big Tech platforms. They do that to avoid the huge costs and the time-consuming process of crawling and indexing web pages, whose numbers increase every day. Mojeek is completely independent of Big Tech platforms.
It achieved the 4.5 billion indexed pages milestone by "growing slowly and deliberately, efficiently putting to work the investment acquired through patient private investors, and without the involvement of any venture capital."
The independent search engine believes it has "one of the largest indexes of its kind, a sizable collection of pages amassed by a search engine that does not engage in user tracking."
The search engine has been committed to non-tracking since it began, back in 2006.
When it reached the 2 billion indexed pages milestone in 2018, Mojeek said:
"We believe that when it comes to doing search the 'right' way, where the search engine is in complete control of its results, making and altering our own algorithm from scratch to display high quality and unbiased results is essential. We also believe it's critical that alternative search indexes (i.e. search engines that provide their own unique results) exist, and therefore so does our ability to choose which we use."