As in most cases, a 100% guarantee of privacy is almost impossible but using the apps recommended on this page will dramatically increase your levels of privacy from Big Tech, depending on your use case.
There are many reasons people want more privacy in their lives – whether it's simply to move away from tech giants, to avoid having their conversations being used to profile them for advertising or for dissidents to avoid government snooping.
You can't be sure about your data's security or the communication you are engaging in over online channels, especially messaging apps. There are such apps out there that will share your personal communication data with third-party systems in a heartbeat. You can't ever be secure with such messaging apps, nor can you keep unintended people from listening in or intervening in your private conversations – either for nefarious purposes, data harvesting or more.
Companies and governments tend to spy on people for their own political or financial gains; hackers are always trying to manipulate your information to find loopholes and to do you harm. Unless you are using a secure messaging app with better security, IP shuffling, and other advanced features that can better cover you when online, you can never be sure that your right to privacy isn't being violated.
Exploitations, viruses, malware, and other scripted programs are already out to get you; therefore, you need to be on the secure side. Above all, the governments and workplaces' new conditions requiring workers to work from home pose a serious question on the transmission of your personal conversations.
Don't use the standard SMS app.
A regular standard messaging app is used by many people but it doesn't offer the encryption of messages at all. Staff at the carrier you use can read all of your messages, and carriers have been known to be one of the worst for data privacy – selling data and profiling users even more so than many tech companies in some instances.
If you are after strong security and privacy of the systems, you should steer clear of any app that doesn't promise the encryption of messages.
Also with the standard SMS messages there is also a threat of other cybersecurity attacks emerging, such as man-in-the-middle attacks.
Following are some of the most secure and encrypted messaging apps that you can use right now;
Telegram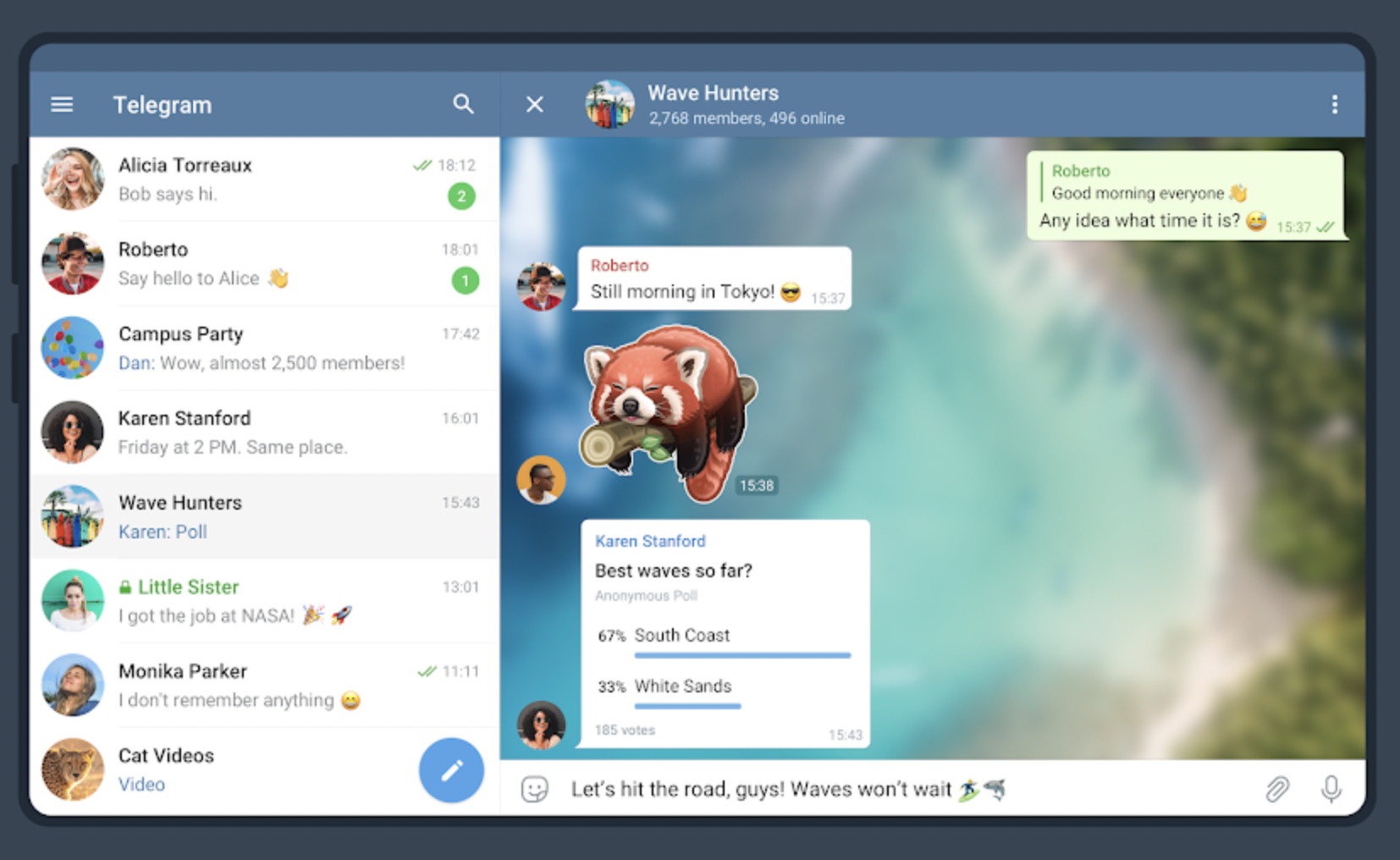 The most dynamic element Telegram has to offer is the extensive usage around the world. It has about a billion users like WhatsApp or Facebook messenger. The odds are that people you already know have a Telegram account, so there is no need to invite them. It has almost 400 million users that are online every month. The service is free as well.
Telegram continues to feature more and more services as time passes by, which is good, but at the same time, there are a few minor concerns to deal with.
The communication is not end-to-end encrypted by default so for more privacy use the Secret Chat feature.
The voice calls and secret chats, on the other hand, are end-to-end encrypted. On the other hand, Telegram records and logs more user data than any of the services listed here.
Telegram is also popular for its channels feature that lets everyone follow a person or brand.
Signal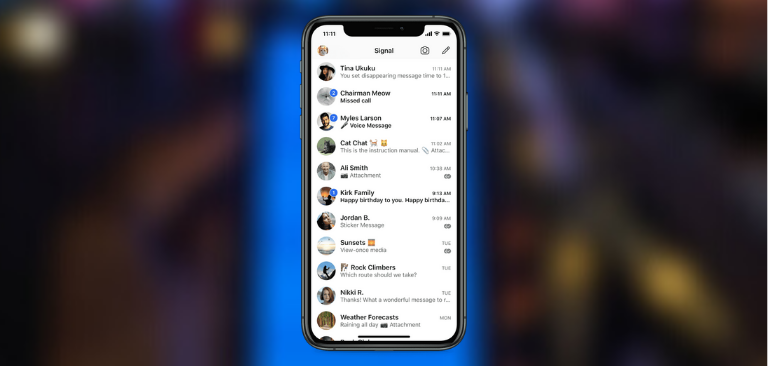 Signal can be stated as the most secure messaging app there is. Open Whisper Systems has a strong encryption model in place.
The fact that it's open source means that you can see, verify, and deploy the code yourself, giving users the most amount of transparency possible from a messaging app. While you can never be sure that there's no way meta data is being exposed somewhere along the line, you can be sure that the messages themselves are private.
You can create self-destructing or self-disappearing messages that will disappear once the receiver has read it. No evidence of data means no intervention takes place with it.
Privacy advocates from all around the world do recommend this app. This app's validation as secure as advertised lies within the successfully completed third-party audits. This app's security can be reinforced from the fact that in 2020 this app was recommended by the military for the 82nd Airborne's task force.
Unfortunately, Signal does require you to enter a phone number the first time you use it, even if it's just with a throwaway SIM. This is why Signal offers privacy but not complete anonymity.
Wickr Me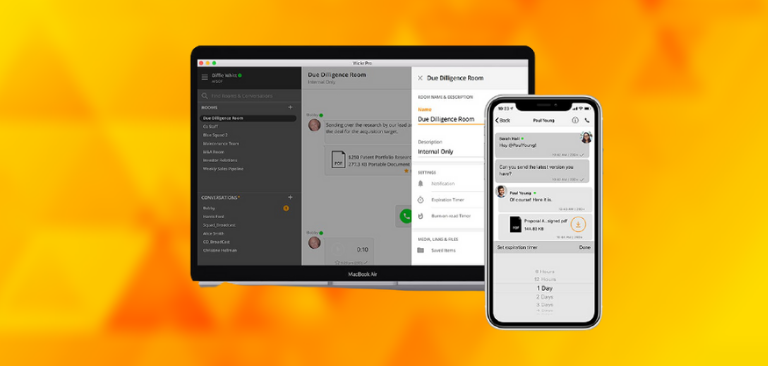 If you want something that comes with both free and paid options, then Wickr Me is the app to go with. There is even an individual or business option to choose from. Wickr Me uses the same code base as the company's paid commercial offerings.
There are some features present on the free version, while some reside on the paid version. It is an extremely secure service, and the diversity of features that it puts forth could help you choose it over any other messaging app.
A classic feature of this app is that you don't need to provide a phone number, email address, or any other piece of information for the sake of registering yourself. If you truly want to go low-key and contact others while being anonymous, then this is a platform to consider.
Wickr Me is ephemeral in nature, which means that it won't give you a choice to either self-destruct a message or not; all the messages and attachments will automatically self-destruct. However, you can choose the time for which the content lasts before destroying itself. The messages will then disappear after the allocated time. If you are alright with this and anonymity is important to you, then it is a perfect messaging app for you to use.
Wire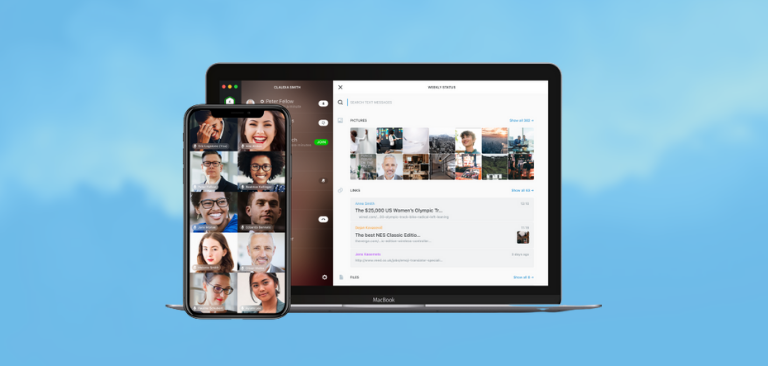 Wire is more of a corporate-styled messaging app that is designed for people who work in an office or at a corporation sharing a unified environment. It offers secure messaging, group chat capabilities, sharing of files, and collaborating securely with outer clients with two software variations; you can either use personal or business versions.
Wire Personal is open source and provides you access to other features such as self-destructing messages, such as Wire does. But it requires your personal information, i.e., name, email address, and such, to create an account successfully.
The only possible drawback, despite such advanced technology, is that there are limited personal users on this app. Due to this very reason, the company is mainly targeting the corporate sector. You can take this very app into account if you are looking for a long term solution to your encrypted messaging needs, corporate or otherwise.
Threema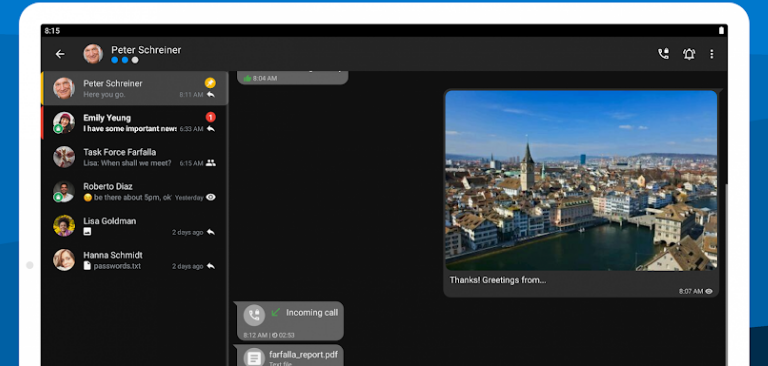 This messaging app is less known among other private messaging apps. The app has around 5 million users worldwide and has been on the radar for about eight years in the market. It is a mature product that puts privacy and security first, but it still didn't receive a wider audience like Telegram or Signal.
You will be using Threema anonymously at all times as there is no way to identify a user. Linking the app with an email or phone number is optional. The only way to do so is by a randomly generated ID that has no connected ties with any viable user database.
The privacy key for each user is stored within that particular user's device. It means that only the user of that specific device will be able to read messages received on the device.
Threema also offers business and education-related versions of the app. This also includes add-ons for broadcasting the messages directly to Threema based groups. An API extension (application programming interface) allows you to incorporate Threema's sophisticated messaging network into your own software.
Another downside is that there is no free or trial version available; you will have to purchase the app in order to download and then use it.