Tutanota, the Germany-based open source end-to-end encrypted email service, has announced that it has launched a cross-platform desktop client.
The client, which just exited the beta phase two and a half years after the first testing version was published, is now available for all three major desktop operating systems: Linux, MacOS, and Windows.
Tutanota is adding the desktop client to its family of products that include a webmail client and Android and iOS apps.
As to why users would prefer to use a desktop over a webmail client, the announcement explained that the former provides a host of additional features, such as opening files, sending new email and calendar notifications, making use of system secret storage, making Tutanota the default app to open emails, and spell-checking content in multiple languages.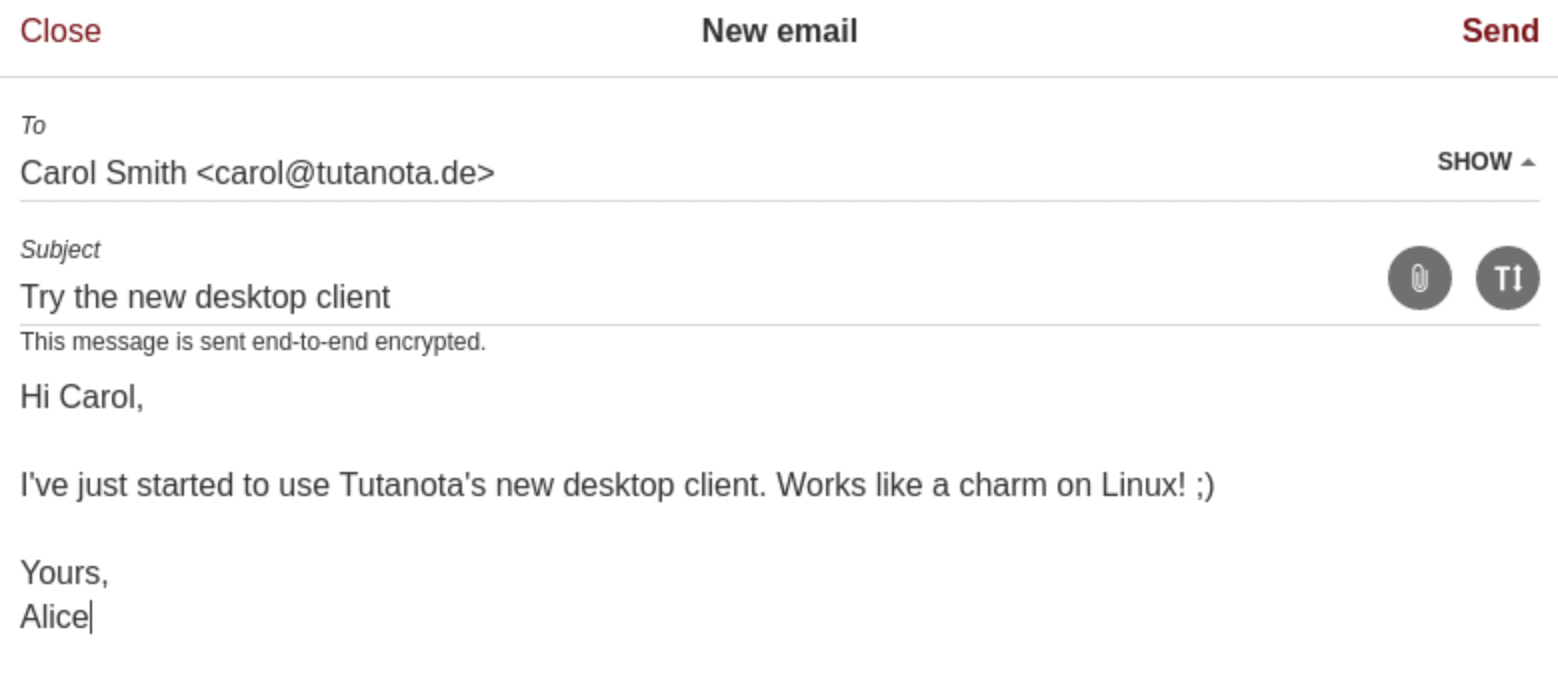 More benefits that come from deeper integration with the OS are automatic signature checks after the client receives an update as a way to improve security, and installation policy for businesses.
Tutanota's focus is strongly on security, using tech that encrypts the entire mailbox. The company behind it makes no secret of the fact that the purpose of its security model is to help protect people's privacy and freedom of speech on the web.
Unsurprisingly, this focus continued with the development of the desktop client, while Tutanota said that the initial release version received an extensive security audit (linked to in the write-up) that did not reveal any major problems.
Regarding security, both desktop and web versions of Tutanota share a number of key features, such as encrypted mailbox, calendar, address book, as well as search of encrypted data locally, two-factor authentication with TOTP, and a number of others.
Tutanota highlights the following as the most important security features: "Automatic end-to-end encrypted emails between users; end-to-end encrypted emails to any email address with a shared password; secure password reset that gives us absolutely no access; full-text search of encrypted data executed locally; TLS with support of PFS, DMARC, DKIM, DNSSEC, MTA-STS; and open source code for the entire client as well as Android and iOS apps."
And while the security review assured its developers that the desktop client was ready to leave the beta stage and provide what they see as "the most secure option available online" as far as emailing is concerned, new features will be added.
The plan is to enable offline mode, add whitelabel for the desktop clients and apps, and add two-factor authentication with U2F.