• Private search engine DuckDuckGo enjoyed a record 9 billion private searches in 2018
• This represents a 56% increase in the number of searches DuckDuckGo served in 2017
The privacy-focused search engine DuckDuckGo has announced that it served a record-breaking 9 billion searches in 2018.
DuckDuckGo has served an increasing number of private searches every year since 2010 but this 2018 figure represents the company's biggest ever year-on-year increase in the number of total private searches, with search volume increasing by 3.3 billion (56%) year-on-year.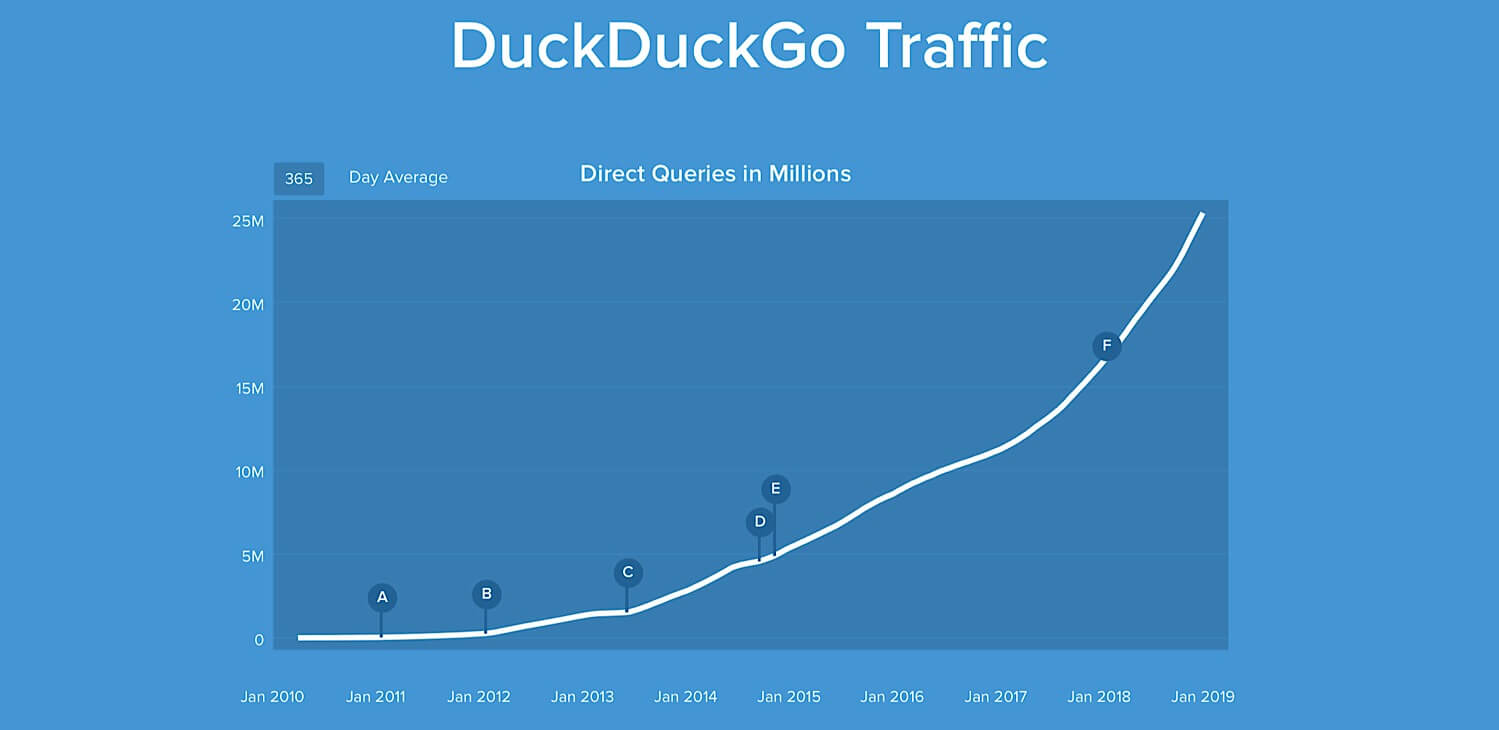 In a tweet announcing the stats, DuckDuckGo said it expects to shatter that record in 2019. The early data for 2019 suggests the company is on track to reach that goal by achieving a record 34.4 million daily direct searches on January 2nd, 2019.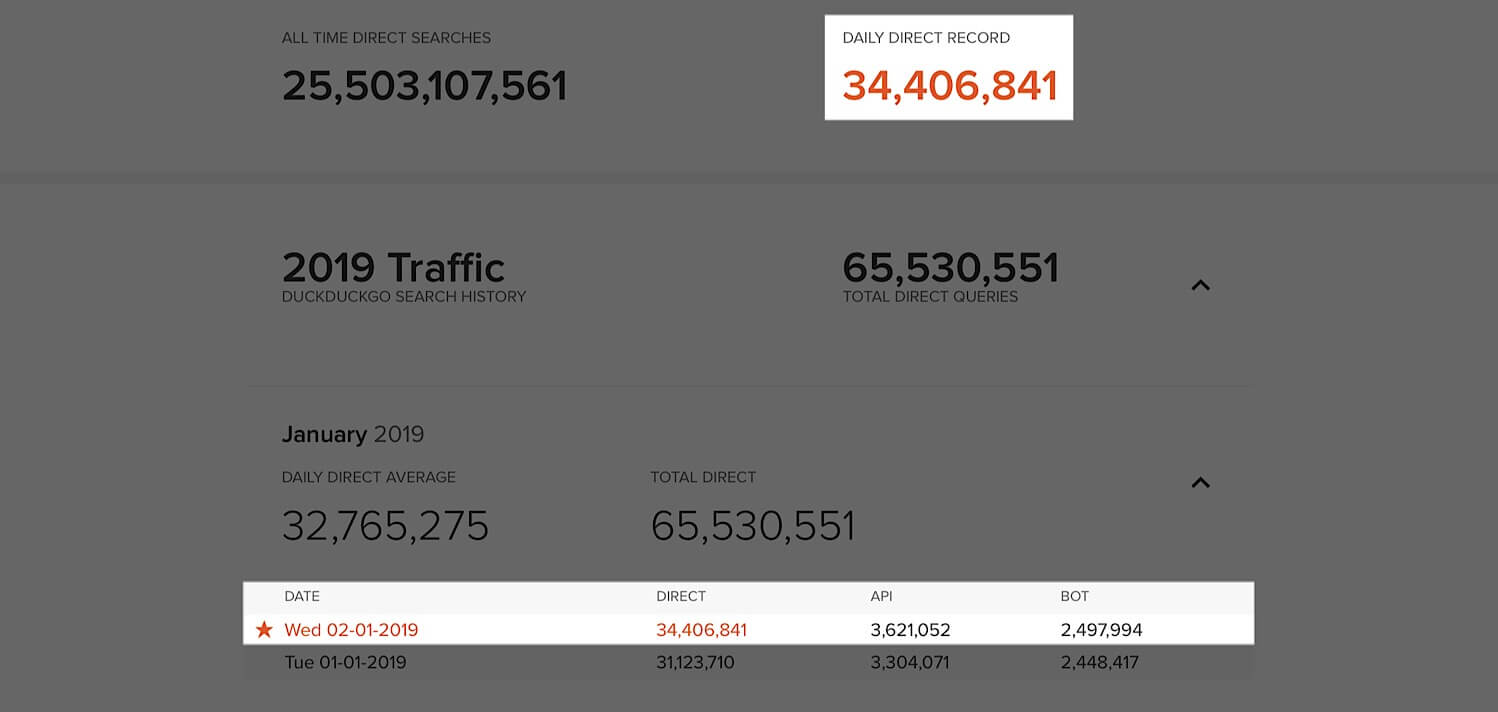 This record increase in private searches for DuckDuckGo comes in the same year that Google, the company behind the Internet's number most used search engine, has faced criticism over its privacy practices due to a number of revelations which include:
Google + Data Breach: An incident where a software glitch compromised the private data of up to 500,000 users of the Google + social network. Not only did Google put user data at risk but it also reportedly failed to inform users about the potential exposure to avoid government scrutiny and bad publicity.
Google Scanning Email Receipts to Gather Purchase Data: A discovery that was made by Twitter users who realized that Gmail data was being scanned to create a list of non-Google purchases.
The increased scrutiny and privacy questions around Google could be a key reason for DuckDuckGo's success in 2018.
Twitter users are responding positively to the news and many of them are now using DuckDuckGo as their primary search engine.