Twitter has banned the ads account of investigative reporting group Project Veritas after saying that a tweet featuring a former Twitter engineer talking about shadowbanning cannot be included in ad campaigns.
Head of Project Veritas James O'Keefe said that the series of events that led to this ban started a few weeks ago when Project Veritas ran a video ad aiming to recruit undercover journalists.
He said that this initial ad was approved. However, a few days ago, Twitter started sending emails to Project Veritas saying that several tweets had not been approved for use in Twitter ads.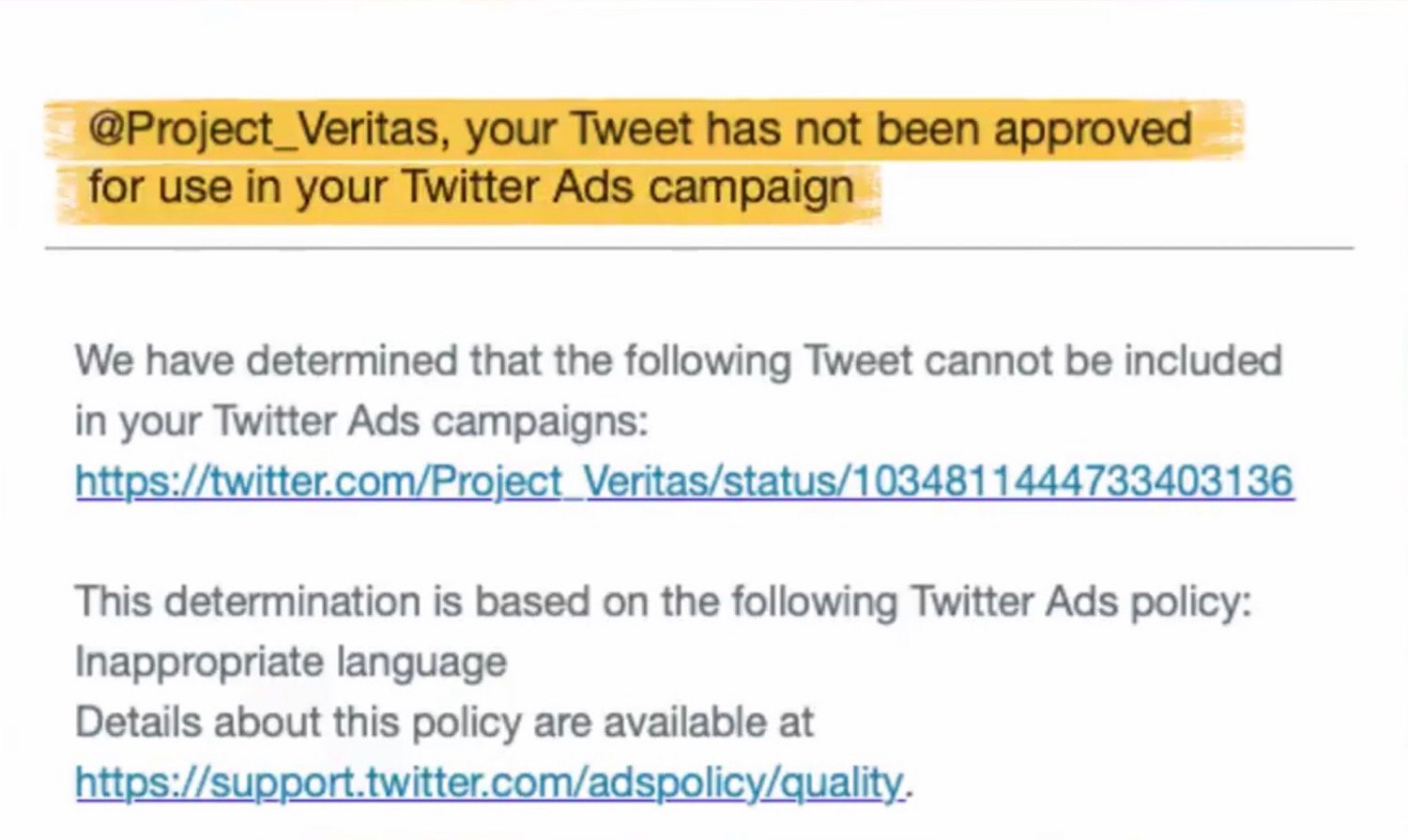 According to O'Keefe, these tweets contained an undercover video where a former Twitter executive discussed a "product thing" Twitter is working on to get "the sh*tty people to not show up" and a former Twitter engineer talked about shadowbanning "so that you have ultimate control."
The quote from the former Twitter engineer has been used by Senator Ted Cruz in a congressional hearing and is in the record of the US Congress.
O'Keefe added that after all this unfolded, Project Veritas was then banned from the Twitter ads program completely.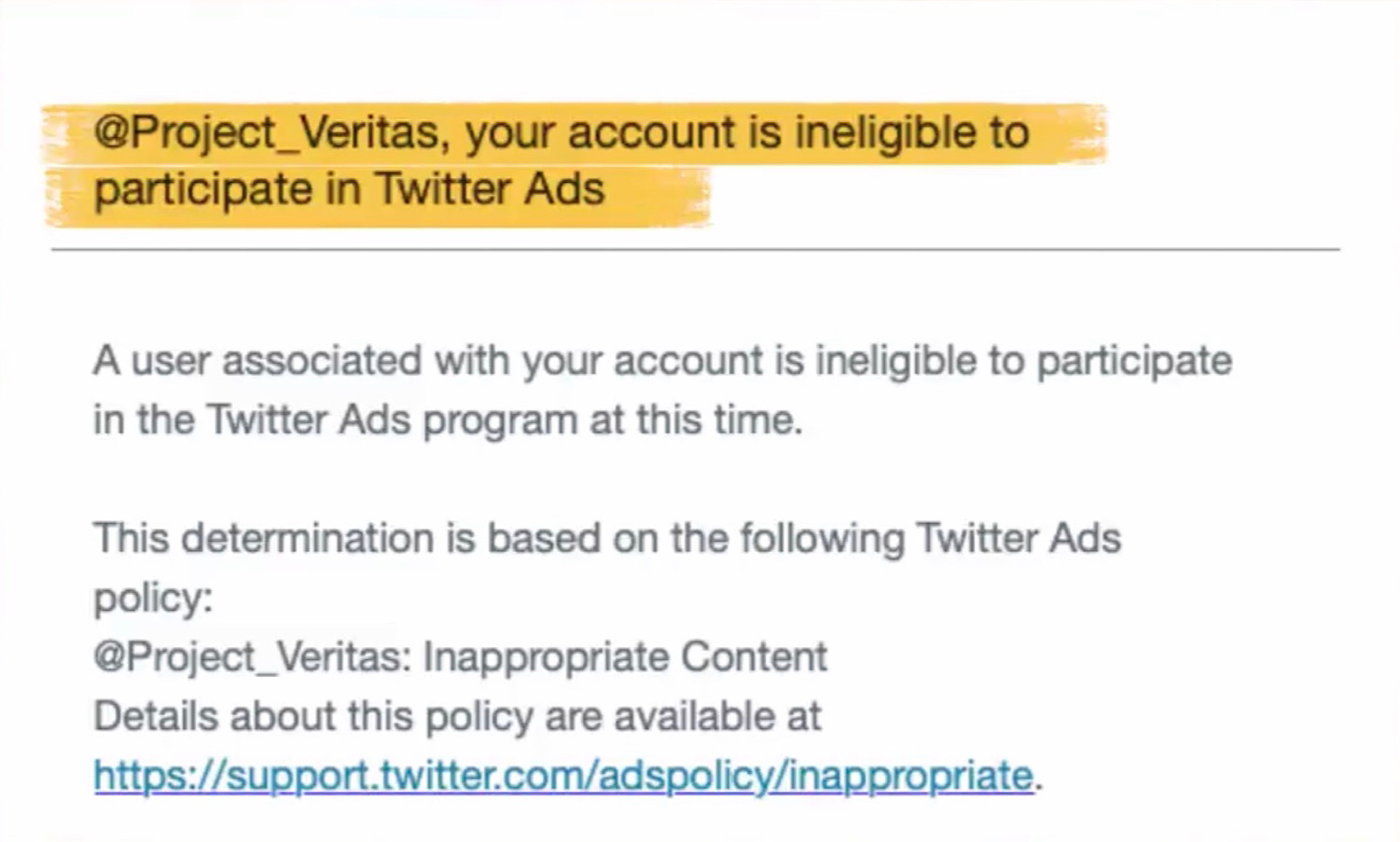 "Twitter thinks they're going to stop people from applying to work here, stop us from advertising, but this is all going to blow up in their face and even more people are going to apply," O'Keefe said.
This is the latest of many restrictions Project Veritas and people who share their content have faced on Twitter. Last month, Twitter hid James O'Keefe's tweet about a Project Veritas investigative report on CNN behind a "sensitive media" notice. Meme maker Carpe Donktum also had his Twitter account locked after sharing a clip from the same investigative report.