For years now there has been a more or less justified fear that new technologies, as they create some new jobs that never existed before, would also obliterate others – and perhaps most worryingly, leave humans jobless by replacing them with robots, and, as it turns out, even animations.
But when it comes to camgirls the process seems to have been quick and comprehensive. Not only has this particular line of work been made possible thanks to the advancements of technology – now, even more advanced technology is on the path of replacing human camgirls with 3D animations. And the intended audiences seem to love it.
The work camgirls do is often a segment of the porn industry, and a fast-growing and highly lucrative one: these models engage in anything from conversation and role-play to more sexual acts in exchange for their online clients' money, on platforms that most often rely on a freemium business model – allowing access to some content for free, but then charging for "premium" features, selling "tokens," and running ads.
So – how well can a "3D hentai camgirl" replace that interactive experience? Apparently, very well.
ProjektMelody – said to be the first virtual, allegedly AI-powered hentai cam model – has debuted on Twitch. And it was "a banger," said the Twitter account representing the project.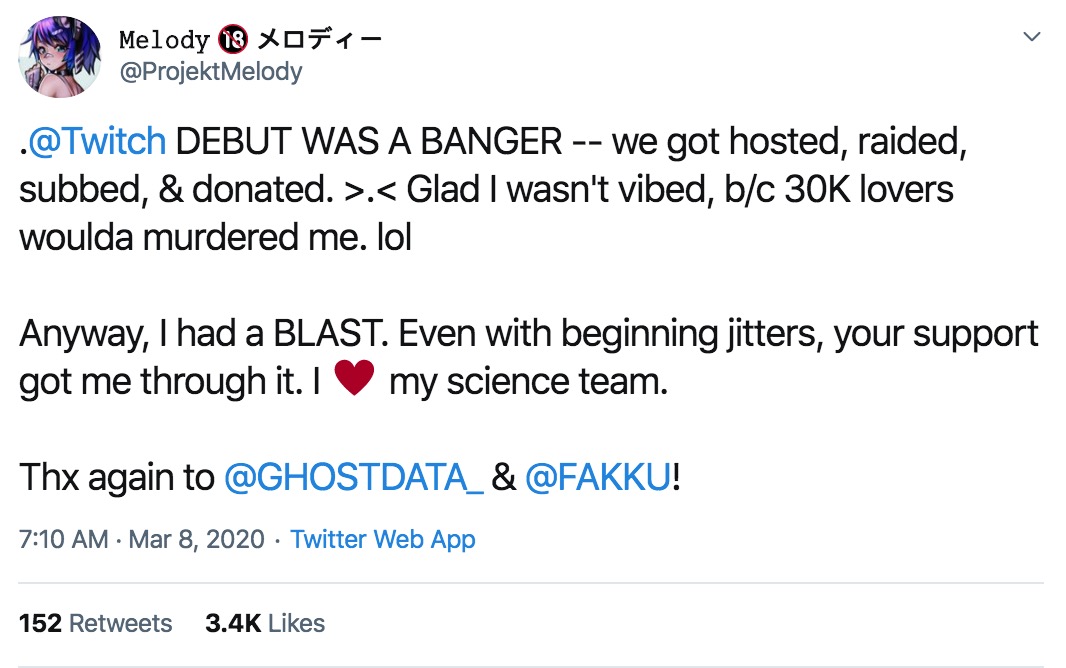 Other Twitter users took notice that ProjektMelody was now on Twitch "and is faring far better than some people," – seemingly Amouranth.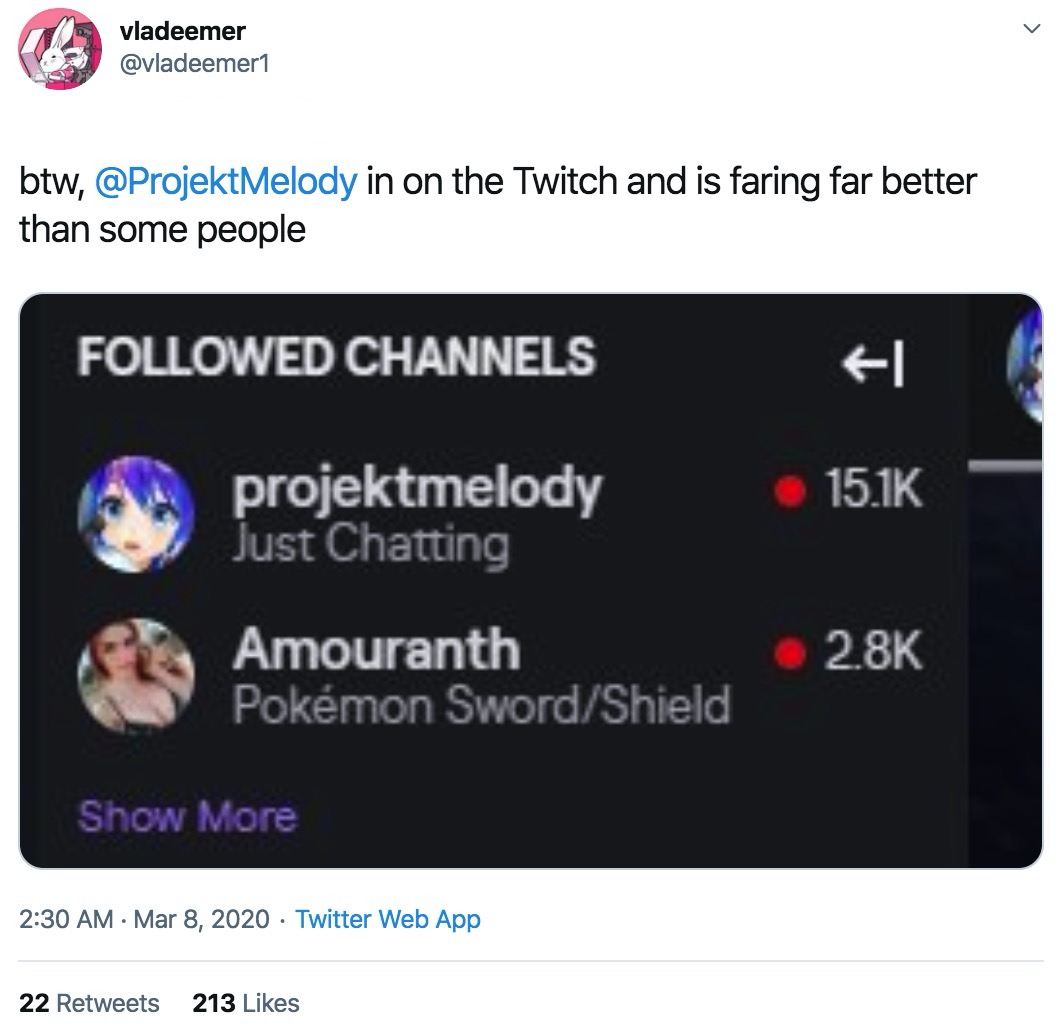 ProjektMelody's march to streaming glory started on Chaturbate, a live webcam site offering explicit sexual performances. This was soon met with protests from human models who said the 3D animation was stealing their views and therefore their business.
What "AI" is and can be involved here remains questionable, but the avatar's designer, a US 3D artist, said last month that it is rendered in real time using the Unity game engine, and is in that way similar to Kizuna Ai, described as a virtual YouTuber and self-proclaimed artificial intelligence currently with three channels on Google's giant video platform.