ProjektMelody, the virtual camgirl, has been suspended from Twitch less than a week after joining the platform.
It's unclear what triggered the suspension but ProjektMelody's Twitter account has apologized to Twitch and wrote: "I got too ?spicy? last week."
The Twitter account added that it expects ProjektMelody to return to streaming on Twitch next week which indicates this is a short-term suspension.
Several Twitter users suggested that ProjektMelody broke numerous Twitch rules during its debut stream which could have contributed to the suspension.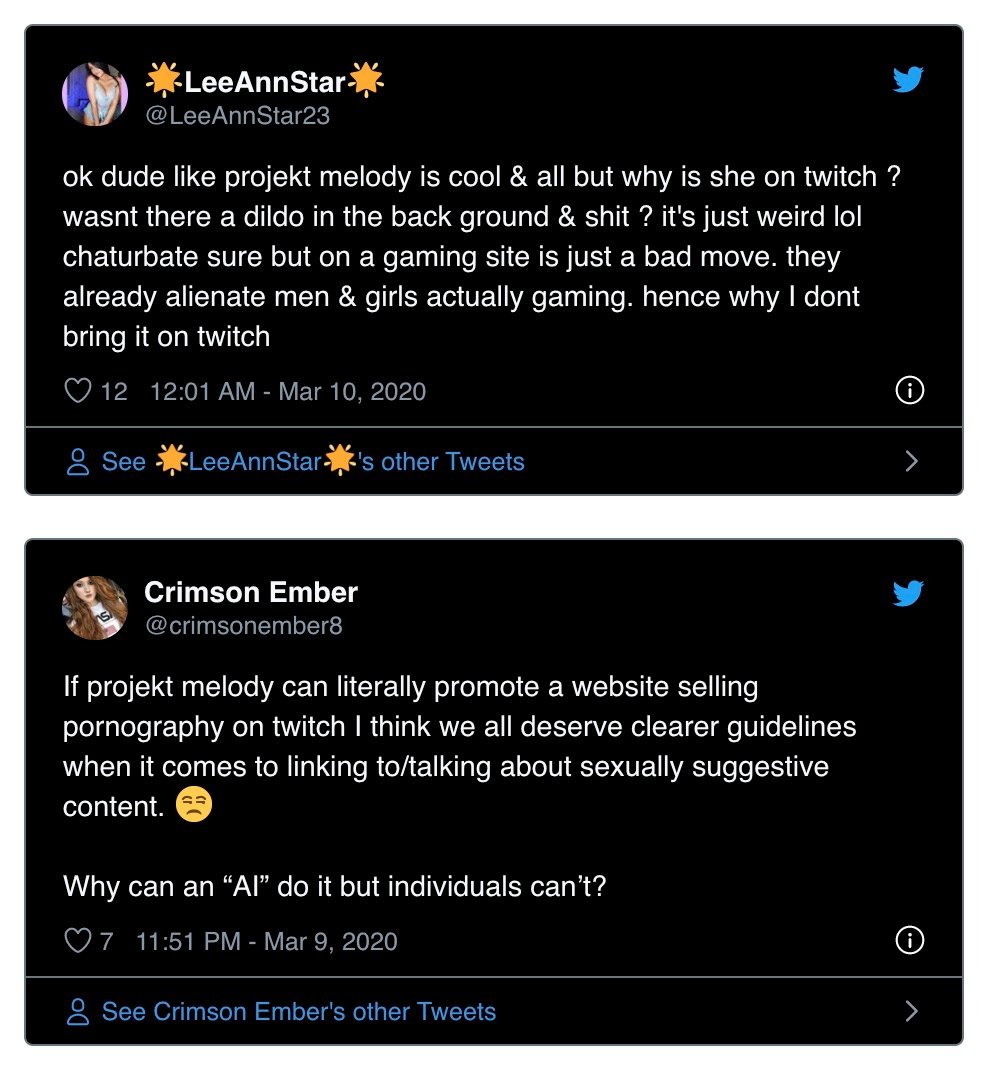 ProjektMelody's Twitch debut garnered lots of interest with the account being partnered before its first stream.
The debut stream went on to pull in thousands of live viewers and at one point attracted five times more viewers than Twitch streamer Amouranth.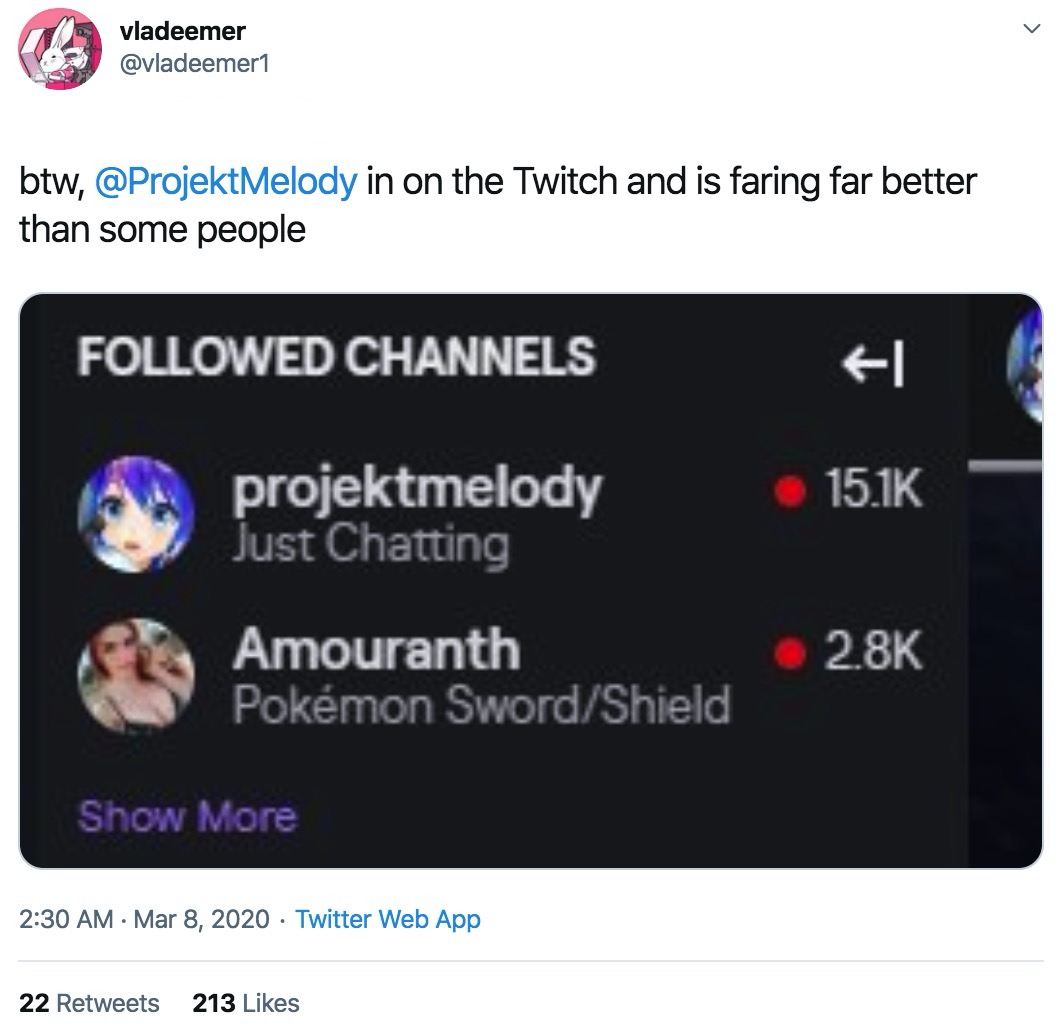 The interest in ProjektMelody appears to have been spurred by the phenomenon of a 3D animated character successfully competing with human camgirls.
Before debuting on Twitch, ProjektMelody had quickly started to outperform human camgirls on Chaturbate – an adult website that provides live webcam performances.
The popularity of ProjektMelody on Chaturbate led to several complaints from human camgirls about the character taking views away from them and stealing their jobs.
Cam model Lennox May suggested that characters like ProjektMelody should have their own designated platforms that are separate from human models.
But the creator of ProjektMelody said the character is simply filling a gap in the market.