A certifier working at the International Fact-Checking Network (IFCN) is openly politically biased, yet she is responsible for issuing licenses to fact-checking organizations working for Facebook who control the political conversation on social media. The certifier also once suggested on Russia Today that she finds it hard to be objective where President Trump is involved.
Facebook fact-checkers wield power to censor news stories and other content they do not like and their actions demonetize or ban pages and accounts entirely. One would imagine that the process of vetting fact-checkers would be "non-partisan."
Margot Susca, a professor at the School of Communications in the American University, works with the IFCN as a certifier, responsible for reviewing and licensing fact-checkers, some of whom work with Facebook. However, for a fact-checker certifier, she is openly partisan, a Sky News investigation has found.
In 2019, Susca posted a photo featuring her and former Democrat presidential candidate Hillary Clinton. She wrote, "I've been on Team Hillary since 08 tbh," then added she was disappointed that Hillary did not win in 2016.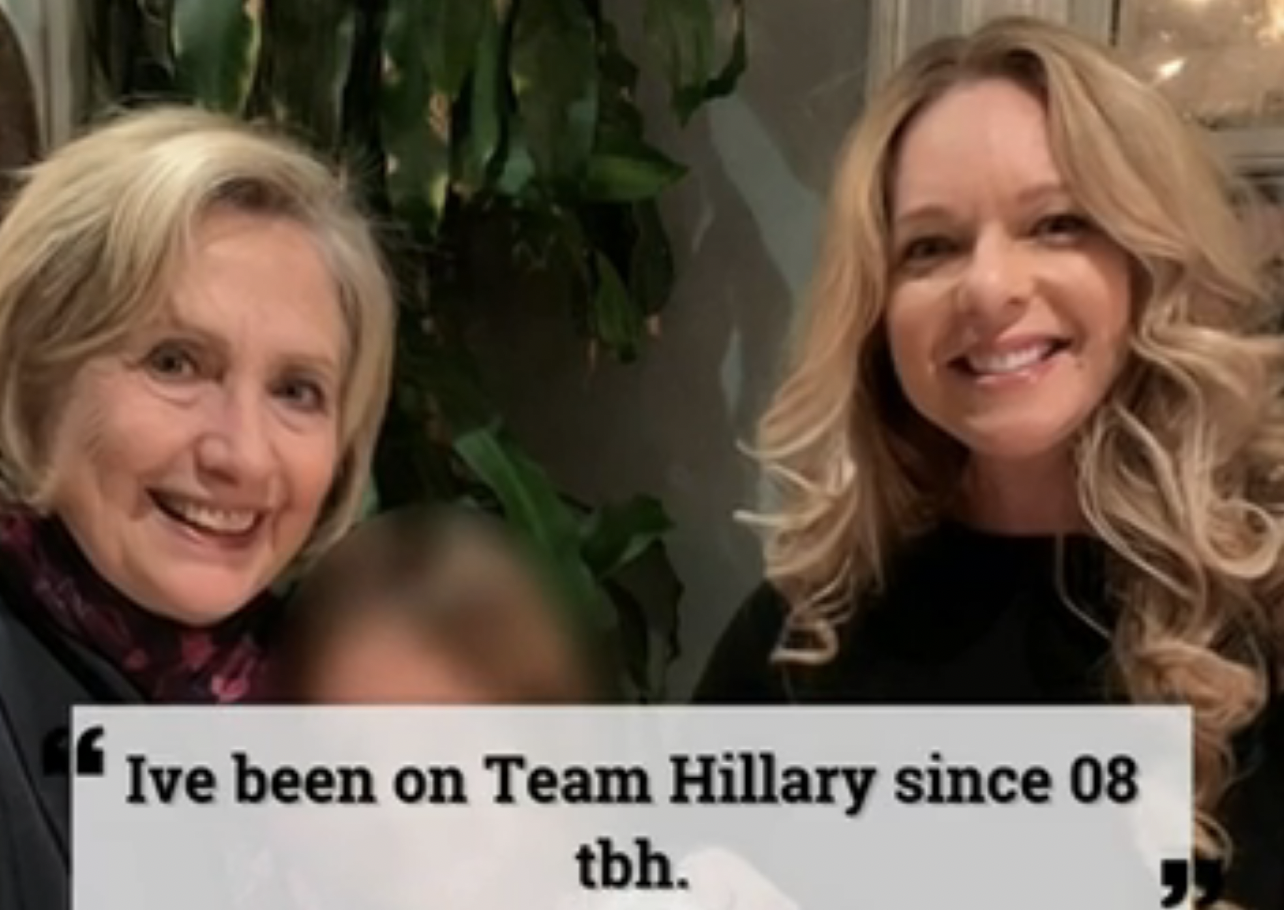 On several appearances on Russia Today, Susca has criticized President Trump. In one appearance on the news outlet, she said:
"It is hard for me to be an objective observer of this presidential administration when for years now they have continuously tried to delegitimize and marginalize news reporters for doing their constitutionally protected job."
She even once tweeted that broadcasting Trump's speeches was a "dereliction of duty." More recently, she retweeted, "A projected Joe Biden Win won't erase the racism shown by Donald Trump and embraced by nearly half of the country's electorate."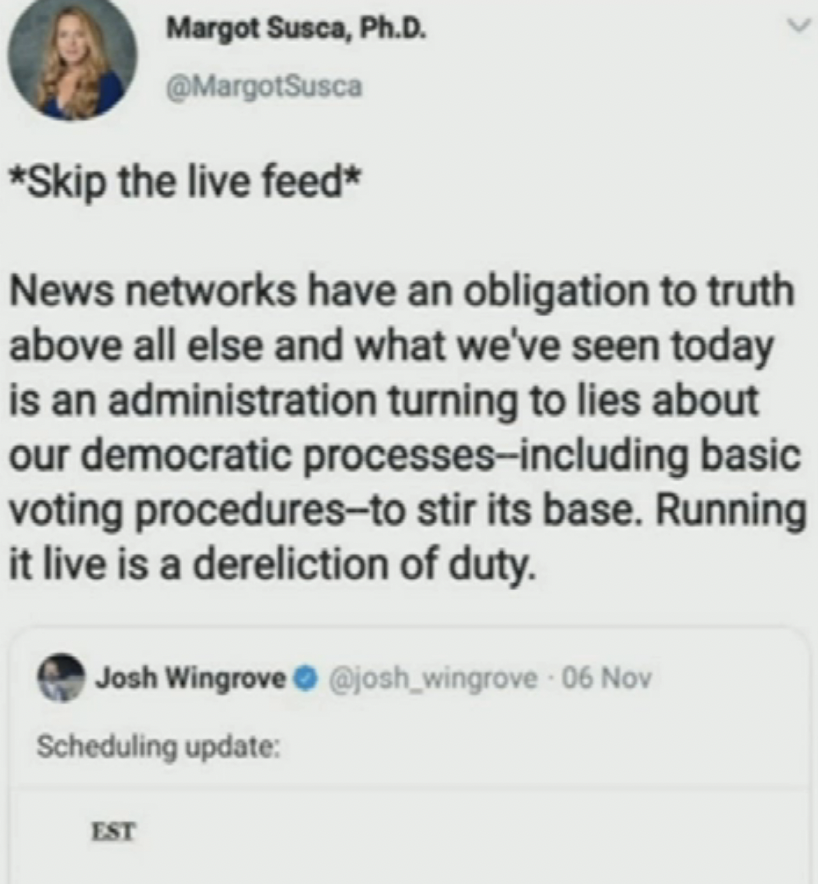 Sky News says that it is not alleging Susca acted inappropriately when certifying organizations, but says that she may not meet the standards in the IFCN's own Code of Principles that require fact checkers to be objective and to not publicly support a political candidate. The IFCN Code of Principles states a fact-checker must not be "affiliated with nor declares or shows support for any party, any politician or political candidate, nor does it advocate for or against any policy positions on any issues save for transparency and accuracy in public debate."
When Sky News asked Susca questions regarding her credibility as a fact-checker certifier, she said the questions were "threatening."
"Look at your own ownership and ethics before you threaten others working on these crucial issues and charge that they lack independence and a commitment to truth. Your email was meant to be threatening and, quite frankly, I find its tone abhorrent," read part of her response to Sky News.