Multiple Reddit users are now saying that the social network is running limited testing, adding a new feature to the mobile version of its website. And those who have come across it don't seem too pleased with the change – to say the least.
Recently, Reddit underwent a major design overhaul, launching what's known as "the new Reddit" – but some of those now using that version of the site without signing into their account (if any) – are left with the company asking them to "join Reddit to keep reading" and, add their email, a user on Reddit's own mobileweb community has posted.
This seems to be a limited test not affecting all, or even a majority of users at this time – however, if early feedback is anything to go by, those who have experienced it don't like it.
Previously, the new version of Reddit's mobile website introduced features described as "annoying" by many users – such as a pop-over prompting them to either continue viewing the site in their browser, or download the app.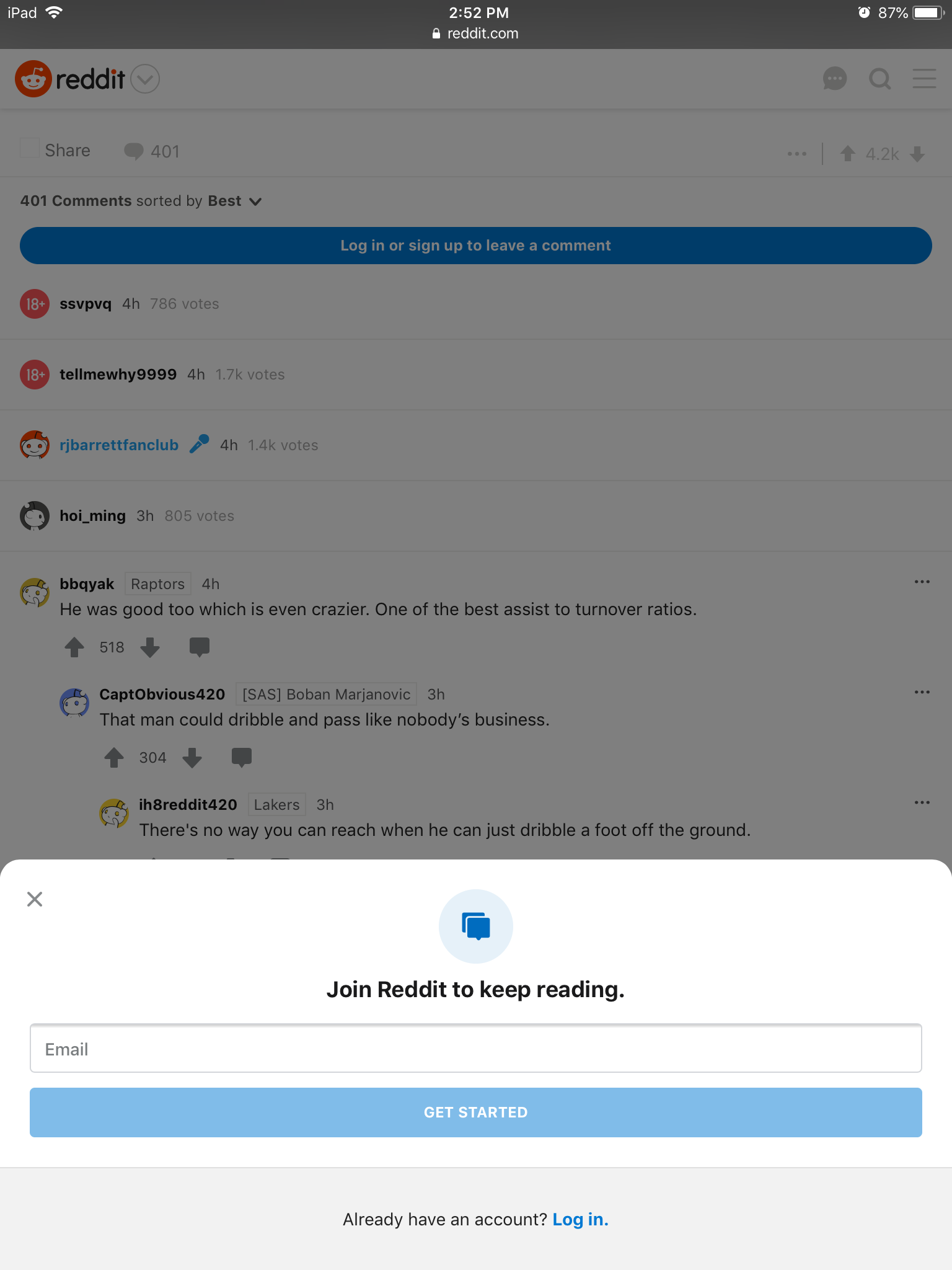 Another annoying prompt soon follows in the form of a limited number of comments displayed, before Reddit visitors on the mobile website are asked to click onto another page – just to continue reading comments from the same thread.
But now, Reddit has gone a step further – at least for a limited number of users, for the time being – mandating them to join Reddit, in order to keep reading at all.
To understand what drives these user-unfriendly decisions that seem to be in danger of uprooting the very culture that built the platform and differentiated it from the competition, it's enough to look at how Reddit makes its money – and it's by and large ad revenue.
Although ads now pop up in threads of unsigned readers as well, most ads nowadays are still display in users' feeds – which explains why Reddit is apparently looking for a way to make sure most visitors to its pages are registered and signed in.
All that's left now is to see how Reddit users – a fairly distinct social media "animal" – react to all this.