A Reddit user was permanently banned for mentioning the title of an album by the metal band Metallica called Kill 'Em All.
Reddit cited its rules against threatening violence.
The ban was highlighted in a post in the Metallica subreddit. The user posted a video highlighting the censorship, with screenshots showing that the account was banned for threatening violence.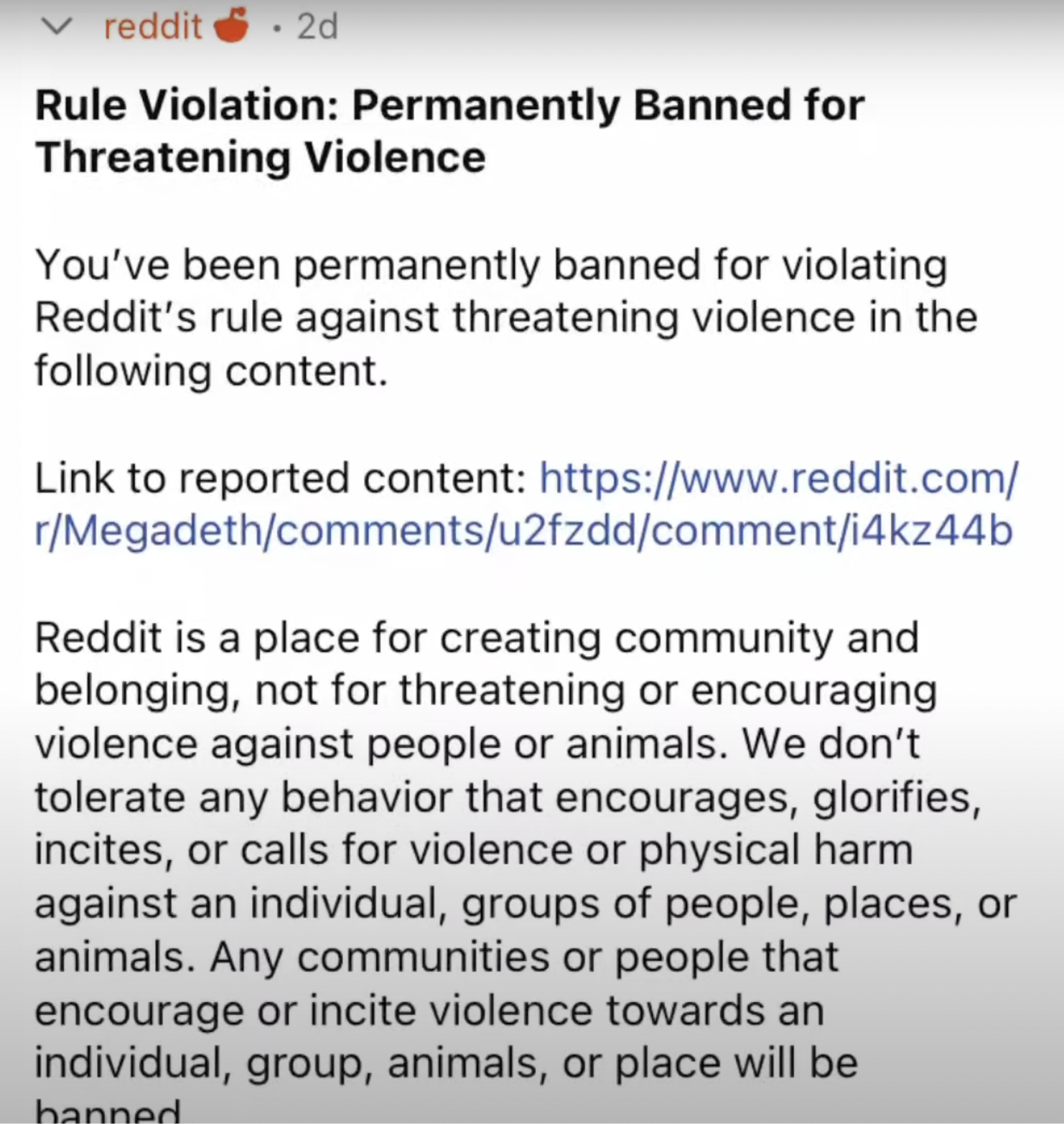 "You've been permanently banned for violating Reddit's rule against threatening violence in the following content," the first screenshot in the clip reads. "Reddit is a place for creating community and belonging, not threatening or encouraging violence against people or animals. We don't tolerate any behavior that encourages, glorifies, incites, or calls for violence or physical harm against an individual, groups of people, places or animals."
The account was banned because of a comment in a post in the Megadeth subreddit. The post asked for opinions on the "Best Debut Album of the Big 4." The banned account commented: "Kill 'Em All was definitely what originally brought many people into the metal community. I'd say, from an objective standpoint, it would have to be Kill 'Em All."
Their attempts to appeal the decision were unsuccessful.
Some users in the subreddit where the censorship was highlighted commented the name of the album but were not banned. Some suggested using "KEA" instead of the full name of the album to avoid getting in trouble.