Republican Rep. Jim Banks has criticized Twitter for censoring his official account after he referred to the assistant Health and Human Services Secretary Rachel Levine as a man. Levine identifies as a transgender woman.
On his personal account, Rep. Jim Banks wrote: "By suspending my @RepJimBanks account, Twitter is not only infringing on my First Amendment rights but also my ability to reach my constituents."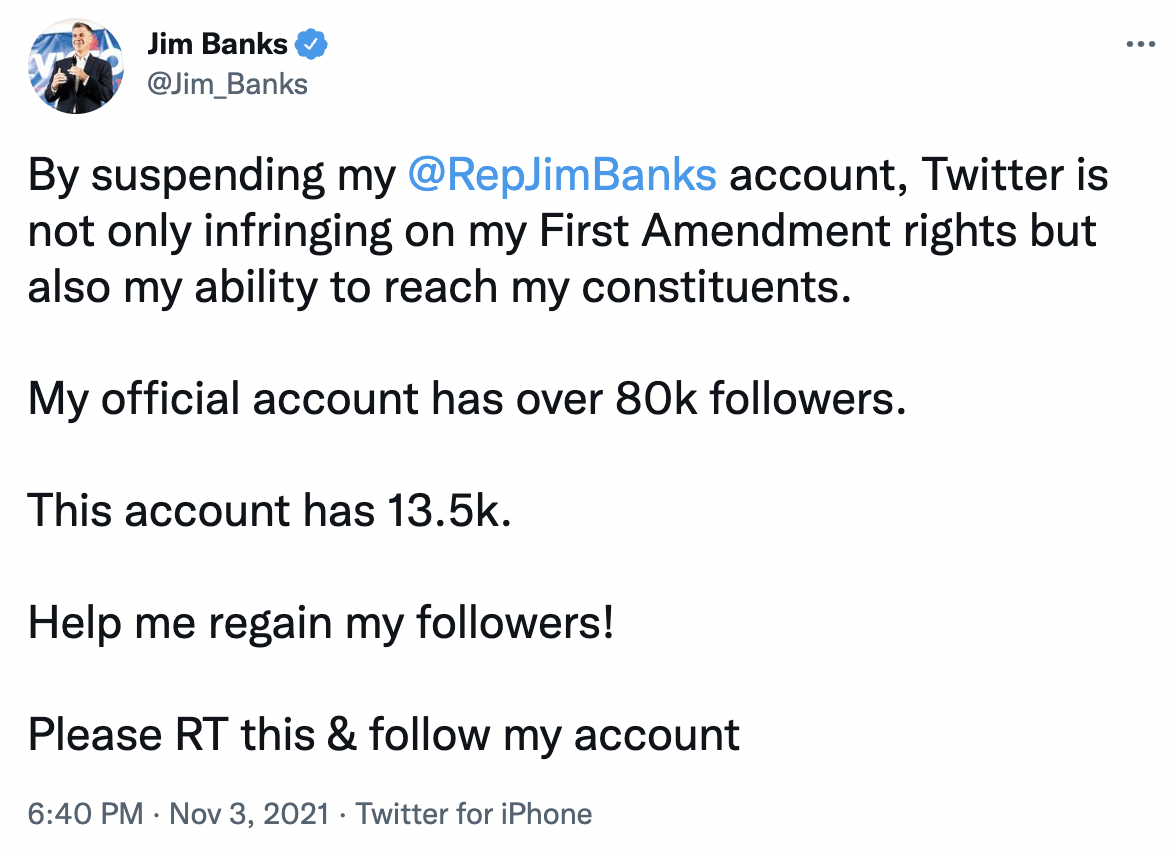 Banks official account was suspended last week after referring to Levine as a man.
He wrote: "The title of first female four-star officer gets taken by a man."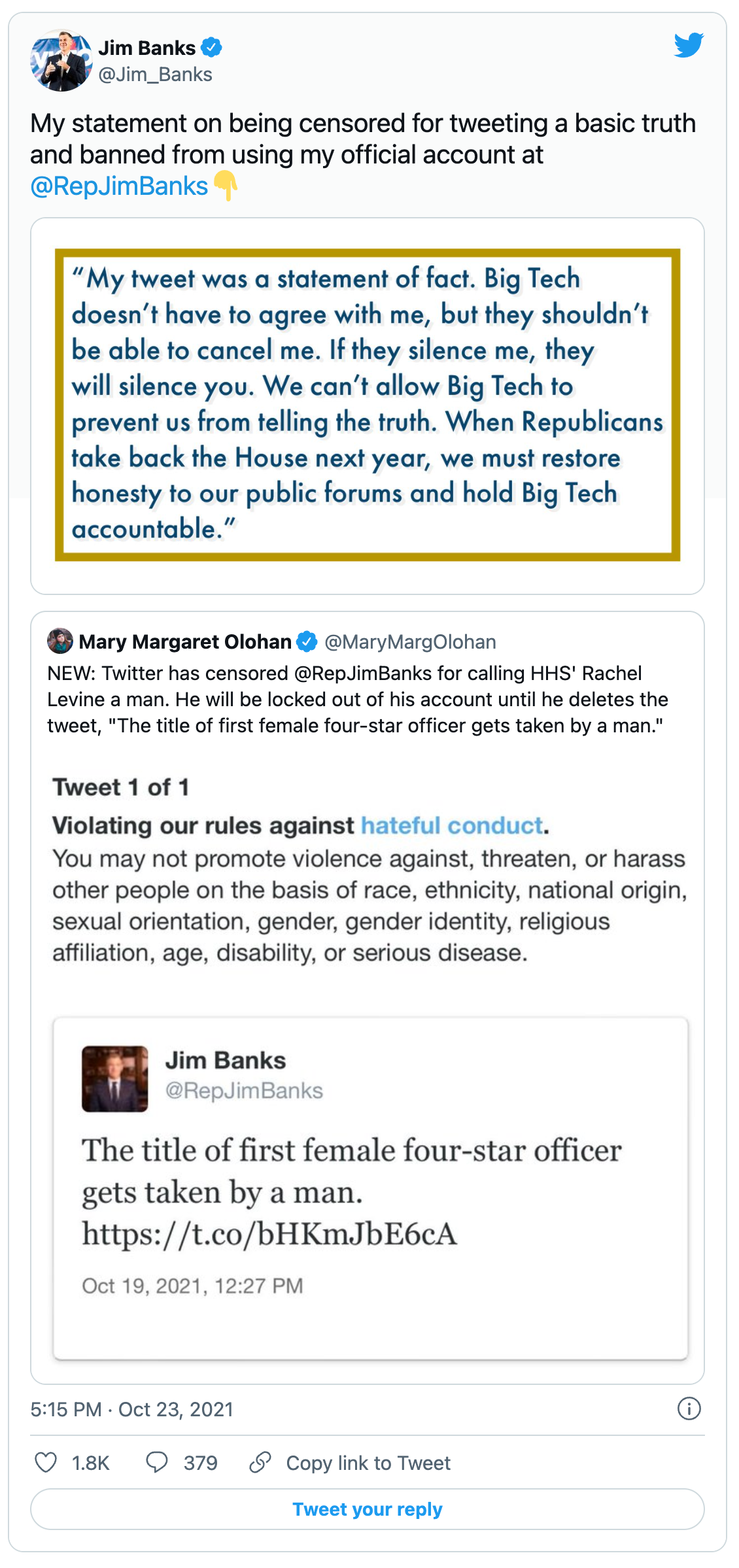 As has been ruled several times, social media platforms banning politicians is not seen as an infringement on the First Amendment but it's undeniable that Banks is being hindered from communicating with constituents in ways his political rivals are not.
At the time, he released a statement threatening that Big Tech will be held accountable for the censorship after the Republican Government regains control of the government.
"My tweet was a statement of fact. Big Tech doesn't have to agree with me, but they shouldn't be able to cancel me. If they silence me, they will silence you. We can't allow Big Tech to prevent us from telling the truth. When Republicans take back the House next year, we must restore honesty to our public forums and hold Big Tech accountable," the congressman's statement said.
Twitter said that it will only restore Banks official account after he deletes the offending tweet.
This is not the first time Twitter has suspended an account for "misgendering" Levine. Conservative news and opinion website PJ Media was also suspended after it referred to Levine by biological gender.