After almost three months of the first reports suggesting a COVID-19 outbreak, a list has been released with some of the early news articles that were censored in China for allegedly being "negative."
Although the first cases of COVID-19 were reported in late 2019, it wasn't until January 1, 2020, that the disease began to appear in the news. The Chinese government's reaction was even slower, who confirmed the virus' existence on January 7, 2020.
Although it is common for some medical news stories to be tragic and critical of the nation's health system, Beijing did not want to accept the negativity with which this news referred to the virus.
That is why the government took the initiative to disappear these reports.
The number of articles that have been deleted since January is unclear, but at least 41 affected publications have been found and documented.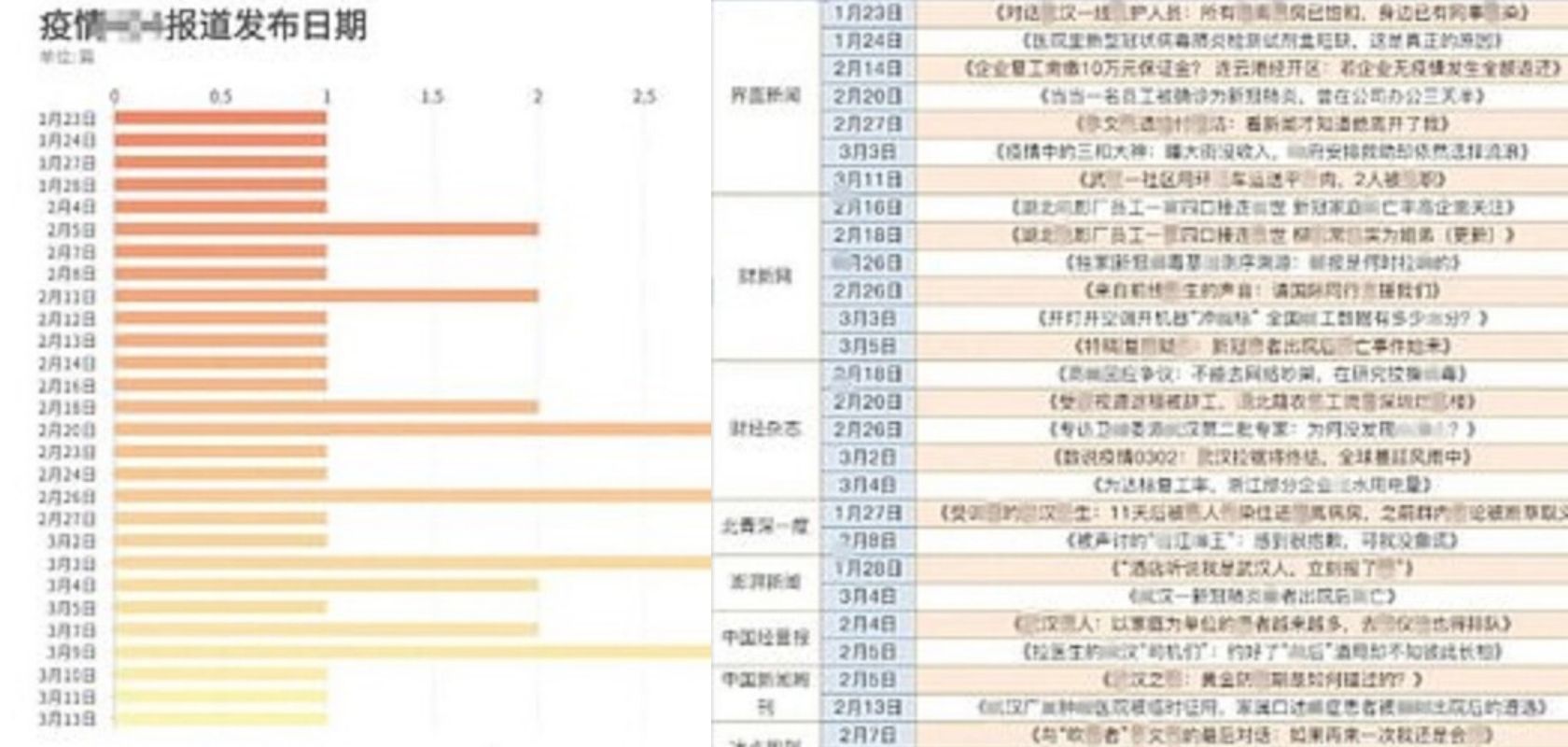 The data comes from an investigation titled "Disappeared 41 Coronavirus Reports" made by the independent news outlet You Young Weekly.
The report that documented the censorship has now mysteriously also disappeared, revealed the Daily Mail.
According to the information gathered from the research, the affected articles had a negative focus and relayed tragic stories of people who had seen what the coronavirus is capable of.
Chinese authorities also eliminated doctors' interviews, such as Dr. Ai Fen's, who simply alerted authorities to take drastic measures before the outbreak got out of control – along with colleague Li Wenliang.
It should be noted that not only has the mainstream media been censored for publishing the reality of the COVID-19 outbreak, citizens, in general, have also been monitored since the first days.
The popular WeChat messaging platform has been one of the most affected apps. Another independent report revealed that all messages from users criticizing the government or discussing the coronavirus were being removed within seconds.
Users did not sit still in the face of this censorship, though. Many users created copies of the deleted articles to continue disseminating them on the internet with some modifications that would hide them from the censors.
Weibo, the popular Chinese social network, is flooded with coded comments with emojis and Mandarin variations, making it possible to ignore automatic platform censorship.
Even though China says that it's now got a handle on the coronavirus situation (a statement that has been met with much skepticism) the government continues to censor everything that it considers harmful in the media.