A Norwegian woman who was fired for criticizing gender transition treatment in girls and young women has won her case after she sued her former employer. Rianne Vogels was fired by Papillon after an anonymous complaint about her tweet about the risks of gender transition treatment.
Papillon is a nonprofit that provides guidance services to women aged 15 to 30 with cross-cultural or migrant backgrounds.
In the tweet, Vogels said that transitioning "may lead to sterility, sexual dysfunction, lifelong hormone dependency, + complications."
According to popular feminist outlet Reduxx, the following morning, the CEO of Papillon, Leila Rezzouk, had received an email from a sender with the pseudonym Ron Scofield about Vogels' tweet.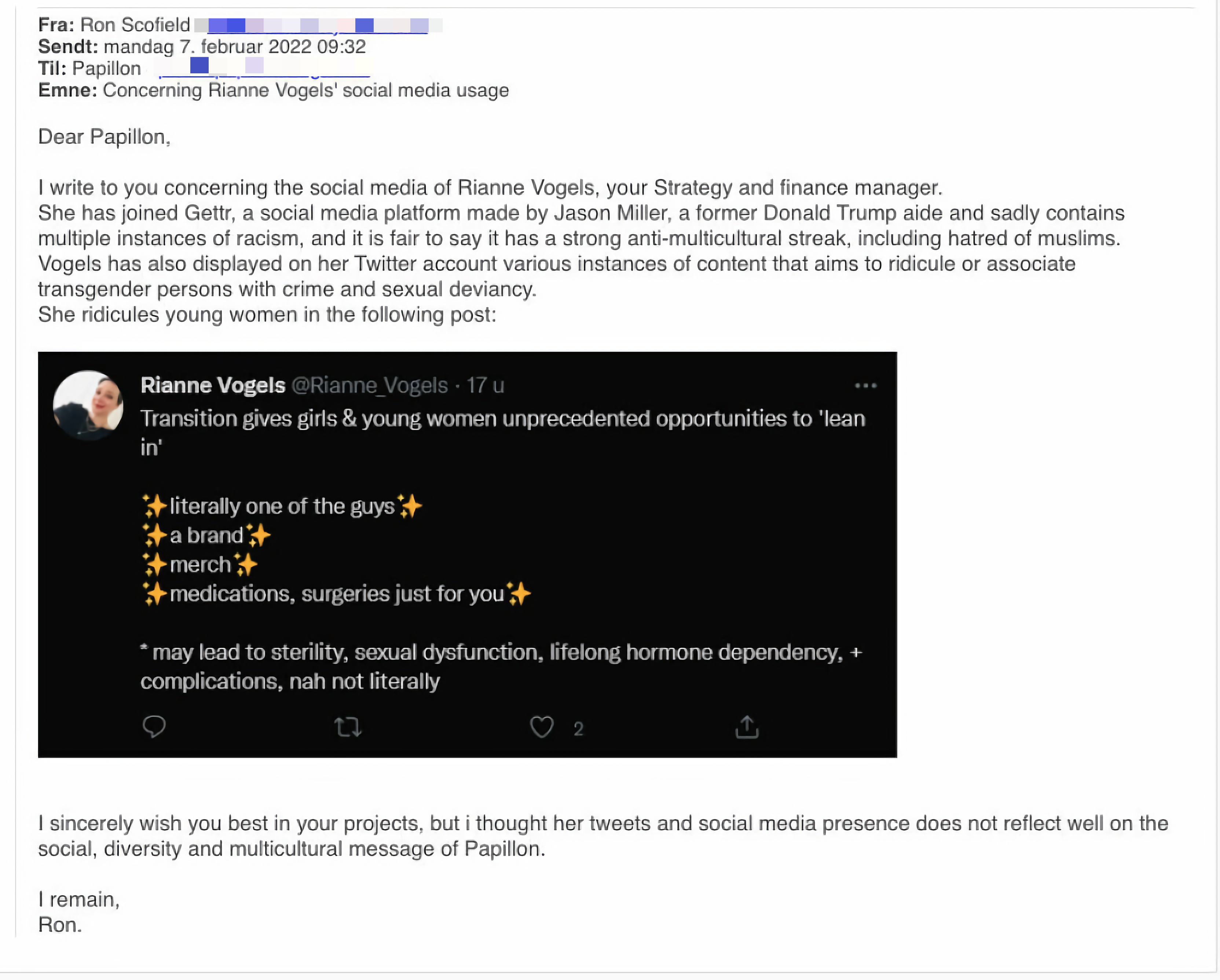 The email, written in English, not Norwegian, accused Vogels of racism because she had an account on Twitter alternative GETTR and said the tweet ridiculed young women.
The sender added that Vogels' "tweets and social media presence does not reflect well on the social, diversity, and multicultural message of Papillon."
The email address that sent the complaint has since been disabled.
After getting the email, her employer told her that her name should no longer be included in communications with the organization's donors. A day later, she was called to a meeting with Papillon's board Director and Rezzouk.
Hearings of her wrongful termination lawsuit started on March 27. Papillon insisted that it was within its rights to fire her. It presented the court with a 40-page document highlighting Vogels' history of posts and likes.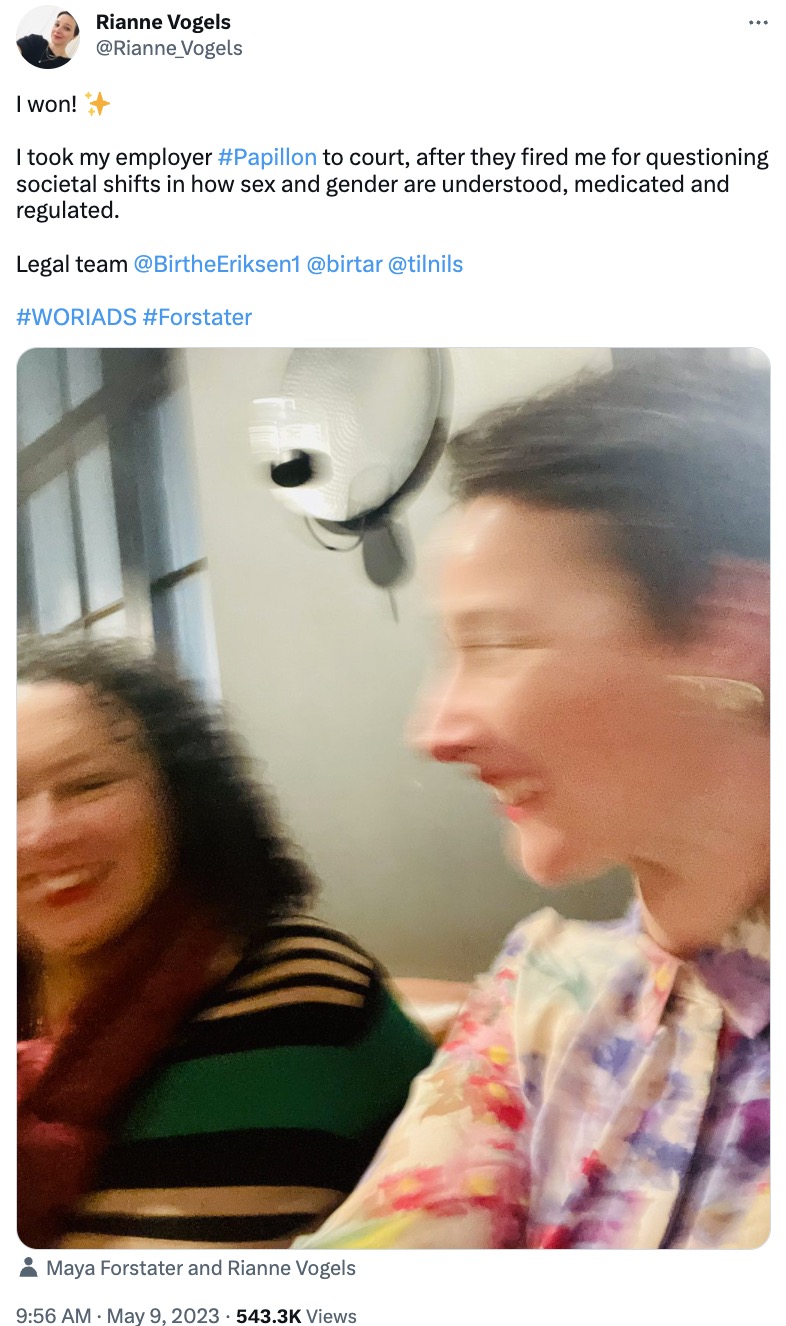 On May 9, Vogels took to her Twitter account to announce that she had won the case.