The author of the famous Harry Potter book series, JK Rowling, continues to be the target of Twitter mobs due to her comments that some trans activists are diminishing women with their statements and ideas.
Although even some of the films' actors have also attacked her, Robbie Coltrane, who played Hagrid in the movies, came to her defense today, stating that the Twitter generation is very easily offended.
JK Rowling, in addition to being widely known for the Harry Potter book saga, has also become popular on social media for defending the concept of biological sex, saying "it isn't hate to speak the truth."
The author, on more than one occasion, has expressed her support for the transgender community but considers that it is a mistake to ignore the biological concept of man and woman.
This opinion has resulted in a great retaliation against her, even by the actors who gave life to her characters in the cinema. Emma Watson (Hermione Granger) said that transgender people are what they feel they are, and that they deserve to live their lives without being constantly questioned about their preferences. Rupert Grint (Ron Weasley) and Daniel Radcliffe (Harry Potter) also spoke out against Rowling.
Faced with these criticisms, which date back to June this year, Rowling published a small essay of just over 3,000 words where she expressed why she was so critical of postmodern gender identity ideas, but this has not been enough to appease the hatred against her.
However, it seems that she has finally found an ally within the film's cast: Robbie Coltrane, best known for playing Hagrid.
This week, hatred against JK Rowling resurfaced after it became public that one of the characters in her new book "Troubled Blood" would be a transvestite serial killer.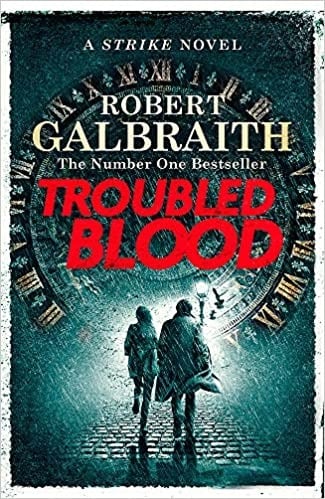 Rowling was then accused of transphobia.
This latest move against Rowling seems to have been too much for Robbie Coltrane, who played gatekeeper Hagrid in the Harry Potter movies. The actor offered his support to Rowling and said that many people on Twitter are simply waiting to be offended by something, as he does not consider Mrs Rowling's comments to be offensive in any way. Coltrane, 70, said the current generation has a hard time accepting things and moving on.
He told the Radio Times: "I don't think what she said was offensive really. I don't know why but there's a whole Twitter generation of people who hang around waiting to be offended.
"They wouldn't have won the war, would they? That's me talking like a grumpy old man, but you just think, 'Oh, get over yourself. Wise up, stand up straight and carry on'."
Coltrane, however, said that he did not want to go further into the subject because he knows this will result in a lot of hate messages against him, and he does not believe that at his age that could be good.