Creator-focused video sharing platform Rumble's record growth is starting to attract a growing number of major news brands to its platform.
Digital Trends, KMGH, Newsy, OutKick, Page Six, Reuters, The New York Post, WPTV, and Fox News host Sean Hannity are some of the news outlets and hosts that now regularly post their content to Rumble.
One of Hannity's videos has racked up more than a million total views while many of his other videos have garnered hundreds of thousands of views.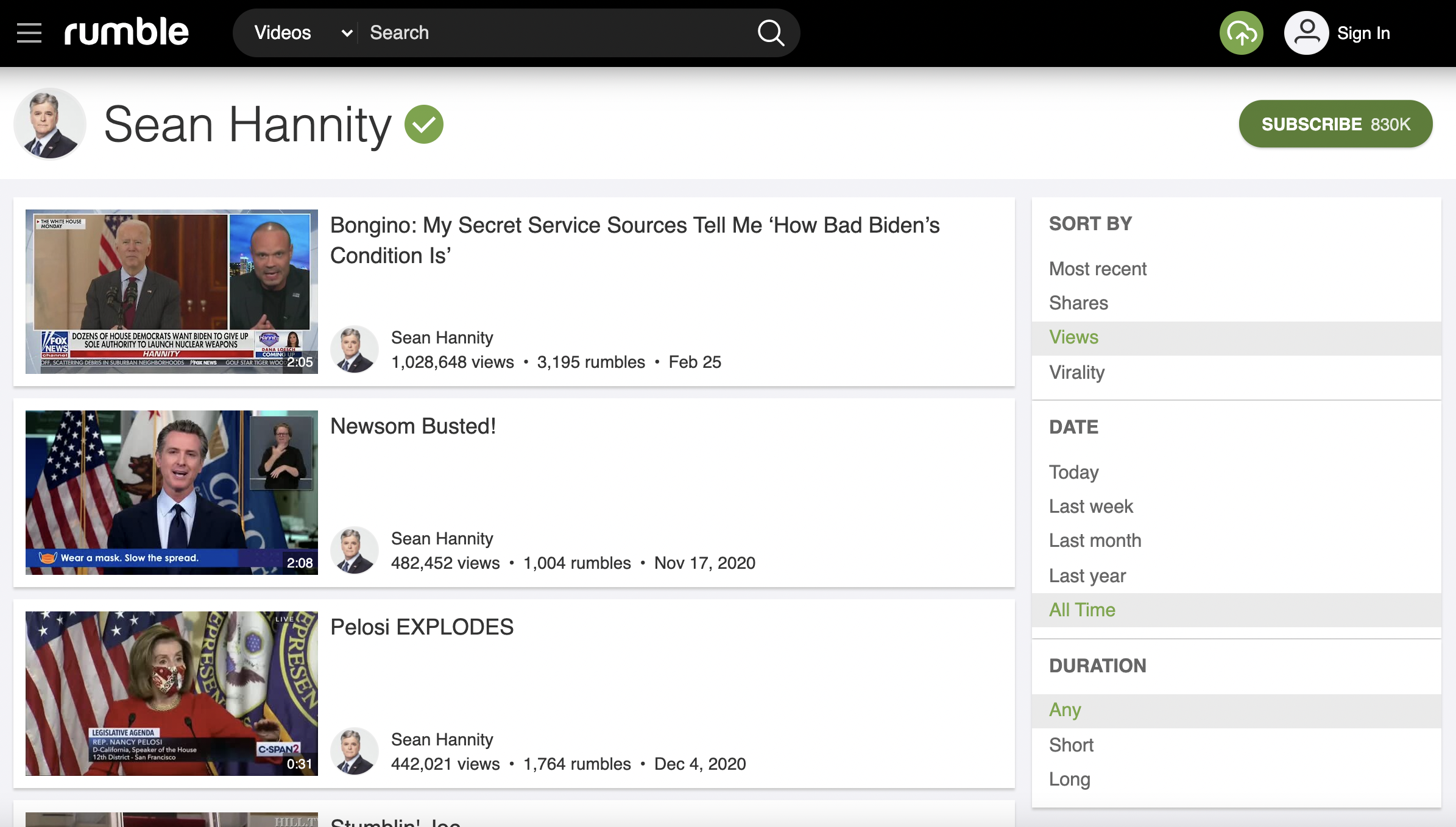 Digital Trends and Newsy have also had similar success on Rumble with each of these outlets having a video that's surpassed one million views and multiple videos with hundreds of thousands of views.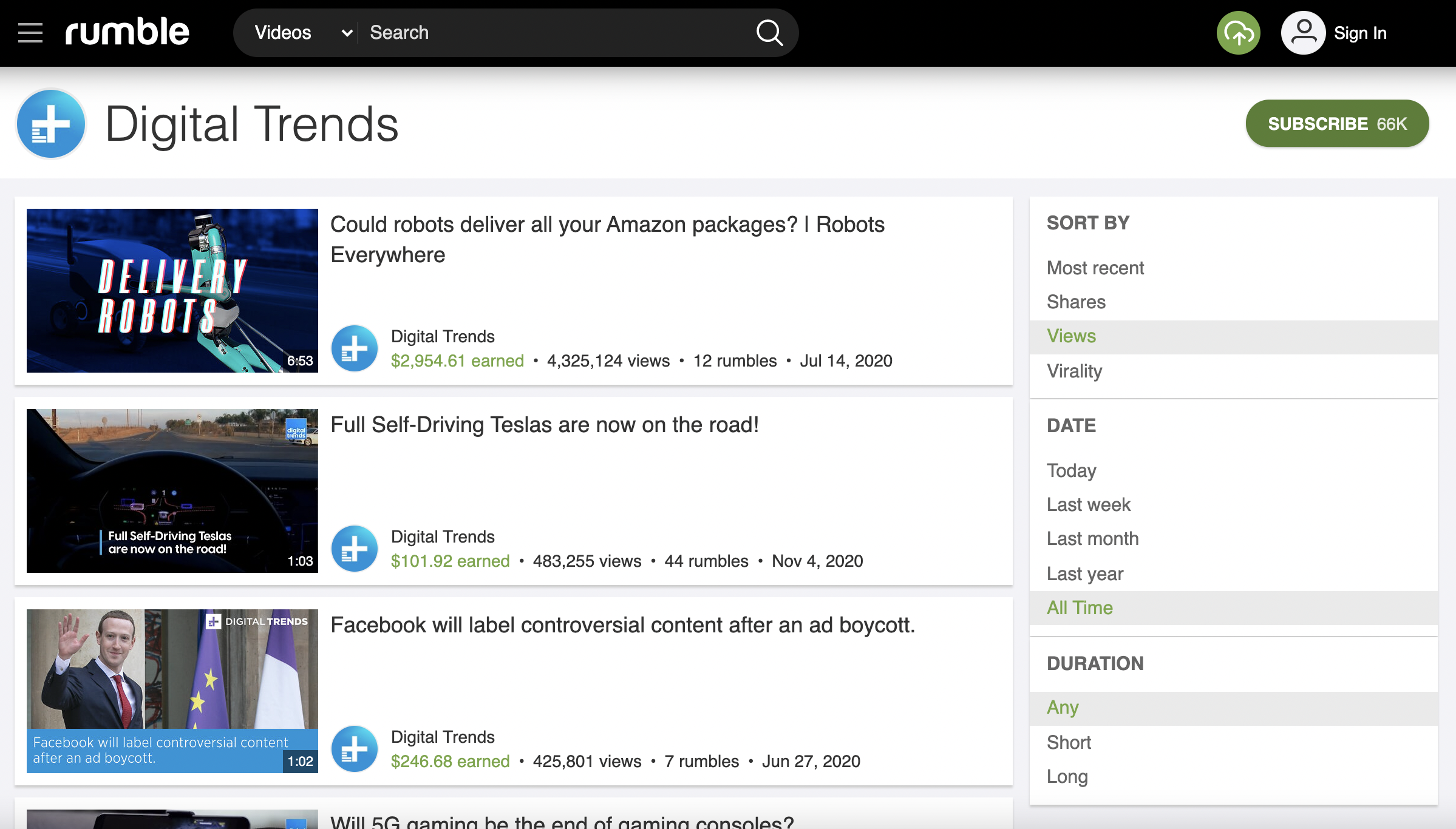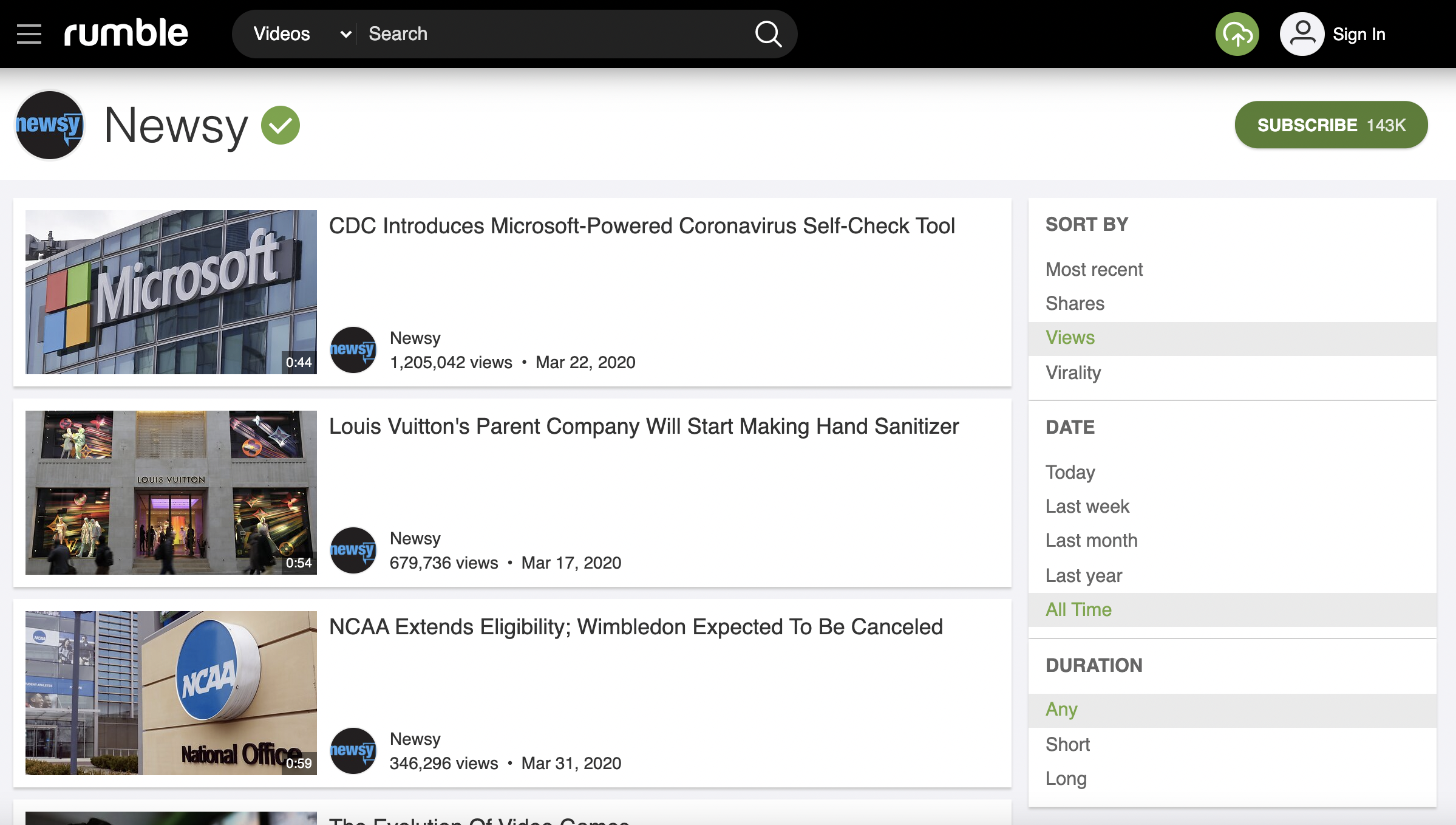 The addition of these news brands and hosts complements Rumble's existing roster of independent creators which include political commentator and Rumble investor Dan Bongino, comedian Steven Crowder, and Florida Governor Ron DeSantis.
Rumble has rapidly expanded its platform in 2021 by focusing on "dialog, debate and opinions" and speaking out against YouTube censorship.
The platform had its best-ever quarter in Q1 2021 with millions of new users and billions of watch minutes.
Since this record-breaking quarter, Rumble has secured investment from billionaire investor Peter Thiel and best-selling author JD Vance and started hiring more developers, managers, server admins, and marketers.
The platform has also added several new features including live streaming, live stream archiving, and live chat. More features are planned for this year including playlists and improved monetization.
The expansion of its video sharing platform is just one part of Rumble's growth goals with the company intending to offer cloud solutions to other businesses in the future. Rumble CEO Chris Pavlovski has described this offering as "a major play against Big Tech" and confirmed that email delivery will be part of its cloud solutions.