Rumble, a popular YouTube alternative, has launched one of its biggest new features to date – live streaming.
Turning Point USA founder Charlie Kirk, Canadian news outlet Rebel News, conservative commentator Wayne Dupree, Trump White House advisor Sebastian Gorka, and several other creators have already used the feature to go live on the platform.
Live streams are promoted in a "Live" section on the Rumble homepage and you can click or tap any of the streams to start watching live.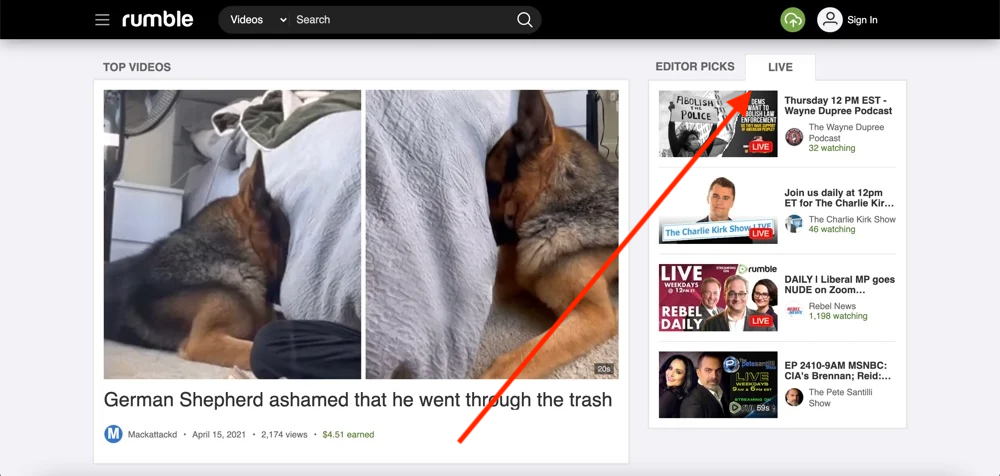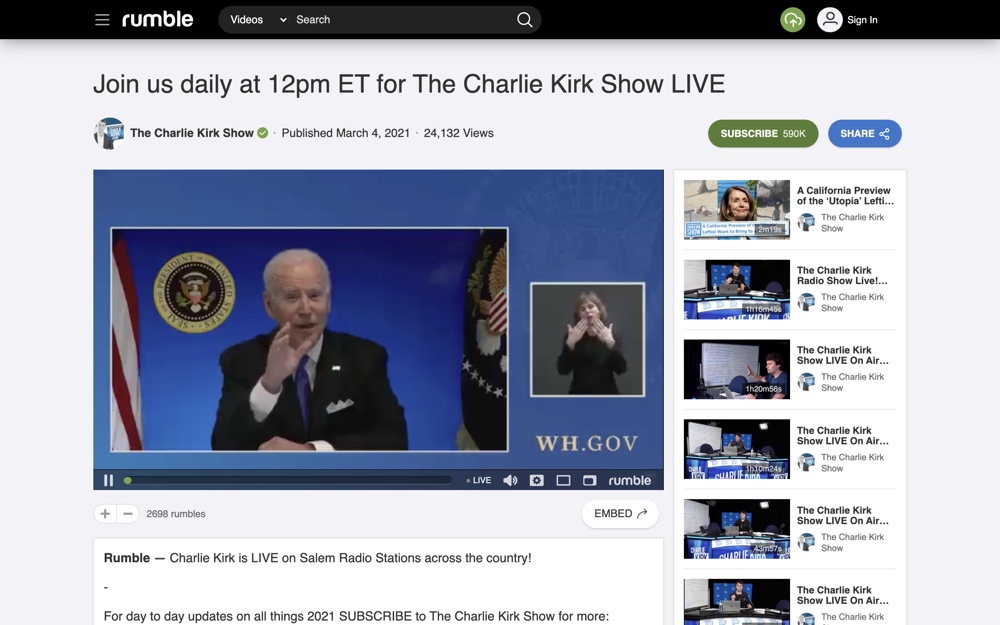 The introduction of this feature represents a major milestone for Rumble and creators who want to speak freely during live broadcasts.
Big Tech companies such as YouTube, Twitch, Facebook, Instagram, and Twitter have dominated the live streaming market for years and used their far-reaching rules to censor and sanction creators that express dissenting viewpoints during live broadcasts
In the face of this Big Tech censorship, Rumble has committed to not being an arbiter of truth and promised to foster "dialog, debate and opinions." It has also hosted videos that have been censored by the tech giants such as former President Trump's first-on camera interview since leaving office.
Rumble creators can now benefit from this pro-free speech stance and express their viewpoints without fear of Big Tech censorship in both their pre-recorded and live videos.
The site has grown significantly over the last few months with many viewers flocking to the platform to watch videos that have been censored by Big Tech.
Creators have also embraced the platform with conservative commentator and backer Dan Bongino getting more views on Rumble than YouTube, conservative news outlet One America News Network switching to Rumble, and Executive Vice President of the Trump Organization Donald Trump Jr. posting the vast majority of his video content to Rumble.
Live streaming is one of several new features that Rumble has planned for 2021 with playlists and an improved monetization system also expected later this year.