YouTube, the video giant owned by Google (Alphabet), has been accused using the power of other Google properties, such as Search and Android OS, to the detriment of competing video platforms.
The lawsuit was filed in California by Rumble, who said Google was damaging its business by purposefully taking away its search traffic, as Google favors search results giving the clicks to YouTube by placing these results higher on the search page.
We obtained a copy of the lawsuit for you here.
Rumble claims that this amounts to anticompetitive action on the part of Google. The company says it is losing not only massive amounts of traffic and therefore ad money – $2 billion, to be precise – but also users and brand awareness, as Google's fledgling competitor.
The federal court will also hear and consider the validity of Rumble's claim that Google's behavior aimed at boosting its own companies like YouTube at the expense of everyone else, reportedly based on rigged algorithms, is compounded by the fact the YouTube app is preinstalled on every device running Google's Android, the world's most widely-used mobile operating system.
What makes allegations of Google deliberately favoring its own products and services in Search damning is its near-monopoly dominance, resulting in claims of violation of antitrust laws.
One of the arguments Rumble makes in favor of its case is a July report in the Wall Street Journal that said the algorithm determining the all-important ranking in Google Search results "prefers" YouTube links to those from competing video platforms.
The WSJ once said its reporters tested how the system works to discover that, in an overwhelming majority of cases, highly similar versions of videos ranked better if they appeared on YouTube.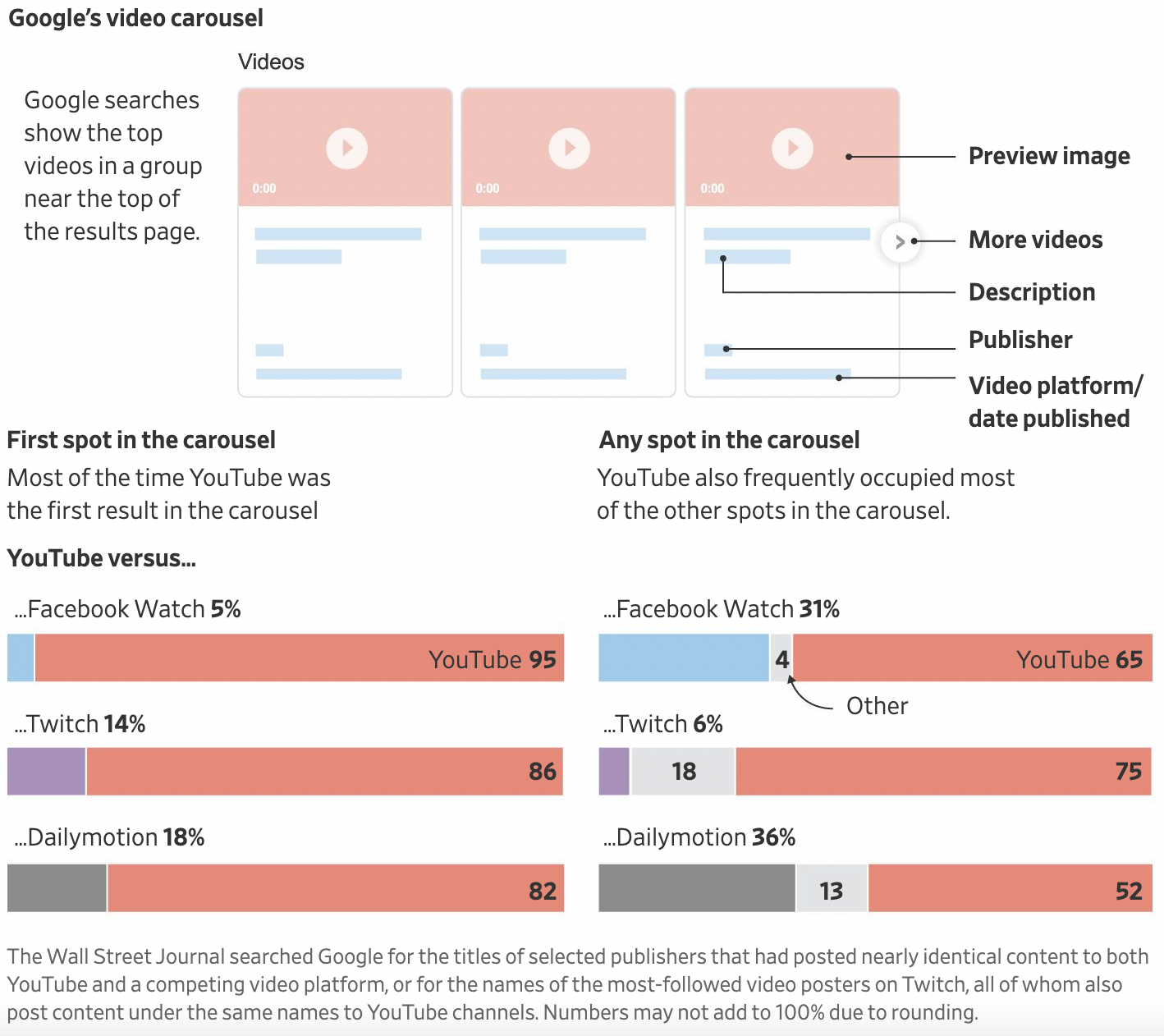 Google denied the practice in a statement for the newspaper, while a spokeswoman now reacted to the lawsuit by saying it was "baseless" and that the giant intends to fight it, i.e., "defend itself."
Rumble's is only one in a series of probes and lawsuits accusing Google of antitrust practices originating from the very core of its business model – a massive advertising operation depending by and large on the Search component.