Rumble, a video-sharing site similar to YouTube, has been attracting voices that are ditching YouTube because of censorship and has started to trend on the Google Play store.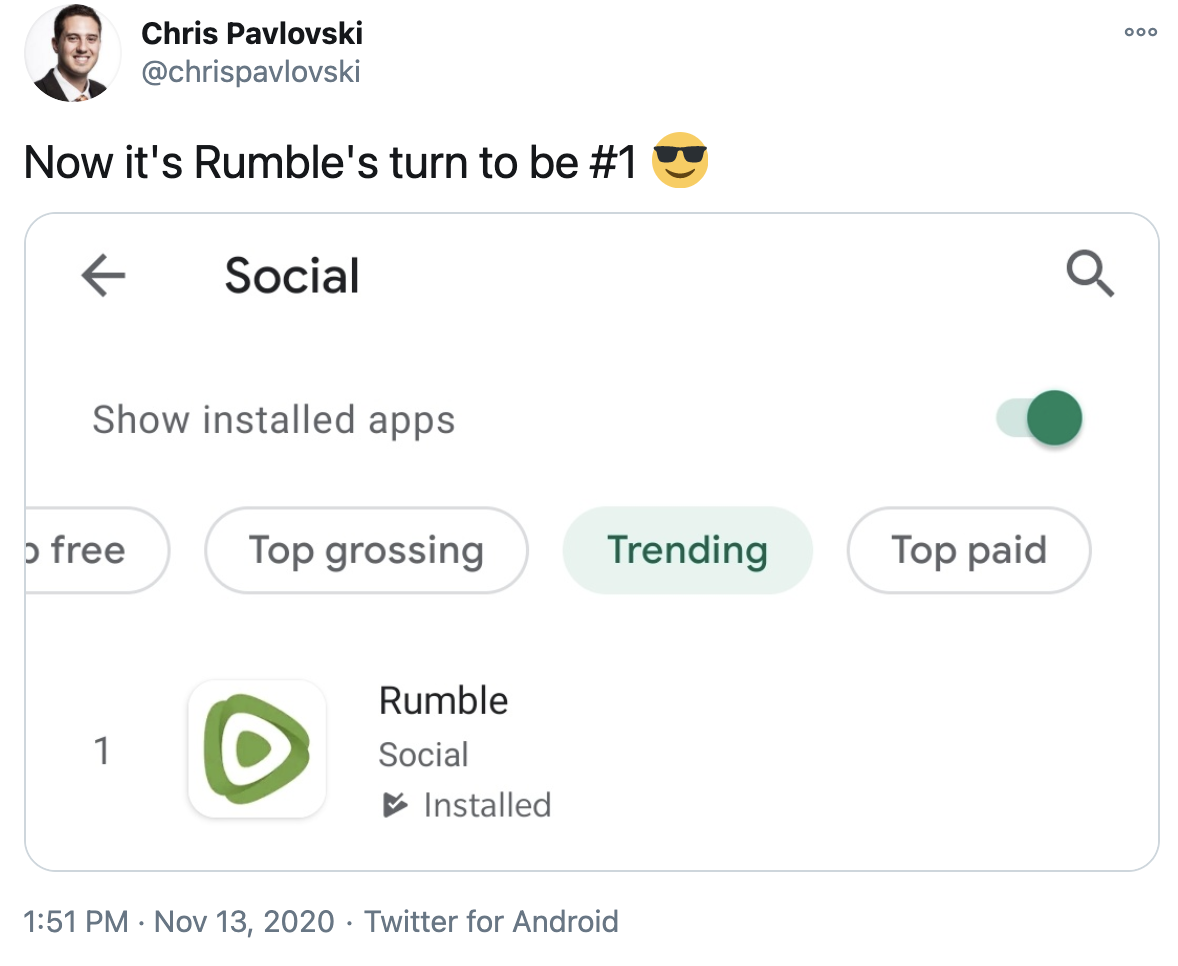 One of the influential figures currently posting content on Rumble is Dan Bongino. The political commentator, who has more than 3.7 million followers on Facebook, and has a stake in Rumble, is now redirecting people to watch his videos on Rumble, instead of his YouTube channel and is gaining many views.
Other notable figures who have shifted to Rumble include political commentators and comedy duo Diamond and Silk, Rep. Devin Nunes, Dinesh D'Souza, and John Solomon.
"We're the clean YouTube competitor, the place they can feel safe," said Rumble CEO Chris Pavlovski, speaking to Buzzfeed. On the question of the latest influx of conservative figures, Pavlovski said the platform is not "one-sided" and is "open to everybody."
Users have raised Rumble's unique visitors to 60 million in October, up from 45 million in September.
Pavlovski said that bringing Bongino was a significant business move. "Just like Spotify brought in Joe Rogan, we were looking to bring in some big podcasters."
"We don't get reports of that kind of stuff that often," Pavolvski said when he was asked by Buzzfeed if it was OK for someone to post content with COVID 19 claims that would, on other platforms, be banned.
He refreshingly added that the site does not get involved in "what information is correct and what is not correct."