Russia has blocked access to encrypted technology company Skiff.com. Skiff provides encrypted email, calendar, and documents and is a challenger to privacy-invasive companies such as Google.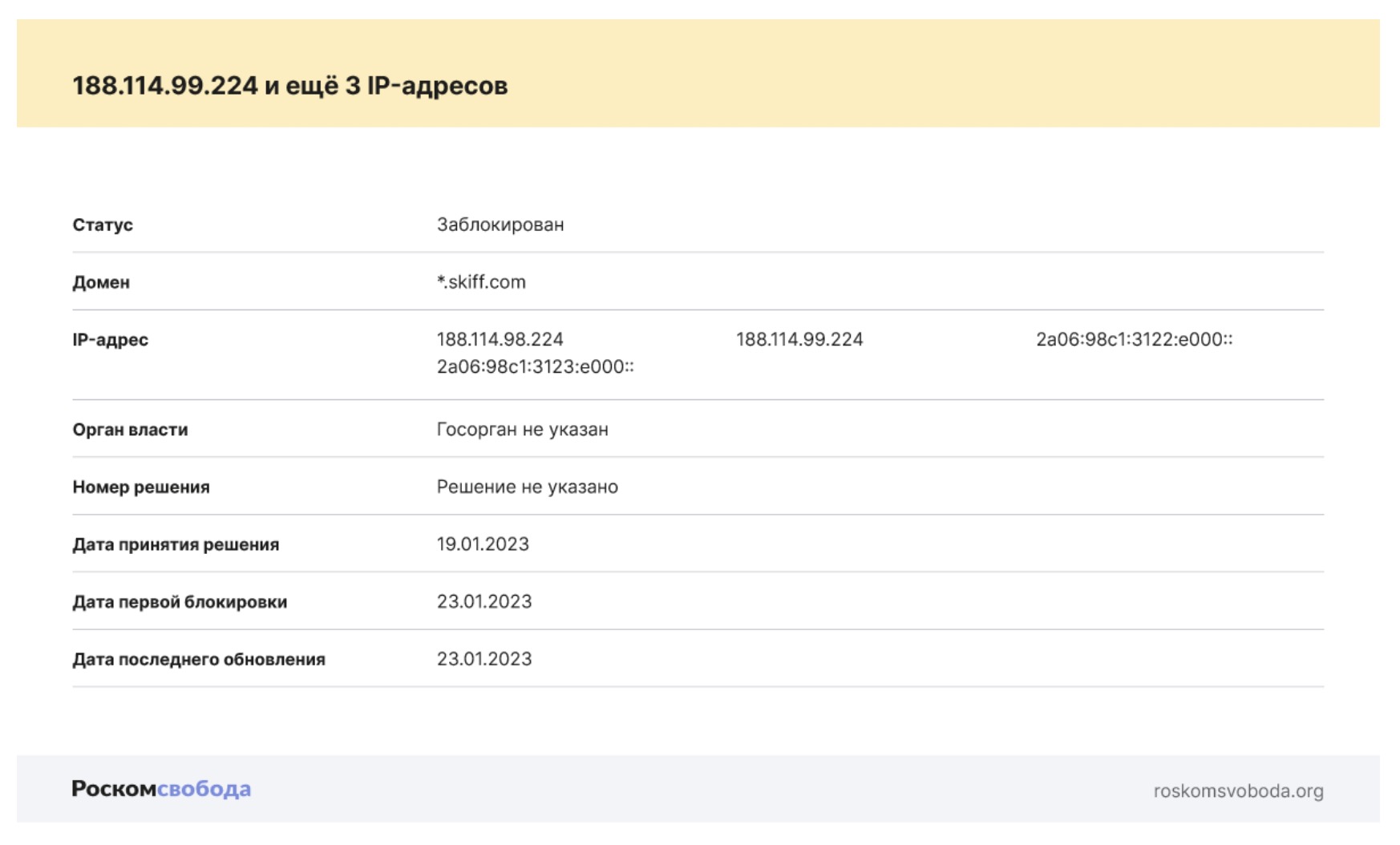 The app uses end-to-end encryption techniques to ensure that only you and the person you're communicating with can read your messages.
The app does not store any metadata or content on its servers, which means that your conversations are not accessible to anyone other than you and the person you're communicating with.
It's for this reason that Skiff has grown in popularity in recent months since it first launched its private Google docs alternative back in 2021.
Skiff is the latest in a list of private services that have been blocked in Russia. Proton and Tutanota have also been banned in the country.
"There is an urgent need for more privacy-respecting communication tools. Over the 7 months since we launched Skiff Mail — private, end-to-end encrypted email — we have seen eager adoption from people who value their privacy all over the world. The platform now counts more than half a million users," Skiff said in a statement.
Skiff added that Russian users "may be unable to load skiff.com, or our products at app.skiff.com" and that "other Russian email servers may be unable to send or receive mail from Skiff. We're currently unaware of how widely felt this consequence is."