Spotify is to audio streaming what Facebook is to the social media industry (in more ways than one) and getting banned from it tends to hit people pretty hard. But social media censorship rules are apparently slowly but surely bleeding into the creative territory, mandating what artists can and cannot express.
Getting censored on Spotify is exactly what happened to a song by rappers Bryson Gray and Patriot J – known for their Christian and conservative slant on the genre.
The track, "Safe Space," on which the pair collaborated, is now gone from Spotify. Not that either artist is likely to be surprised: the very first line of "Safe Space" declares, "They might ban me for the song, ayy, but this is how I'm rockin'."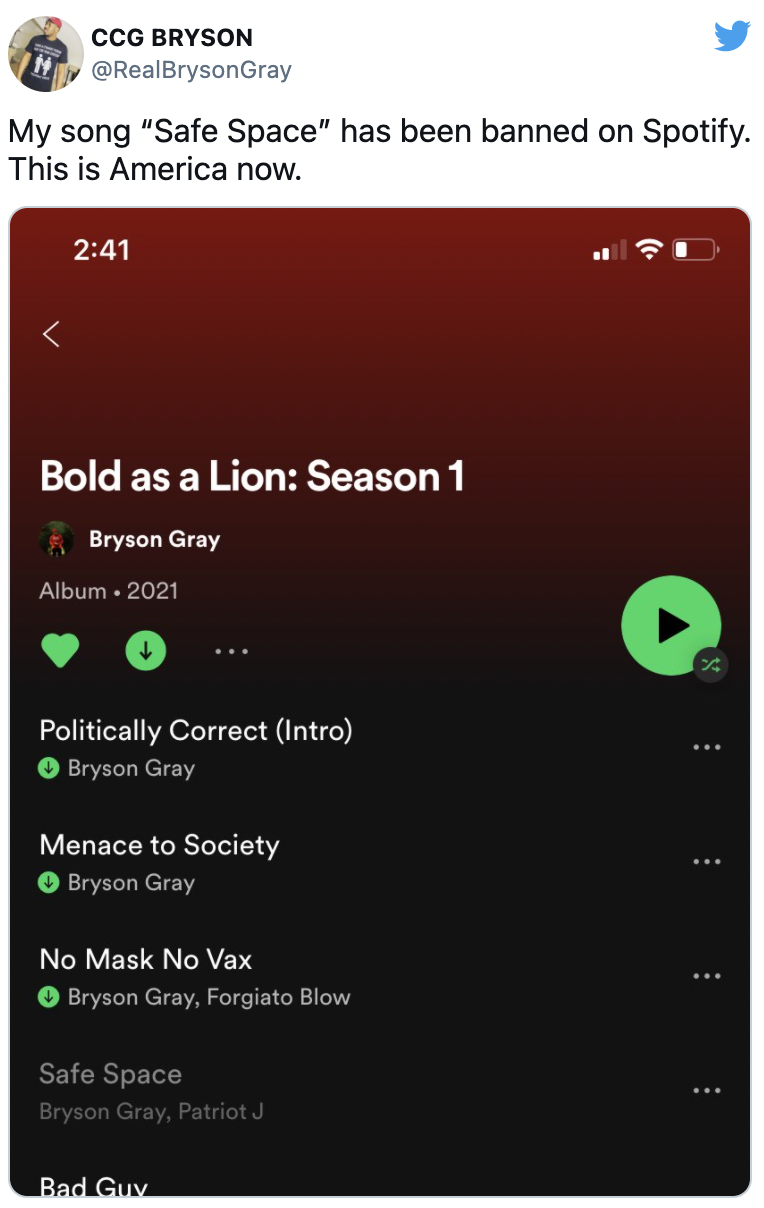 Their previous viral hits include songs supporting former President Trump, the popular movement around him, gun rights, as well as diss tracks targeting liberal media figures like CNN's Don Lemon, but also the very subject of censorship, such as Patriot J's "Thought Criminal."
Their collaboration that Spotify apparently considered too controversial to let its subscribers decide whether or not to listen to touched on pretty much every topic that "triggers" the left-leaning social and other media: transgenderism, issues that would be qualified as so-called "fatphobia," the legitimacy of the 2020 presidential election, and support for the BLM movement.
Bryson Gray got in touch with Spotify to clarify the situation, and the streaming giant apparently denied that the song was censored, instead suggesting to the rapper something was wrong with his browser.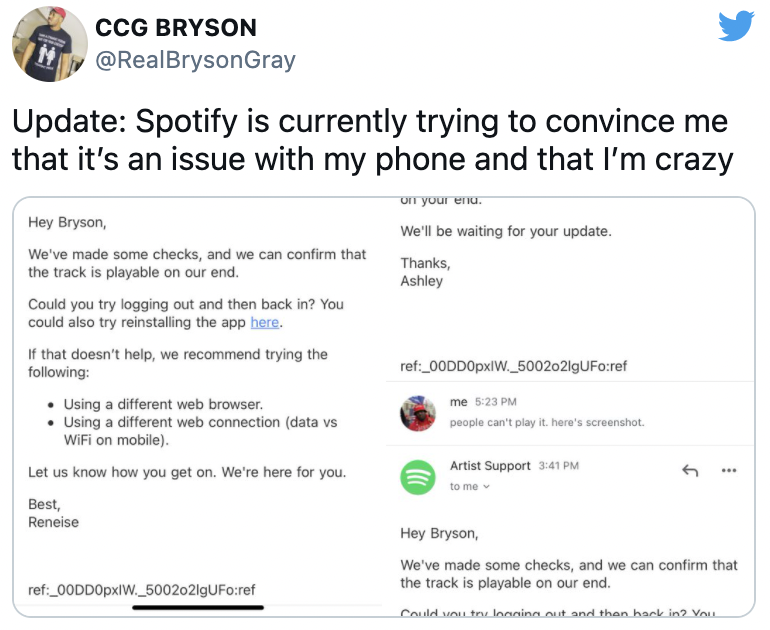 Well if that's true there's something wrong with everyone's browser as "Safe Space" is currently unavailable on any device, with the album's playlist showing it grayed out and unclickable.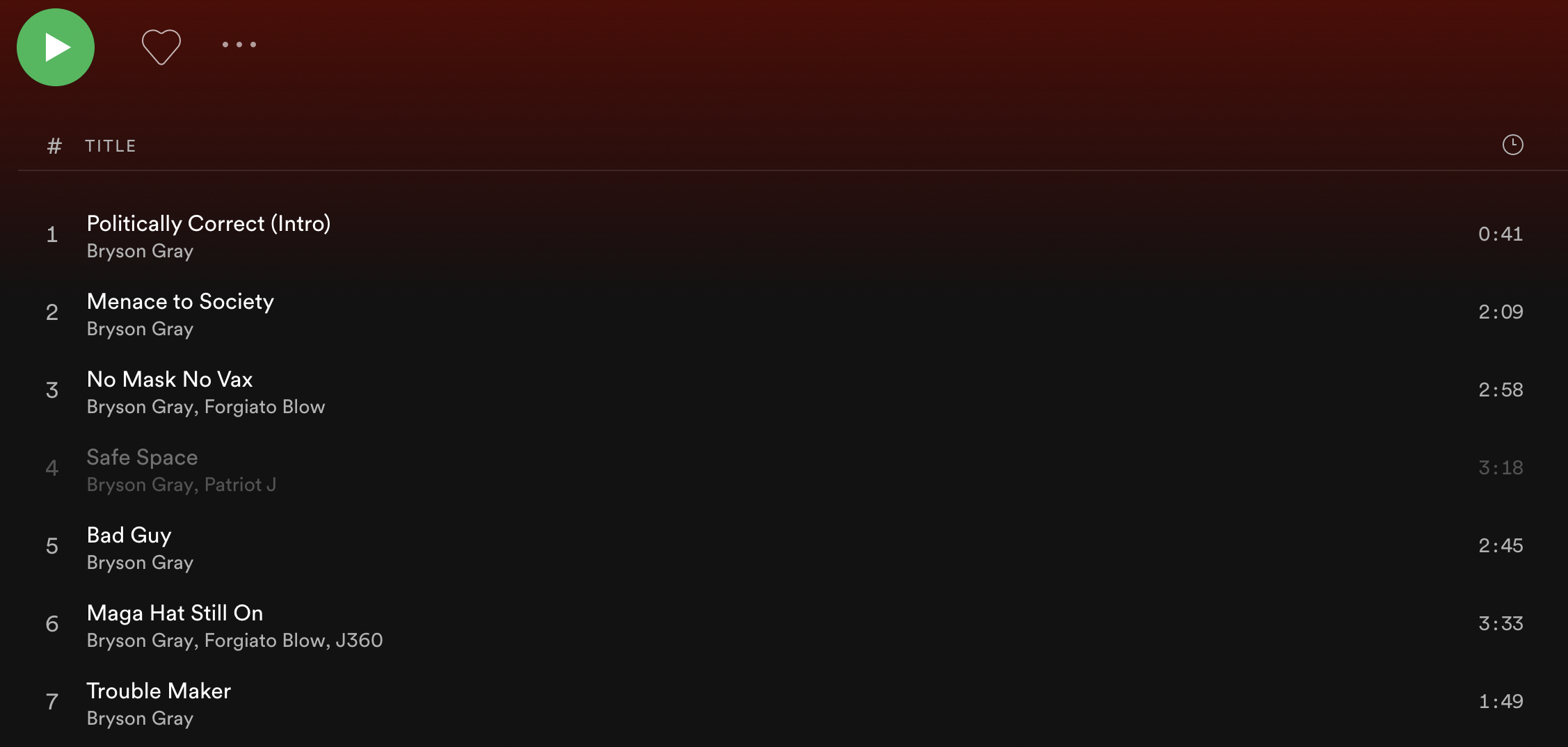 It took a while for Bryson to get to the truth.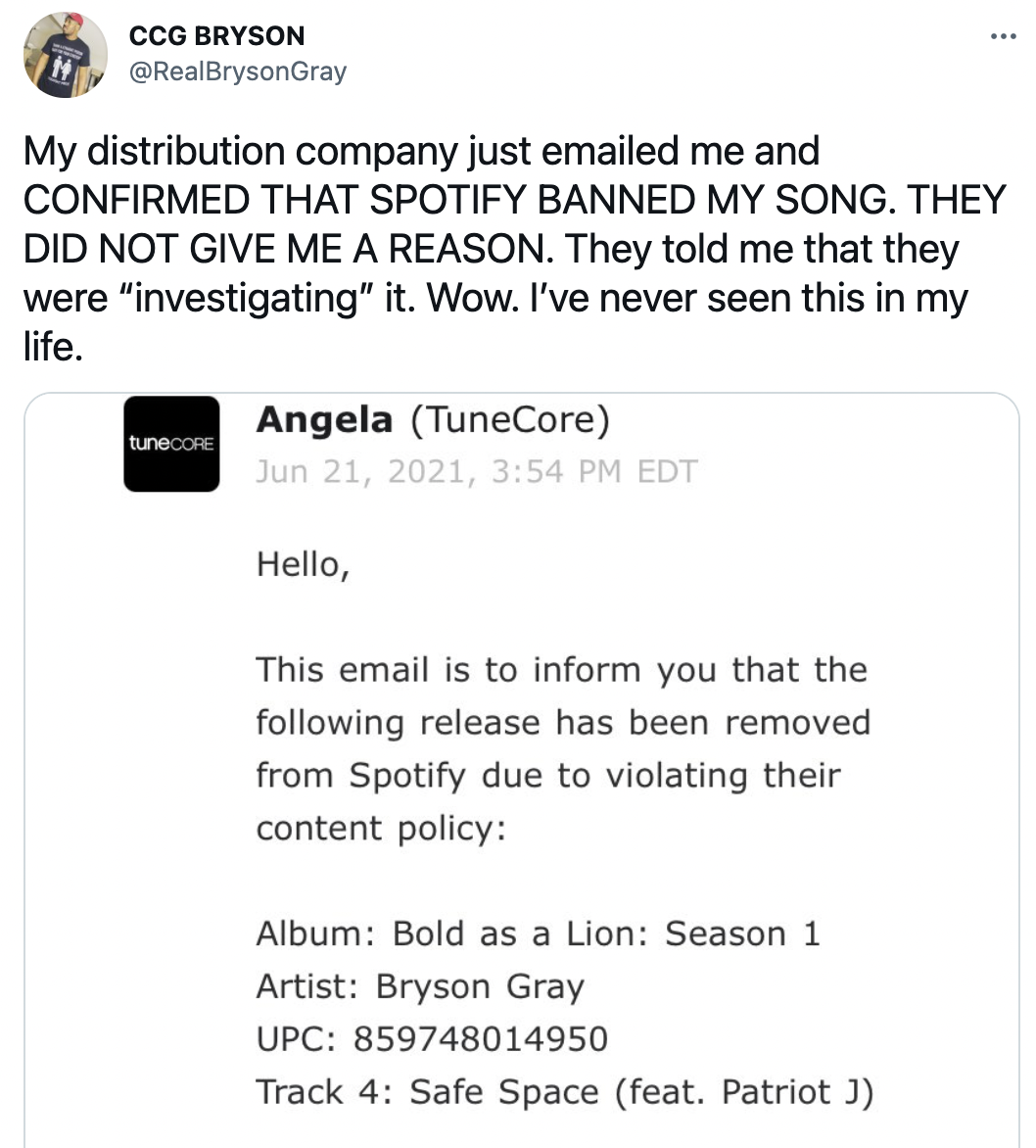 "Remember y'all, you can rap about anything you want except going against the LGBT. You can rap about your vagina to children all day, you can rap about popping pills, you can rap about doing crime… but not the forbidden topic," Gray said on Twitter.
Patriot J echoed the sentiment, saying that black Americans rapping about death and crime are not only uncensored but often have massive hits that glorify these topics – "but if you mess around and rap about traditional values and expose truths they will BAN YOU!"