Media watchdogs in the Kingdom of Saudi Arabia and the Gulf Co-operation Council (GCC) have accused streaming giant Netflix of violating "Islamic and societal values and principles."
In a joint statement, the GCC's Committee of Electronic Media and the Saudi General Commission for Audiovisual Media said: "[Netflix] was contacted to remove this content, including content directed at children, and to ensure adherence to the laws." The watchdogs said they would follow up and take "the necessary legal measures" if Netflix does not comply with the directives.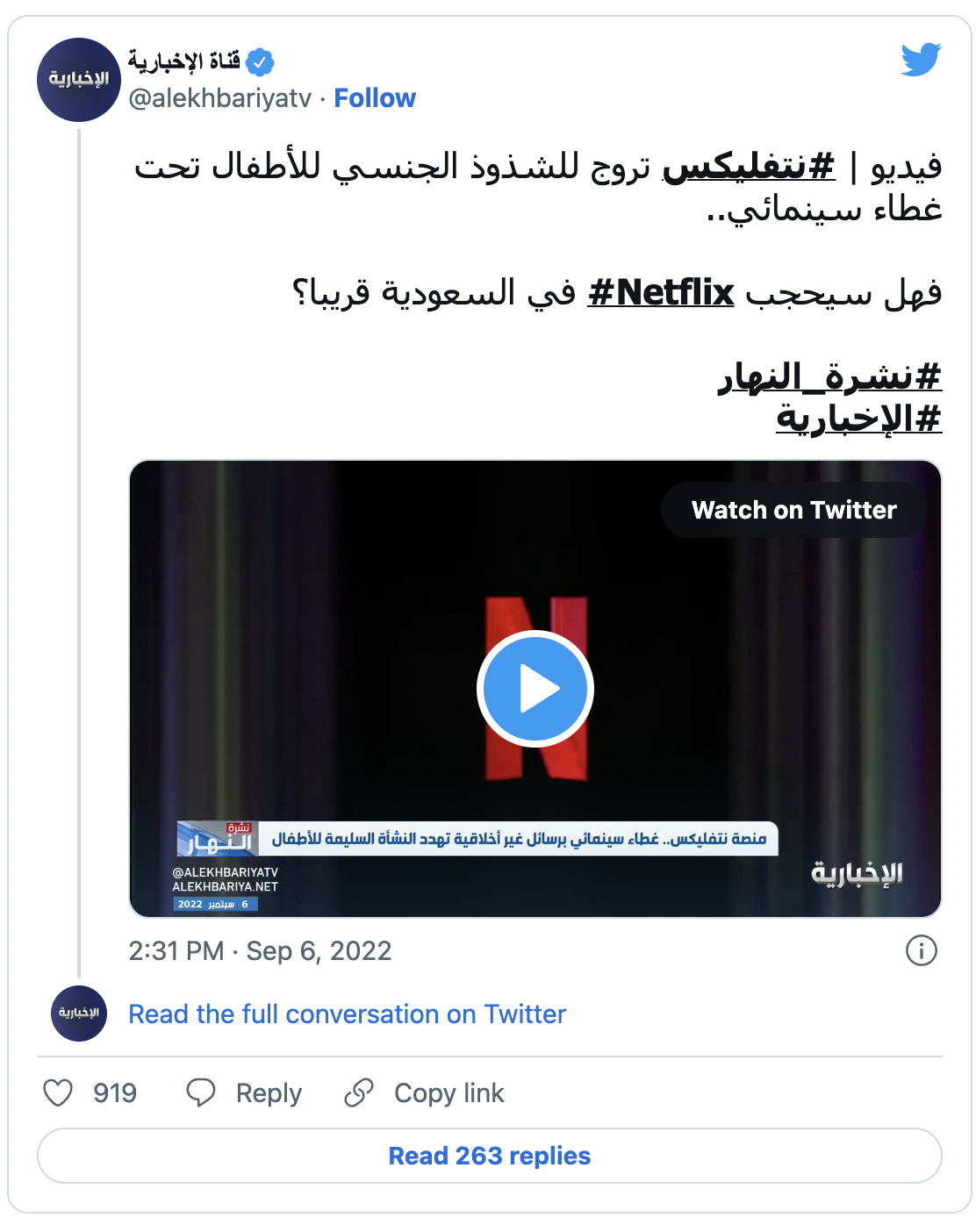 The media regulators did not provide details on the violating content. However, Saudi state TV highlighted blurred clips from the animated kids' show Jurassic World: Camp Cretaceous, where two teenage girls confess their love for one another and kiss.
Al Ekhbariya TV also showed clips from controversial coming-of-age French film Cuties, and accused Netflix of being the "cinematic cover for immoral messages that threaten the healthy upbringing of children."
Al Ekhbariya also accused Netflix of "promoting homosexuality by focusing excessively on homosexuals."
In Saudi Arabia, and most other Arab countries that follow Sharia Law, same-sex relations are punishable by flogging or death.
Earlier this year, cinemas were banned from screening Doctor Strange in the Multiverse of Madness because of what authorities called "LGBT references." The animated movie Lightyear was banned in both Saudi Arabia and the UAE for showing two women kissing.