The 35-year-old man from Glasgow, Scotland, charged over an "offensive" tweet against Sir Tom Moore pleaded not guilty in court yesterday. His arrest caused quite a stir on social media with critics asking why he was charged when his tweet did not incite violence.
On February 3, a day after Moore's death, Joseph Kelly, alongside a photo of the second world war army veteran, tweeted:
"The only good Brit soldier is a deed one, burn auld fella, buuuuurn."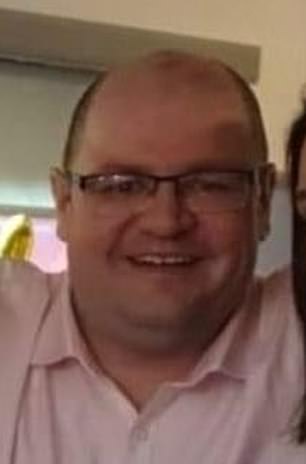 A few days later, Kelly was charged under the Communications Act of 2003, which prohibits the sending of "electronic communications" that could be deemed "grossly offensive or of an indecent, obscene or menacing," nature.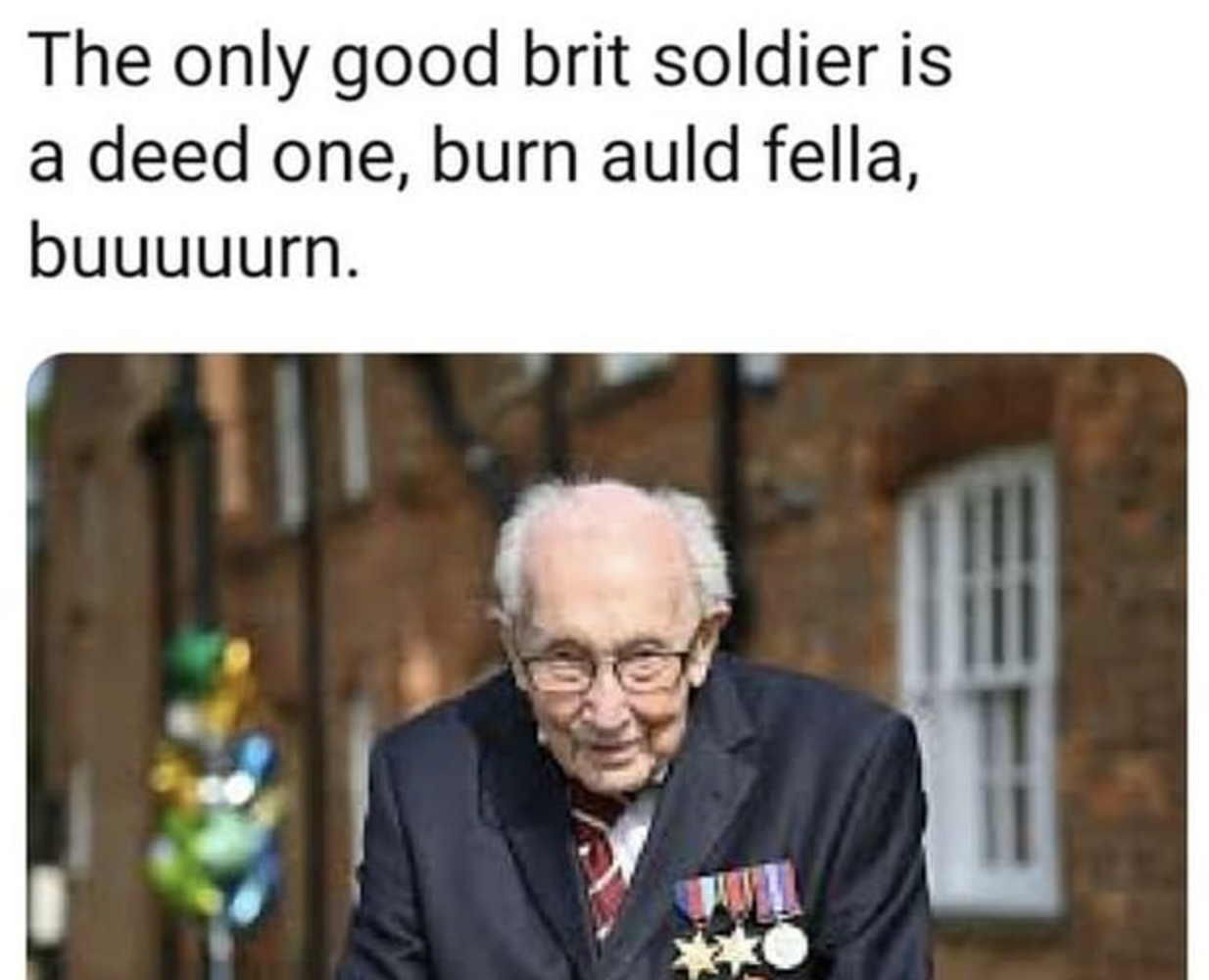 Sir Tom Moore became popular in his last year alive for fundraising for the NHS. He died earlier this month in hospital after being treated for pneumonia.
Kelly was not present for his court date yesterday. He pleaded not guilty through his lawyer. However, it is not clear if he denies posting the tweet, or that the tweet was offensive.
The decision to charge Kelly caused a stir on social media. Actor and political activist Laurence Fox tweeted:
"The police should do their jobs, which is to investigate actual crime, not arresting idiots who tweet idiotic things.
"Freedom of speech is the cornerstone of any open society. Protect it, even if you don't like or agree with it."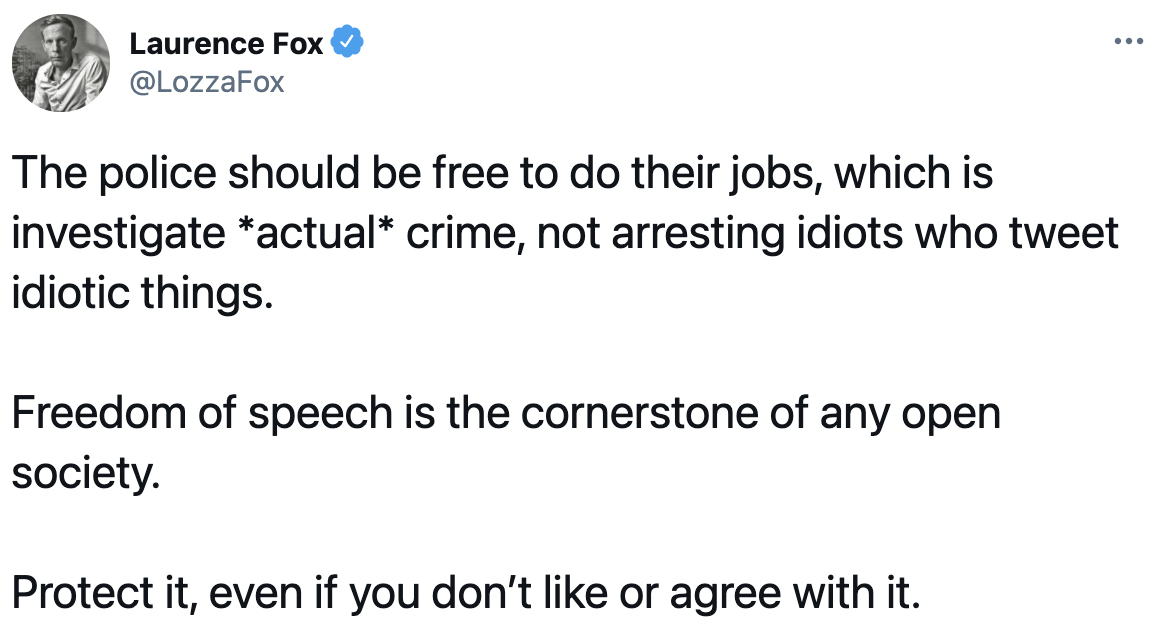 Others questioned why Kelly was arrested as his tweet did not incite violence.
"Unless this tweet threatened violence or incited civil unrest or some other kind of harm, I'd very much like to know why this man has been arrested. We have a right to be 'offensive," and that's a high bar," tweeted Adrian Hilton, a politics lecturer.
This story comes as the Scottish National Party (SNP) faces backlash for its attempts to pass a controversial hate crime bill, which would make "stirring up hatred" a crime.
Critics have warned about the overly vague language in the new law. There are also legitimate concerns that the law could have a negative impact on free speech.
The "stirring up hatred" section could see people get charged over remarks that they themselves did not intend to be offensive.
"If the Scottish government is going to create an offense that can be committed unintentionally, drafters of the legislation have to make the essentials of the offense crystal clear. They've failed to do that," said senior counsel Thomas Ross, one of the most outspoken critics of the new law.
"The language used in the Bill is so difficult to understand that it will be impossible for the man or woman in the street to know when the line is likely to be crossed.
"A person might think, 'I don't intend to be offensive and I don't think this comment is abusive,' but what might a mythical sheriff think about it if the procurator fiscal is persuaded to prosecute? Why take the chance," Ross added.